Is Shopify Good for Affiliate Marketing?
Last modified: March 4, 2022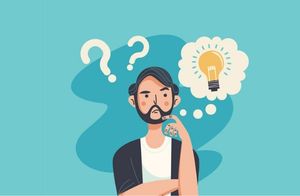 Shopify is not really known as a great affiliate marketing setup. For one, it is mostly known as a way to sell products. After all, it is an eCommerce platform where most users who are on it are there to sell products whether they're a small niche store or a larger eCommerce brand. However, is Shopify good for affiliate marketing?
Here are some thoughts for you.
Recommended: 10 Best Shopify Landing Page Apps – [2023]
#
Name
Image

Get a Free Custom Shopify Store
1

PageFly Advanced Page Builder

2

Shogun Landing Page Builder

3

GemPage Powerful Page Builder

4

Zipify Pages Builder & Editor

5

Page Builder & PRO page editor

6

Pre‑launcher / Coming soon

7

Hypervisual Page Builder

8

Buildify Drag & Drop Builder

9

MARKETING PAGES AND FUNNELS

10

AZEXO Free Page Builder

Show More
Selling Products with Affiliates
One of the big aspects that many people don't realize is that Shopify has apps available that allow you to list products on your website that are sold on other pages. When the customer adds the product to their basket and then goes to the checkout, they are taken to the selling website with the products in the cart for them. This works best with Amazon and there is an app, Agora, that does this for you.
Therefore, you can make your website look like a normal website and still sell through the affiliate marketing mechanism.
Selling on your Blog
The Shopify website system is also a very good blogging system. You can add blogs with ease. Within each of these blogs, you can add your links to affiliate products. This is one of the mainstays of affiliate marketing and can be a very effective way for you to start your project.
Blogging is very effective because the more you blog, the more traffic you will generate on your website. Research has shown that blogging more than 15 times per month will generate at least 70% more traffic than those that don't blog at all. This will always generate more website conversions and sales too.
Landing Pages
Another thing that can be done is to have landing pages for your website. There are plenty of landing page apps that you can use. These can offer links to specific affiliate marketing products.
Research has shown that those brands that have more than 50 landing pages will often perform much better than those that don't.
Email Marketing
If you want to build a better business, then you should consider email marketing. Email marketing offers the best ROI for your brand. On average, for every $1 that you spend, you can expect to earn between $38 and $44 back.
Shopify can be a great way to start collecting email addresses because you can have gamification, exit-intent popups and more on your website that can help you collect addresses. Email marketing can also be done inside the Shopify environment and you can use landing pages to give more details of offers that are current.
Final Word: Is Shopify Good for Affiliate Marketing?
Affiliate marketing is one of the best ways to earn money online. You don't need to have any stock, premises or other investments, just a computer and a website. If you've been asking: is Shopify good for affiliate marketing, then you will be pleased to know that it is a great platform for you. It has all the features and flexibility for a good affiliate marketing platform.
Avi Klein
Vast experience in the online world. Shopify Expert, SEO expert, Web developer and consultant to several online companies. Read more about
our approach
to reviewing themes and apps.