Low Content Books: How to Publish on Amazon KDP
Last modified: April 18, 2023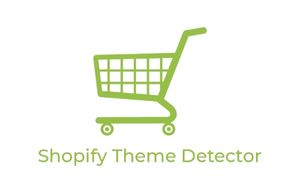 When it comes to making money online, several options are available for you. You could create a dropshipping business, or you could sell books online using Kindle direct publishing. However, not everyone can write novels. But there are other options, which include selling low content books on Amazon. So in this article, we will detail the secrets behind selling on the platform.
Why Self Publish on Amazon Kindle Direct Publishing
Self publishing on Amazon KDP is one of the best solutions for those who have a creative streak and want to entertain audiences with books. Kindle direct publishing allows wannabe authors to create content and then sell them directly to the audience.
There are numerous advantages to this. For one, writers can bypass two high-ticket services that can eat into their income stream. For example, publishers and writing agents can reduce the amount that someone can earn from writing.
An agent will take about 10% of the earnings directly from the author's earnings and the publisher can take between 30-40%. When the selling platform can take between 40-50%, it leaves about 9% of the sale price of the book. Therefore, for a book that sells for just $7, the author might get just 60 cents.
And this means that to earn the average income in the USA, an author needs to sell fifty-two thousand books a year, or one book every ten minutes.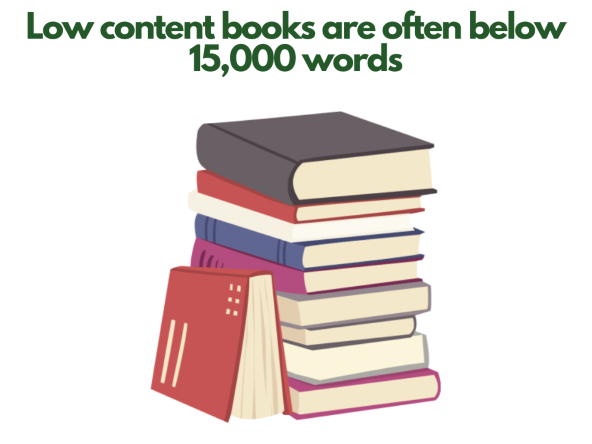 However, when you self publish on Amazon KDP, you get to keep between 30% and 70% of the book's revenue. Therefore, a $7 book can allow someone to earn the average income from just 6,400 books or about 20 a day. It is significantly easier.
At the same time, money can be withdrawn quicker. And you will be able to meet your own deadlines, rather than you meeting the deadlines of publishers, editors, agents, and others. And you get to control more aspects like the book cover.
What is a Low Content Book on Amazon KDP?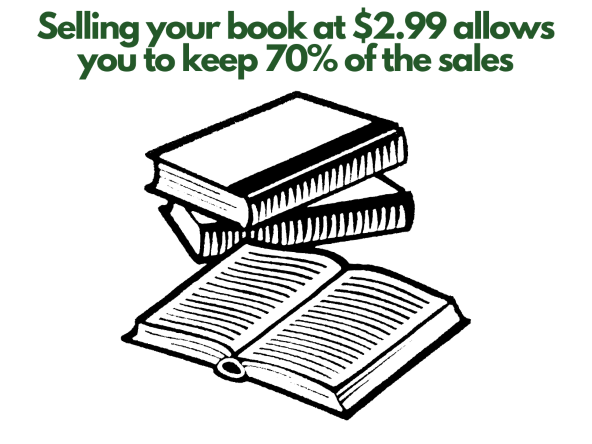 Low content books are stories or nonfiction content that are sold on the Amazon KDP platform that are shorter than the normal novel size. A novel is normally considered to be a book that is between 70,000 and 100,000 words (or sometimes more).
However, Amazon KDP does allow you to write and publish low content books. These are books that are shorter than other books, normally between 5,000 and 15,000 words. These books are normally lower in value than other books, sometimes about $2.99, though some are $0.99 or even free.
And some people are making sales with these low content books on Amazon because there are audiences who are enjoying the shorter reads on commutes or on their Kindle ebook reader, where they can pick up and read the story in one go.
There are also other advantages. Low content books are low-cost for the reader, so they are a good way for the audience to test out authors and a good way to get fans without getting them to splash out on a premium book.
Many self-publishers are using a mix of traditional books alongside low content books to help them promote their big-value books.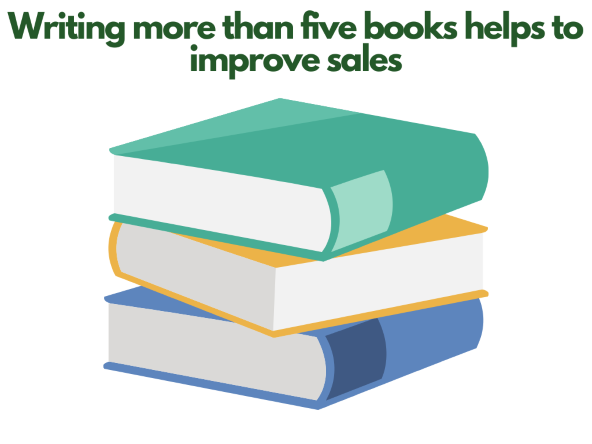 There are other benefits of selling low content books on Amazon KDP. For instance, you can write low content books much easier. It can take just a few hours to complete the book. In addition, it can be relatively quick to create low content books and book covers. Therefore, you can sell lots of different books on Amazon KDP over just a week or two of work.
The more books you publish through your Amazon KDP account, the more that you're likely to sell. And therefore your earnings can be higher. And there is no reason why you can't also create print books from the low content book collection which can help you to generate another revenue stream.
How to Self Publish on Kindle Direct Publishing
So if you want to start a low content publishing business, then you need to follow these guidelines. It will help you to publish content books whether you're considering selling puzzle books, adult coloring books, recipe books, non-fiction, or other types of low content books.
Step 1 - Create a Business Plan
When you want to create a low content publishing business, you need to have a plan in place. There are lots of things to consider. Are you going to have a specific target audience and sell recurring themes, or are you going to be relatively diverse in your content?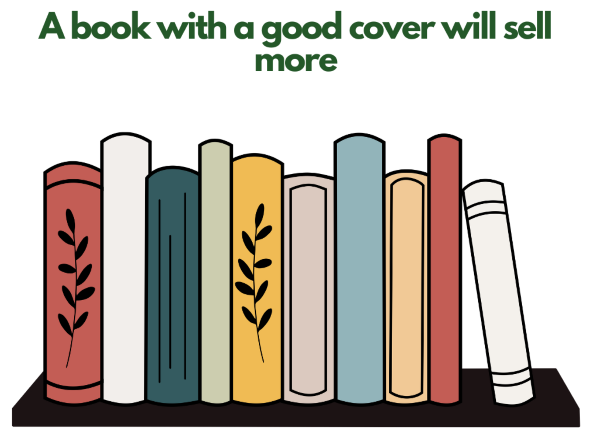 You might consider doing some keyword research. You can use tools that allow you to see what your target audience is looking for within a low content book. Or you might want to speak to readers and see what content they would like. Keyword research can be a good start, but it will only get you so far.
Part of your business plan should include costs that you will need to pay. Luckily, book covers can be done on free tools like Canva. You might also want to think about hiring graphic designers. These can cost a lot, but some will provide premade book covers for just a few dollars.
You will also need to detail how many low content books you're expected to publish on the platform. And what type of book you're going to publish? You might want to write a few novels and then start to publish low content books to support them. Therefore, you can start generating passive income from a range of sources, attracting audiences.
You also need to think about how you're going to sell. Paid advertising is one option, but it isn't always the best option for writers as it costs a lot to get one sale.
And also list the types of books that you intend to publish. For instance, consider adult coloring books, recipe books, lined journal options, weight loss journals, coloring books for children, and other options.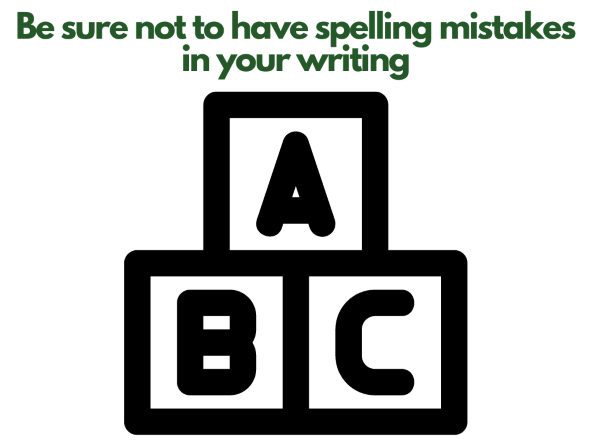 Another option to decide on is whether you're also going to offer your books for print. You can sell a pdf format for your books on a website. You can therefore keep all your profits. Or you can sell a paperback book that includes a complete copy of your low content book published. Or you might want to sell each one individually.
Step 2 - Write your Low Content Book
Now you need to start writing your first low content book. However, even after you've finished your first low content book, the process doesn't stop. It takes more than one book to generate a passive income on Amazon KDP. Therefore, you are going to need to write more low content books.
It doesn't take long to create low content books on Amazon. You can write several low content books in less than a day. However, you will need to ensure that you're getting the right low content books published on Amazon and that they are high quality.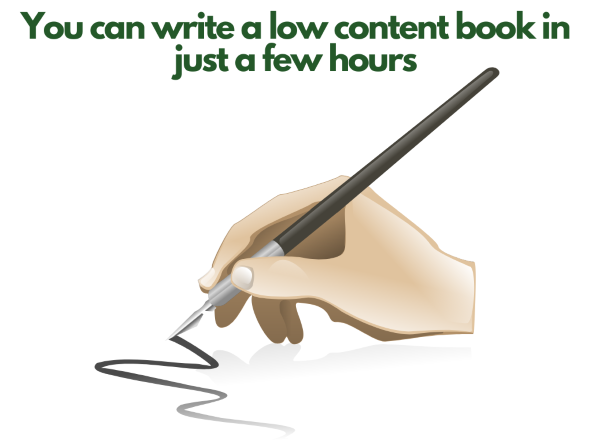 Step 3 - Edit your Book
Now you need to edit your low content book. You need to ensure that your book is free from grammar and spelling errors. Numerous people publish low content books without getting this step done. It costs just a few dollars to get the right editor to proofread your book.
If you get into the habit of publishing low content books with poor grammar, the reputation of your books will be low and you will not sell any.
Step 4 - Book Cover Design
Now you need to design or create a book cover. Your low content book will only sell when you have a good book cover. Therefore, you need to have great design skills, or else, you will need to hire a graphic designer.
Though there is the chance to use a pre-made book cover, these can be adjusted to your book. They are generally much less expensive, however, there are issues that they can be relatively generic.
Step 5 - Open an Amazon KDP Account
Now you need to open an Amazon KDP account. It doesn't take long to do this, but it is essential when you want to sell any low content book on the platform. There are several steps to opening an Amazon KDP account.
You need to include the following information, including:
Business Type, Date of Birth, and Country of Residence – You can tick off individual or corporation (depending on what you want to do).
Payment Information – You need to insert your bank account details for receiving passive income from the low content publishing business.
Tax Information – You will also need to complete the quick tax interview to establish your tax identity.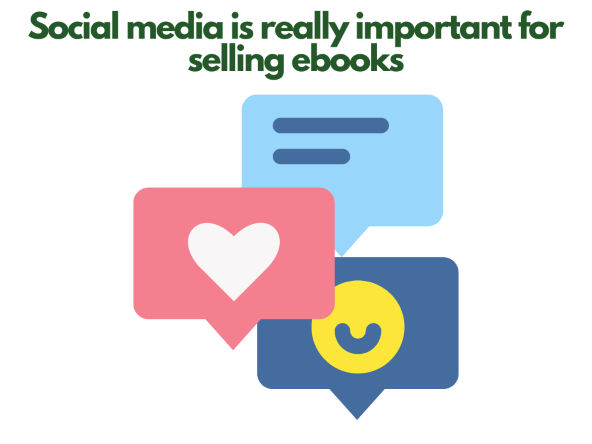 Step 6 - Upload your First Low Content Book
Now you need to start uploading your first low content book. The first step is to provide the following information about your low content book.
The Language of the book.
The Book title and subtitle.
Whether the book is part of the series.
Whether the edition is a new version of an existing book.
The author's name.
Who else has contributed to the book.
Then you need to provide a book description. This is the blurb that is similar to what you might read on the back of a paperback cover finish. There is a specific art to writing what is on the back of the book. A good book blurb will help you sell more books.
One of the biggest tips is to ensure that you write your first line to be intriguing.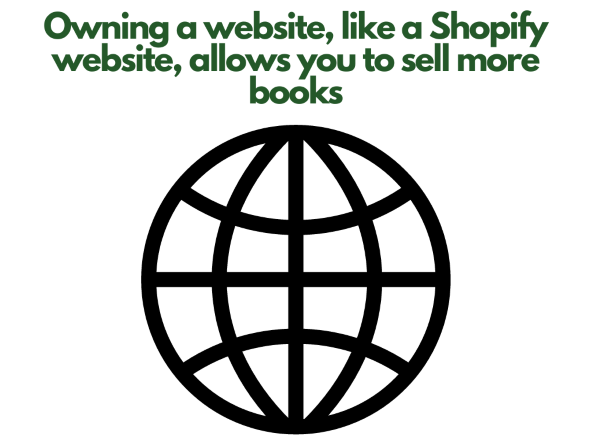 Step 7 - Keyword Research
Now you need to conduct some keyword research and select what categories you would like your book to sit in. This will help your low content book to be found by the right audience. Amazon KDP allows you to select two book categories and up to seven keywords for the book.
However, you can change these book details later.
To get the best results, you should choose one broad category, like Food, and then a niche one, like American Food. And then in terms of keywords, you should pick some that are highly related to the book you've written. But you shouldn't use keywords that are mentioned in the book title or description.
You can also select an age and grade range to better identify the target audience. This step is really important if you're writing children's books.
Step 8 - Upload an ePub and Book Covers
In the next section, you will need to upload your book file into the KDP account. All you need to do is to click on the yellow 'Upload eBook manuscript' button. And then you can select the ePub file for your low content book.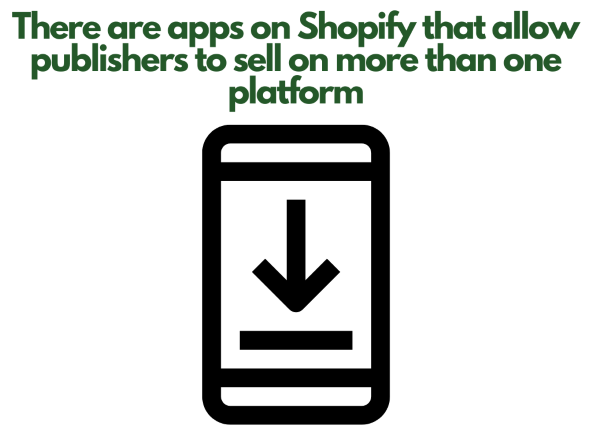 If you're not sure how to format a book as an ePub file, then you can hire someone to do this for you. it will mean that all the interior pages are customized for the best results. Interior pages have to be customized exactly because some people will reduce your reviews very easily for a poor-quality finish of your book.
Now you can also upload your cover files. These are easy to upload.
At the end of the book, you will be asked whether you have your own ISBN number. And who you would like to have listed as the low content publishing company. The print ISBN and the free ISBN from Amazon can both be obtained on Amazon, so there isn't a need to buy them.
Step 9 - Set Prices
Now you need to consider how to price your book. You can price your book between 0.99 and 9.99. Remember that when setting the price below 2.99, you will only get 30% of the sales, though above that you will get 70%.
It is important to also consider how much it has cost for the book creation, printing cost, and producing the entire book. Self-publishing might seem free, but there are costs. Your time is precious and this should be considered when it comes to how much you want to charge and how much you can sell.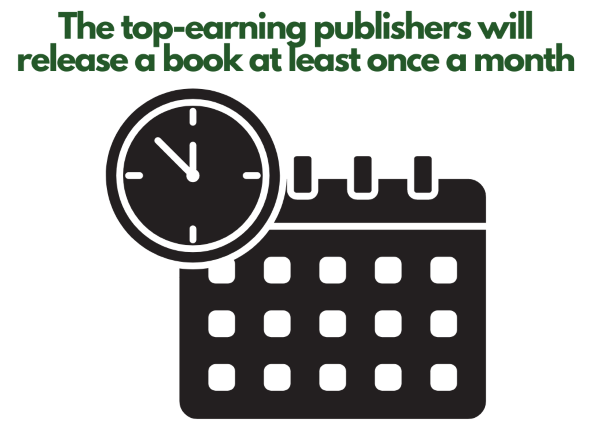 Step 10 - Publish Your Low Content Book
Now you can publish your book and start marketing. There are going to be different ways that you can market coloring books, lined journal products, and other options.
And remember that this isn't the only option. There are expanded distribution channels that you can sell on. For instance, you can use Shopify to sell on Lulu and other marketing channels. You might also want to sell directly on Shopify or use Smashwords to sell more books.
Final Word: How to Create Low Content Books and Sell Them Online
Above are the instructions you need to know to create low content books and sell them on Amazon KDP, completely free. After publishing your eBook, you can see what print options there are for your book. Print options allow you to sell to a wider audience and improve the revenue income you generate.
Avi Klein
Vast experience in the online world. SEO expert, Web developer and consultant to several online companies.
Read more...
. Read more about
our approach
to reviewing themes and plugins.