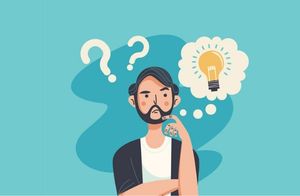 Make Profit with Print on Demand Birthday Cards
Last modified: February 25, 2022
Print on demand birthday cards are a great option when it comes to making money only. They're versatile and you can create unique designs that are perfect for setting your brand apart from others that are selling birthday cards.
In America, about 6.5 billion greeting cards are sold every year or more than 200 every second. The value of the market, in the US alone, is $8 billion.
The most popular card-sending occasion is for birthdays. Then there are other options like sympathy, thank you, wedding, thinking of you, get well, new baby and congratulations. So how can you make a profit with print on demand birthday cards? Here are some tips.
Recommended: 14 Best Shopify Print On Demand (POD) Apps – 2023
| # | Name | Image | |
| --- | --- | --- | --- |
| | Shopify | | More Info |
| 1 | Printful | | More Info |
| 2 | Printify | | More Info |
| 3 | CustomCat | | More Info |
| 4 | SPOD | | More Info |
| 5 | teelaunch | | More Info |
| 6 | JetPrint | | More Info |
| 7 | AOP+ Easy Print on Demand | | More Info |
| 8 | T-Pop | | More Info |
| 9 | Two Fifteen | | More Info |
| 10 | WC Fulfillment | | More Info |
| 11 | Factory4me | | More Info |
| 12 | Pixels | | More Info |
| 13 | Riverr | | More Info |
| 14 | Print Partners | | More Info |
1. Repeat Custom
When it comes to making more money from your birthday cards, you should be looking at ensuring that you can get repeat business. Therefore, if a customer has bought a card from you previously, you should be mailing them regularly. You can email them new designs, birthday tips and more to your list.
It is far easier and cheaper to sell to existing customers than to new customers. Therefore, don't let this vital group leave your brand.
2. Diversify
While you might be more interested in selling print on demand birthday cards, don't forget to diversify. More than 1.6 billion Christmas cards are sold in the US every year. Most of these are sold in boxes.
You can easily add these to your website. Likewise, you can sell other occasions like wedding, engagement, new baby and more on your website.
You should also look at adding to the number of designs available for any occasion.
3. Video Marketing
Be sure that you take advantage of video marketing. Customers are more like to buy a product after they've seen a video of the product. A short 30-second video could increase conversions by 64% and customers can often buy more when video marketing is involved.
Printful have their own video services. Therefore, you don't even need to film or edit the videos yourself.
4. Loyalties
When a customer likes to buy their greeting cards from you, they will tend to it more regularly. However, you can help with that loyalty by offering loyalty programs. These can offer discounts or unique products to those who have bought from you several times and signed up for your loyalty scheme.
5. Upsell and Cross-Sell
Greeting cards are an easy product to upsell and cross-sell with. You can upsell by offering cards in boxes instead of individually. When the customer bulk buys, you can offer a discount. Cross-selling allows you to sell gifts as well as a card. For instance, you can sell teddies, shirts and accessories that can help you make more revenue on your website.
Final Word: Make Profit with Print on Demand Birthday Cards
Are you looking to make more profit with print on demand birthday cards? Then follow the tips above for your Shopify website.
Offers & Promos