The 11 Must Have Shopify Apps – [2023]
Last modified: May 26, 2023
When it comes to choosing apps for your website, there are lots of options. There are thousands of Shopify apps across the internet that can help you take your store to the next level. So, how do you choose which ones to use? Well here are some of the must have Shopify apps you might want to consider.
What makes it to the Must Have Shopify Apps list?
There are lots of things that make an app onto the must-have list. For one, they've got to be affordable and offer benefits to the store that can help offset the costs. In addition, they've got to be easy to use, mobile-friendly and not require developer skills.
But still there are lots of apps that can fall into those criteria. So there are going to be some who will disagree with the options here. However, these apps have been chosen because they offer value for money. We've also included numerous options that have more than one function. These can be time-saving and reduce costs overall.
So, what apps made it to the must-have Shopify apps list?
Filter between free and paid
Vitals

Vitals is one of the key apps that is on the list, because it doesn't just deliver one function. Instead, it delivers more than 40 different functions in one neat package that businesses can use to expand their business. For instance, there are countdown timers, mailing list integration, popup options, gamification and more included in this app.
One specific area that this app excels in is growing your business. Whether you want to use the popup creator or the gamification options, you can be sure that you can get more subscribers to your mailing list. The gamification on this app is really good. It is a wheel of fortune where customers have to enter in an email address to play. They can then win a prize for your website and store.
You can also encourage higher order values with frequently bought together features and cross-selling and upselling features. This app is one of the most versatile that is available. And the cost is much lower having all these apps in one place compared to having forty different apps on your store.
Vitals Highlights:
Create urgency and demand on your store with countdown timer and stock counters.
Improve your site's search rank on Google and other search engines with ease.
Increase order values on your site with cross-selling and more.
Add a wheel of fortune and popups to increase mailing list subscriptions.
UpPromote: Affiliate & Referral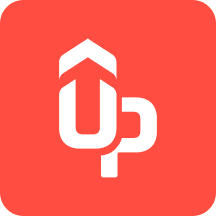 UpPromote: Affiliate & Referral is a potential marketing tool which helps you to build, track and succeed with affiliate marketing.
No technical knowledge is required, UpPromote is a friendly app for newbies. With the Quickstart guideline, and "Check your setup" feature, you can easily start to build your affiliate team. With the accurate and real-time tracking system, your referral orders and affiliate's performance will be monitored and reported automatically.
Generating different commission programs is easy with this app because you can build multiple programs with different commission structures. And then, you can assign your affiliates to suitable programs. Some specific products with low profit, you can also set specific commissions for these products with the purpose of pushing sales.
Recruiting affiliates may be an issue if you are just getting started with this marketing campaign. However, with this app, you can ask anyone to join your affiliate program, such as influencers, affiliates and even customers. Via the "Convert customer into affiliates" feature, customers can be asked to join with a post-purchase popup as long as they successfully place an order from your shop. In addition, the difference between UpPromote and others is UpPromote marketplace in which you can approach more qualified ambassadors.
Finally, payment is performed simply and automatically via PayPal integration.  With manual methods, you can make payments by store credit, debit card, or other options.
UpPromote: Affiliate & Referral Highlights:
The Quickstart guideline, and "Check your setup" feature, you can easily start to build your affiliate team.

Generating multiple commission programs; setting up Auto-tier commission; or Lifetime commission.

Monitoring and reporting referral orders and affiliate's performance automatically and instantly.

Growing affiliate team by free listing on UpPromote Marketplace; Converting your customers into affiliates, or using Multi-level Marketing.

Automatic payout via PayPal
Sales Rocket
Vitals isn't the only multipurpose app that makes it to the list of the must-have Shopify apps. This is another one that isn't just one function but a neat package of several features combined into one app. The difference here is that are fewer functions included within the app, but the price is also lower. Sales Rocket is also a great option for those looking to have gamification on your store. The app does include the spin to win feature. Customers also need to enter their email contact details to win a prize.
There are also exit-intent popup generators on this app. This allows you to build an effective marketing list on your website with ease and without having to do too much work on your site.
The app also has other features for building revenues. For instance, there are 'also bought together' features that help you combine products to sell more in one order. This can help improve profitability on your store.
You can also promote your free shipping with a shipping bar. Customers need to spend so much to get free shipping and the bar tells them how much they've got left to add to the cart to get that. The app also includes a lot of urgency apps like countdown timers, stock countdowns and more.
SALES ROCKET Highlights:
There are more than 35 functions included with this app to help improve sales and more.
Create a sense of urgency with FOMO to improve conversions instantly.
Gamify your website with a wheel of fortune game.
Free shipping bar to help improve the average order values.
Exit-Intent Popup by OptiMonk

One of the most key aspects of success on any retail store, or any online business, is that you have a large mailing list. There are lots of ways that you can build a mailing list on a website but exit intent is one of the most tried and tested methods. This app, that works for free, allows you to build an exit-intent popup that can help grow your mailing list for email, messenger or SMS. The popup allows you to grow your list and keep in contact with prospects with ease.
The app doesn't just work with those looking to exit your website either. You can have popups appear that appear when customers scroll further down a page, are on a page for a long time and so forth.
There are more than 200 templates that can be used for your website's popups. Then you can edit these on your website with a clever and intuitive drag and drop editor. There are lots of different customizations that can be applied to your popups. Alternatively, then you can build your own popup.
There are premium plans that you can use on your website too.
Exit Intent Popup by OptiMonk Highlights:
Use numerous behaviors to get your popups to display on the website.
Collect contact details for your customers with ease. You can even get them to play games in the popups.
There are more 200 templates that can be used for your popups.
Edit any popup with the use of a drag and drop builder on your website.
Free Trust Badge

Trust is an important part of building an online store. Research has shown that one of the main reasons why customers abandon carts is that they don't trust the seller. By utilizing trust badges on your website, you can get past this. This app includes more than 280 trust indicators that are included with this app that can help you gain the trust for your customers. You can add any of these trust indicators to your website within minutes.
You can adjust the designs of the trust badges with ease if you would like. This includes customizing the message, colors and other elements. This can make them seem more natural and seamlessly integrated into your website.
Free Trust Badge Highlights:
There are more than 280 trust badges that can be included on your website.
Add them to any page on your website with the premium version of the app.
Add trust badges to your product pages with the free app.
Customize the trust badges with ease.
Ultimate Trust Badges

This app is again one about building trust with your store's visitors. It allows you to add more than 100 free trust badges to your website with ease. All trust badges can be customized with unique colors, alignment, messages, size and more to help you get the designs to fit perfectly within the branding of your website. There are lots of aesthetically pleasing designs that can be utilized as well within the app's inventory that can make the process a lot quicker.
All trust badges can be added to a product page, site footer, cart page, and any other area of your website. Therefore, you can get customers to know that you're a respectable company and they can trust you with their financial details.
The app works across all devices. So it doesn't matter whether your website is being viewed on desktop, laptop, mobile or tablet, customers can see the trust badges perfectly.
Ultimate Trust Badges Highlights:
This is a free app that allows you to build trust with your audience.
Change the design of any trust badge to ensure that it closely matches your website's design.
Choose from more than 100 trust badges to display on your website.
Use the trust indicators on any part of your website with ease.
Banner Slider by Secomapp

Sliders are an effective way to convey more information on your website within a limited space on your website. Most stores and other websites have some sort of sliders and this app is the perfect option for adding that feature to your website. There are lots of different options to ensure that your content is scrolling perfectly on your website and showcasing content with style.
The friendly backend management area is perfect for helping you to create, edit and remove any slider or banner from your store within ease. There is also easy to use embed codes for each slider that you can create. These can be added to numerous pages on your store including the home page. You can add the embed code to your liquid files with ease.
There are numerous different types of sliders that you can use on your website, including traditional image slider or a simple fade slideshow. You can also include videos within your sliders if you would like to. All slides display perfectly across devices, including mobiles. And you can display certain banners at specific times with start and end dates for each banner. You can also set a link to each image that diverts the customer when they click on it.
All sliders can be optimized for SEO. This allows you to improve your site's ranking on Google and other search engines for more traffic and better conversions.
Banner Slider by Secomapp Highlights:
Optimize your website's banners for mobile devices and loading times.
Use alt tags and better performance to improve your site's SEO rating.
Utilize videos on your site's banner for ease.
Upload any image to your sliders from a local hard drive or a URL.
I Agree ‑ Terms and Conditions

Terms and conditions are an important part of running any business online. It tells customers what they can expect from you and many countries and territories around the world require you to have terms and conditions on your website. But it is important that you not only get your customers to read the terms and conditions but also that they confirm that they've read them. This is a challenge and one that this app can help with.
This app will display the terms and conditions of your website with a popup and a unique page. It can then collection the confirmations that customers give your website, allowing you to sell in confidence that customers won't come back to you and say they didn't know it was part of the terms of conditions of sale.
You can customize the 'I Agree' box with different text and the checkbox. You can also allow the app to showcase terms for GDPR and age restrictions. Therefore, there are lots of different functions that this app can help you with.
The terms and conditions on the app can be created in a visual editor and a word editor. These are included with the app. You can customize them with different colors to make them stand out.
I Agree ‑ Terms and Conditions Highlights:
Can be used to showcase your site' terms and conditions, GDPR and age restrictions.
Display the terms and conditions within a popup on your site or a unique page.
Customize many elements of your terms and conditions including text color and the 'I agree' text.
Create your own terms and conditions.
Messenger Chat + Abandoned Cart

When it comes to selling online, you need to consider several aspects. One is abandoned carts. About 60-80% of the carts created on your website will be abandoned. Yet you can reclaim about one in five of those by using abandoned cart emails. This app has that feature with ease.
For example, you can use this app to retarget to your audience by using Facebook remarketing. All it takes is for the audience to be on your website and then visit Facebook. On Facebook, you can show them an app getting them to come back to your store. You can also use Facebook to send over shipping notifications that include tracking information and delivery times.
There are also gamification options with this app. You can include wheel of fortune games where customers require to provide an email address for a chance to win a prize. You can choose the prize.
This app also includes popup option that can welcome customers to your store, promote specific products/bundles and showcase offers. You can also use this as an exit-intent popup.
Messenger Chat+ Abandoned Cart Highlights:
Can be used as a live chat option for your website.
Can be used for remarketing campaigns with just a few clicks.
Welcome and exit popups to help customers see deals and collect their emails.
Gamifications options to help you collect email addresses easily.
Recom.ai ‑ Upsell & Cross‑sell

When you want to earn more profit from your sales, you're better off cross-selling and upselling to your customers than you are trying to find new ones. Using existing and loyal customers enables you to improve average order values and reduce costs in customer acquisition. This app allows you to show product recommendations with ease within sliders. These can be located anywhere on your site.
You're also able to show recommended products/services with popups. These can be triggered by different behaviors on your site. For instance, you can trigger a popup on a landing page or a thank you page. Or you could use the act of someone adding a specific product to a page.
Recom.ai ‑ Upsell & Cross‑sell Highlights:
Use the behaviors of customers who've previously purchased from you to determine the best products to recommend.
Set your own rules, so customers can see exactly what you want them to do.
Set what pages each popup can be displayed upon.
Easy to use app that requires no website development skills.
Wider - Personalized Recommendations

Wider is one of the top apps to use on any Shopify store and this is app is used by some pretty big brands across the US and the world. For instance, Kappa USA, Unilever, Gym Plus Coffee and more use this app. These brands have reportedly seen conversions rate increase by up to 30%.
This app can connect your store to a MailChimp account, allowing to you build all kinds of email marketing campaigns and build a mailing list. You can send product recommendations to customers on all sorts of pages, like your home, product, cart, thank you and other pages. You can also send recommended products to your customers via email. This can be done based on their own personal buying history and similar customers. This can really make the recommendations personalized and improves the chances that you will make a sale on your website.
Wider – Personalized Recommendations Highlights:
Send personal product recommendations to your customers through MailChimp.
Create your own list of the best product recommendations for your customers to see.
Easy to use and install.
Used by some of the biggest brands on Shopify.
Final Word: The 11 Must Have Shopify Apps
The ten apps listed above are some of the best that are available for any website. Use them on your site to see it grow and earn you a better income. However, this is not an extensive list and there are other apps that might be considered must have Shopify apps. It all depends on what you're looking to get out of the app. Which of the apps will you install?
Avi Klein
Vast experience in the online world. SEO expert, Web developer and consultant to several online companies.
Read more...
. Read more about
our approach
to reviewing themes and plugins.