How to Register a Dropshipping Business in India in [2023]
Last modified: July 4, 2022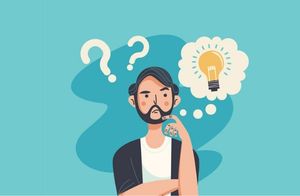 Are you looking to learn how to register a dropshipping business in India? It might seem complicated, but in reality, it is a very simple process that you can do. In this article, we look at the process and help to guide you with everything that you need to know.
Step 1 – Choose Company Structure
The first thing that you have to do is to decide on the company structure that you would like to follow. You need to take careful consideration for this because it will make a massive impact on your taxation, court cases, responsibilities, profit sharing and more. Five main company structures are allowed by the Indian government. These are sole trader, Hindu Undivided Family, Limited Liability Partnership, Private Limited Company and Public Limited company.
All five of the previously mentioned structures have their advantages and disadvantages. If you're not sure which one you would like to select, find a business advisor or an accountant who can help you decide the best option for you.
Step 2 – Register your Business
Now you need to register your business. There are five main ways that you can do this again.
The first option is a DIY option. This is that you can go and register the company by yourself. There are major drawbacks to this as it is will take you a lot of time, effort and money as you go between lots of different government departments to get all the documents that you need. And there are legal issues that if you don't know about, might cause you considerable headaches.
The second option is through a lawyer or accountant. This is often cited as one of the best options for those looking to set up a dropshipping business in India.
Another option is the online option. This has become a more common option in the past couple of years. All you need to do is to complete a few files, pay a fee and the information is sent to the relevant groups.
There is also the option of using an online agency. These can be found with ease on Google. There are also some that have specialties like Shopify dropshipping. But be sure that you pick a legitimate option as there are some scan agencies out there that will not help you.
There is also the option for Municipal registration but is unlikely to apply to a Shopify dropshipping website as it is mostly used by those with a physical store.
Most businesses are now registered with the help of a group of professionals like a lawyer, accountant or agency. This is because it can be a faster, more cost-effective method of registering a business in India. If you need help, you can speak to one of them to see their prices.
Final Word: How to Register a Dropshipping Business in India
If you want to learn how to register a Shopify dropshipping business in India, then you can follow the two steps above. It is really simple and takes very little of your time.
Avi Klein
Vast experience in the online world. SEO expert, Web developer and consultant to several online companies.
Read more...
. Read more about
our approach
to reviewing themes and plugins.