Shopify Developer: How Much Do They Cost?
Last modified: April 25, 2023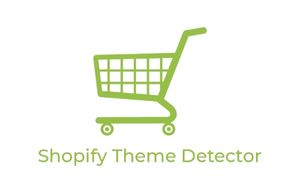 A Shopify developer can be a useful asset when it comes to building your website. But their costs can be rather expensive. Though there might be some differentiation about their costs and the services they can offer. In this article, we look at the options that are available to you.
Recommended: 10 Best Booster Shopify Theme Alternatives – [2023]
#
Name
Image

Get a Free Custom Shopify Store
1

Boost

2

Boundless

3

Blockshop

4

Galleria

5

Polaris

6

Plain

7

Beyond

8

California

9

Fashionopolism

10

Shoptimized

Show More
What is a Shopify Developer?
A Shopify developer is an individual or organization that can help a Shopify store owner build their website. They can do this by creating an online store theme and adding functionality. Normally, developers have liquid coding experience, which is the main coding language of Shopify.
They might use a Shopify theme as a basis for what they have to offer. For example, some Shopify developers will use Booster to help them create a website because it allows them to use numerous features that are included in the theme.
How Much Does a Shopify Developer Cost?
Numerous prices can sometimes be quoted when it comes to Shopify developers. You can sometimes find a Shopify developer that will charge you about $250 to $500 for the website. Though there are going to be times when you can be charged $10,000 or more for the website's design.
Though there are a few different elements that can make a difference to the charges that are applied to the business. For example, the experience of the developer can make a huge difference to the charges. Also, if they're a marketing agency, costs tend to be higher than a freelancer who doesn't have additional overheads to consider in their pricing strategy.
You might also want to consider where you're hiring the developer from. Platforms like Upwork or PeoplePerHour tend to have lower costs. Whereas those individuals who work off these platforms have higher costs.
Another factor you might want to consider is what they'll do for you. Some developers will create a Shopify website with everything you need. Others won't create the content or load images for you. Others will add apps to help you, but others will leave that to you.
Tips for Finding a Good Shopify Developer for Your eCommerce Project
Now you need to consider how to find a good Shopify developer for your project. There are some things to consider like budget. But you want to concentrate on the final element. After all, a more expensive developer might be worth it if the finished website is of a better standard.
So you want to see reviews and testimonials from prospective developers. You might also want to consider looking at what they offer. For example, if you don't know how to install an app or build an email marketing list, you might want to speak to them.
Another thing that you might want to look at is after sales care. Some developers will leave you with the website and call that the end of the contract. Others will want to offer you other services like maintenance and other aspects. Some will even include a year's support free of charge as part of the service.
So look at what you're getting offered by the Shopify developers before choosing one.
Final Word: Shopify Developer: How Much Do they Cost?
Above are the details on why you might want to choose a Shopify developer and how you can choose a Shopify developer for your next project. While the costs can be high, sometimes they can help you to achieve the best for your Shopify website.
Avi Klein
Vast experience in the online world. Shopify Expert, SEO expert, Web developer and consultant to several online companies. Read more about
our approach
to reviewing themes and apps.