Shopify Earnings: How to Earn Money From Shopify
Last modified: March 31, 2023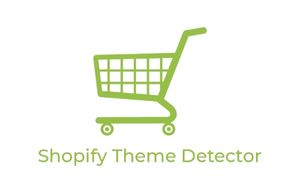 If you have decided to start an eCommerce store and would like to set up a Shopify store you might be wondering how to earn money from Shopify. There are lots of ways to make money from Shopify. These include selling products in your store, selling products with affiliate marketing, selling services (like marketing), and third-party sales (apps) and you can also sell tutorials.
To be successful you are going to need to create a great brand to attract customers and keep them coming back to your store. You'll want to have an original and memorable name that people can share as word-of-mouth marketing. You'll also need a good logo and a strong USP (unique selling point). Being able to market your website is essential to making sales, this includes apps to encourage sales like bulk purchases and upsells for example. A blog using keywords for search engine optimization can help draw customers to your brand.
Recommended: 12 Best Shopify Affiliate Program Apps [Sep, 2023]
#
Name
Image

Get a Free Custom Shopify Store
1

UpPromote: Affiliate & Referral

2

Social Snowball

3

Pro Affiliate Marketing

4

Affilo: Affiliate Marketing

5

Refersion: Affiliate Marketing

6

ShoutOut - Affiliate Marketing

7

Affiliatly

8

LeadDyno Affiliate Marketing

9

GrowthHero Affiliate Marketing

10

Affiliate & Referral Marketing

11

OSI Affiliate Software

12

Convertout

13

CollabPay ‑ Split Payments

14

Bamboo · Referral Program - Inactive

Show More
Sell Products with a Shopify Website
Shopify is a website builder, hosting platform, and content management store and the basic plan upward will enable you to build a shop store and take payments for products. You'll be able to place up to 1000 products in your store. For very large stores you can contact Shopify for Shopify Plus. Shopify stores have a POS (point of sale) system for taking payments both in person and online.
You can use lots of techniques to try and increase product sales on your Shopify website. Techniques such as offering additional products on product pages and at the cart to increase upsells and cross-sells. Another option is to offer bundles of products to try and increase order value. Shipping bars can also increase revenue, you offer free shipping when the customer's basket reaches a certain value. You'll need to make sure you keep in touch with customers via email and offer social proof on social media for example.
Sell Shopify Products with Affiliate Marketing
Affiliate marketing is a great way to sell products on Shopify. Affiliate marketing involves the promotion of products in exchange for a commission. These might be digital products or physical products. There are apps you can install specifically to support affiliate marketing.
So how does this work? You can advertise a product perhaps on your lifestyle blog or an advice blog. You will need to declare that your marketing includes affiliate links. Then when the customer clicks on the link and purchases that item your commission will then get recorded. Some affiliate programs require you to earn so much in commission before it is released so you will need to read the terms and conditions.
Sell Services (Website Development, Marketing, etc) Through Shopify
If you have a particular skill such as financial training or marketing expertise you might wish to sell services through your Shopify store. You will need to work out how you can offer your services, and be able to put your services into packages so customers know what to expect. You might alternatively wish to offer services by the hour.
If you are offering services, it is a good idea to set clear expectations before customers book services and you might wish to have a contract as well, especially if the service you offer is regular like financial services. So you might offer a 3-hour virtual training session as a business consultant. This could be set out as one hour to go through their business, a one-hour discussion and advice session and then the last you go away and write a report.
Be a Third-Party Seller of Shopify Themes and Apps
If you have particular skills in developing you could apply to become a Shopify partner and be a third-party seller of apps or themes. There are lots of great apps available for sale on the Shopify store that are created by third-party developers.
Themes can earn a one-off fee. And this can be a good option for many. However, that means you must sell lots every month to make a living. So you would have to develop lots of themes and then sell them.
With apps, people tend to have recurring payments on them. Therefore, you can keep revenues coming in based on the number of users you have. You tend to have a lower income per customer, but then you can benefit from a recurring income that is easier to maintain.
Another option is that you can have a free app, but charge for usage of the app. For instance, if you have an app that can optimize a certain process, you can charge per optimization process that is completed. To help promote your app or theme, you will have to market the software. You can do this on your own and reach out to blogs that promote apps/themes.
Sell Shopify Tutorials on Third-Party Websites (Udemy, SkillShare)
If you have a particular skill you would like to teach others then you could set up Shopify tutorials on third-party websites. You might wish to offer tutorials on how to choose or use apps for specific processes. This can be a great way to earn money as you create the courses, upload them, and then people can pay to do your course.
You can find adult teaching courses for adult lifelong learning and this can be useful to help you transfer your skills and knowledge about Shopify into lessons that are inspiring and clear for the students doing your course to be able to understand what you're teaching and then implement it. If you can create inspiring tutorials then your customers are likely to sign up for more of your courses.
Final Word: Shopify Earnings: How to Earn Money From Shopify
There are lots of great ways to earn money from Shopify. If you have a particular skill you might want to set up a Shopify website and sell your services, or you could teach people about your skills through tutorials on third-party websites. You could use Shopify to sell products on your website or you might wish to sell an app or theme on the Shopify store as a third party. Finally, you might want to consider affiliate marketing. Which method will you use for earning money from Shopify?
Avi Klein
Vast experience in the online world. SEO expert, Web developer and consultant to several online companies.
Read more...
. Read more about
our approach
to reviewing themes and plugins.