Top 10 Shopify Inventory Management Apps – [2023]
Last modified: April 23, 2023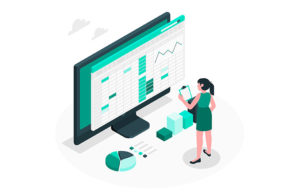 Inventory management is an important task with any business whether you're an eCommerce business or a service provider. If you run out of a product or inventory, then it can stop you from servicing your customers and this can lead to lower revenues. Therefore, you should try to use one of the numerous Shopify inventory management apps that are available.
What Can Shopify Inventory Management Apps Do For Your Store?
Shopify inventory management apps can help you manage all aspects of your inventory. This can include what you currently have on your premises, knowing exactly what you've got in stock. It can also support your ordering in of equipment and supplies to make sure that you have exactly what you need to be able to function.
Some of the apps can also help you get any supplies to your customers or to other locations. Some apps will connect with dozens or hundreds of carriers for you. This can make certain processes much easier for you to perform, saving you time, cutting costs and delighting customers that will remain loyal to you.
So here is a list of the top Shopify inventory management apps that you can use on your Shopify store.
#
Image
Name

Get a Free Custom Shopify Store
1

Inventory Management 4 Makers

2

TradeGecko

3

Stocky

4

EZ Inventory ‑ Quantity Update

5

STOCK LEVEL inventory quantity

6

Inventory Planner

7

Smart Inventory

8

Veeqo Inventory & Shipping

9

Cohub Inventory

10

Orderhive Inventory

Show More
Filter between free and paid
Inventory Management 4 Makers

If you manufacture products yourself, then you need a way to manage the stock of raw materials that are coming into your facility. This app is the perfect solution. It allows you to keep track of all your inventory from the incoming raw materials to the products ready for sale.
There is a lot of detail within this app. And with it you can prioritize orders and see the availability of the materials you need to complete finished goods in real-time. You'll gain more control over your business' processes, finding ways to improve processes and make your business more cost effective.
The admin panel for this app is really easy to use and allows you to complete less administrative work. A lot of the processes can be automatically completed for you and you can integrate this app with eCommerce and accounting apps for additional functionality.
The setup for this app is really simple. You don't need to be an experience website developer or know much about coding to get it ready for your site.
Inventory Management 4 Makers Highlights:
Allows you to monitor what raw materials or finished products you have in stock.
Can visually see production plans on your website.
Easy setup.
Is able to support numerous Shopify stores, accounting apps and eCommerce apps.
TradeGecko
This multi-purpose app allows you to build a powerful eCommerce business without too much trouble. It helps with the management of your inventory, accounting and sales channels. For instance, with stock control, there is complete visibility of what is available across your stores or warehouses. You can also see what the stock levels are live. So if an item is sold, it is made live on your website.
The app can also help you keep yourself stocked up with important materials and products. It can create purchase orders for you before stocks runs too low.
The app can also help to create and send invoices, credit notes and shipping documents for your store. This can save you tonnes of time and is perfect for brands of all sizes and niches. This app allows you to manage all your stores from one dashboard, which is great for large brands. The app can also integrate with other sales channels like Amazon, eBay, Etsy and more. And you can sell across the world with multiple currencies.
You can also synchronize all your incomes and outgoing with your Xero or Quickbooks accounts. Then you can see patterns in sales, profits and costs. This can help you spot opportunities you can exploit.
TradeGecko Highlights:
A multi-purpose app that offers more control over your stock, accounting and other features.
Take payments from customers in numerous currencies with ease.
See opportunities through detailed statistics.
Multi-store management from one dashboard.
Stocky

This app allows you to keep control of your inventory. Therefore, you can keep stock levels at the right level, without too much manual management. It can also help you save money by not ordering in stock that you don't need. The app also has managing purchase orders and gives you effective communications with suppliers or vendors.
With the statistics that you have available through this app, you can predict the demand for any product. Therefore, you can predict when new stock needs to come into your warehouse/stores. This prevents you from ever being overwhelmed by too many products low in stock or losing sales.
And this app can help you manage several physical stores from one dashboard. You can use the dashboard to transfer stock between different locations through your website admin or via the Shopify POS. This can help you offer better customers service.
Stocky Highlights:
Transfer stock from one store location to another.
Is compatible with Shopify POS.
You can predict demand for a product to ensure you never run out of stock.
Can be used to create purchase orders.
EZ Inventory ‑ Quantity Update

EZ Inventory is a small function app that allows you to manage and synchronize your stock levels across numerous tools. You can use programs like CSV, Excel or XML files to help you ensure stock levels are accurate. You can get automated email notifications when a product is low in stock and you can set what level that is.
The app is very easy to use and configure. You don't need to have any developer skills to get going with this app and within minutes you can be ready.
The app support multiple locations. So you can transfer stock between stores if needed. This is great if one store is overstocked and another needs for more to meet demand. And if there are stock levels discrepancies, you can amend the levels easily.
EZ Inventory ‑ Quantity Update Highlights:
Automatically sends you low-stock alerts when product levels reach a certain level.
Takes just a few minutes to setup.
Supports multiple store locations and allows for stocks to be transferred between locations.
You can amend stock levels if they're inaccurate.
STOCK LEVEL inventory quantity
Stock Level is a great way to add stock level to your store's data to know how much of each product you have. The app automatically installs the necessary coding there. Relieving you from odious task of having to complete the manual addition yourself.
You can customize everything about your app for your website that includes the colors, font sizes and more. You can also translate the language on your website within the app. You can add additional labels to products so you can manage them longer. The app can also allow you to add pre-order and coming soon labels to your products. You can also create a sense of urgency; this includes telling customers when there is low stock of new products.
If you need support for this app, the developers are going to be able to help you.
Stock Level inventory quantity Highlights:
You can add labels to your products to give customers warning of low stock.
Easily install the app without any coding knowledge.
Can add stock level aspects to your product pages/collections.
You can translate the stock labels into whatever language you want.
Inventory Planner
You can optimize your store's cash flow and time with an inventory forecast basked on the trends of what is being sold on your store. This can help you see what products are in-demand on your store and avoid your business ever being out of stock or low in stock for a particular popular product. This app can also cover numerous sales channels like Amazon and eBay. This app can show the trends on all the channels that you sell on.
This app can also be used to create purchase orders for your business. This can be based on the forecasts based on information. In addition, you can email vendors directly from the inventory planner.
When there is a scenario of low stock within your store, you or another member of your team can receive an email notification. This warns you and allows you to take action. This app is easy to install and provides you with a lot of information that makes you very efficient.
Inventory Planner Highlights:
A complete inventory management app that will give you complete control of your stock.
Provides an email warning when there is low stock when a product is reaches a certain threshold.
Works across numerous sales channels.
You can see what demand there is based on the season.
Smart Inventory

This app allows you to see when products are not in stock due to being completely bought out by customers on your store. This app will also tell you the value of the products that are needed to replace what you have and meet future demand for the product. This will give you the money value to your business. The app also has clever AI that can inform you of the best products to promote and can help you get started straight away.
When the app makes a purchase order, it will not do so on a static number, it will make a purchase order based on the performance of the product. So if the product is only selling three units per month and there are 10 in stock, it will not make an order. However, if another product sells 20 units in stock and sells 40 per month, it will tell you how many units you should buy in the next order.
Smart Inventory Highlights:
Looks at what the buying behaviors of your customers are and predicts demand.
Can send low stock warnings, based on consumer behaviors, to you or a member of your team.
Can make suggestions about what products to promote.
You can get suggestions about the number of products you need to reorder.
Veeqo Inventory & Shipping
This app allows you to manage both inventory and shipping for Shopify and Shopify Plus. You can ship with numerous large carriers including UPS, DHL, Royal Mail, DPD and more. The app allows you to track what stock levels you have across your brand and you can synchronize those stock levels with other marketplaces like eBay and Amazon.
The app allows for you to forecast what demand you will have for each product. This is based on the current sales performance of your website and this can reported to your easily. The app also allows you to take stock counts which are quick and flexible. When stocks are low, you can purchase new inventory from suppliers quickly and easily through the dashboard. You can also bundle products that are often bought together with ease.
All Shopify users can use the app to ship orders in bulk from any sales channels, automate repetitive shipping tasks and you can track any delivery all from your dashboard. You'll also be able to Print shipping labels for any order with USPS, UPS, Royal Mail, DHL and other carriers. Shipping labels can also be printed in bulk, which can be a great time saver. When an order has been shipped, customers can have a shipping confirmation email that contains tracking info.
To help you save on costs, you can negotiate USPS shipping rates.
Veeqo Inventory & Shipping Highlights:
Can connect your store to accounting software.
Connects your store with several carriers across the world.
Manage your inventory with some skill.
Can negotiate shipping rates with certain carriers.
Cohub Inventory
This app is very versatile. It can work on sites with few or numerous products or one location or hundreds of locations across the world. It allows you to have inventory counts for your numerous stores. The app can automatically count the items and inventory levels at numerous store locations using the free iOS or Andriod app.
With the app, you can do stock counts across numerous locations and know exactly what you've got and where. And when sales or new stock arrives, these can be added, via your online store's dashboard to the official count. The app can also help you to track and find missing costs and barcodes. These can then be found and the problems solved.
Cohub Inventory Highlights:
Keep track of all your inventory across sites.
Use the free mobile phone app to do stock takes of your products.
Real-time view of your stock levels.
Find missing prices or barcodes with ease.
Orderhive Inventory

This app allows you to automate your inventory, order and shipping processes by integrating tightly with your Shopify store. It can import products and orders from your Shoptify store into the dashboard of Orderhive. The centralized interface allows you to manage all the orders with ease and you can set inventory across numerous sales channels and stores without having to switch between systems.
You can also automate many different operations within your business such as shipping label creating, inventory updates, assignment and splitting, auto fulfillment and more. And with the ability to manage numerous stores from just one dashboard, you can be sure that the management of your website and brand is easier than ever.
When a product gets restocked as well, you can get the new stock added to the system. This can be done automatically for you. And you can get access to some useful real-time analytics that allow you to find trends and more. This helps to eliminate the hassle of manual entries which will save time and prevent resources from being wasted.
Orderhive Inventory Highlights:
Import your products, order and shipping processes into a unique and powerful dashboard.
Automate many of the operations on your website.
Eliminate the hassle of many manual entries on your website.
Can manage numerous store locations.
Final Word: Top 10 Shopify Inventory Management Apps
Ensure that you have the best inventory control over your website. These top 10 Shopify inventory management apps can help keep you informed of what stock you have on your website. Which of these apps will you install on your site?
Avi Klein
Vast experience in the online world. SEO expert, Web developer and consultant to several online companies.
Read more...
. Read more about
our approach
to reviewing themes and plugins.