Shopify POS Hardware – Everything You Need To Know
Last modified: June 12, 2023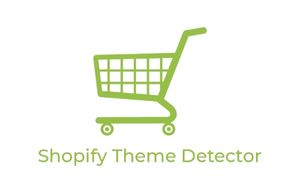 In the fast-paced world of retail, efficient and reliable transaction systems are essential for any successful business. In recent years, Shopify has emerged as a leading player in the e-commerce industry, providing a comprehensive solution for business owners. But Shopify's offerings go beyond the digital realm. They have developed a powerful Point of Sale (POS) system that integrates seamlessly with their online platform, ensuring a smooth omnichannel retail experience.
The POS system is an integral part of any retail business. It's the central hub where sales, inventory processing payments, and customer management come together. It's crucial, therefore, to understand what a POS system entails and how it can benefit your business.
Shopify's POS system, particularly its hardware, is designed to meet the needs of diverse businesses. Whether you're running a brick-and-mortar retail store, a pop-up shop, or even a combination of offline and online businesses, Shopify's POS hardware can cater to your needs.
In this article, we will go deep into the world of Shopify POS hardware. We'll explore its features, various options available, and how to set it up. We will also discuss how it integrates with other Shopify services and how it compares to other market leaders. Finally, we'll look at its structure and provide some tips on purchasing Shopify POS and compatible hardware accessories. By the end of this guide, you'll have a comprehensive understanding of Shopify POS hardware and how it could revolutionize your business operations. So, let's dive in!
*Read more about Shopify POS Login
Recommended: 12 Best Shopify POS Apps [Sep, 2023]
#
Name
Image

Get a Free Custom Shopify Store
1

ConnectPOS

2

Shopify Point of Sale

3

Erply POS Integration

4

Selly United

5

POS Membership

6

POS Local Delivery

7

Sesami: Appointment Booking

8

Unitpricer

9

GoFrugal POS Connect

10

Draft Orders For POS

11

DeskPOS — Desktop PC POS APP

Show More
Understanding POS Hardware
Before we delve into the specifics of Shopify's POS hardware, it's important to understand what Point of Sale (POS) hardware is in general. Essentially, POS equipment or hardware refers to the physical components of a POS system, the equipment that facilitates transactions at the point of sale. This is where your customer completes their purchase, making it a critical aspect of your retail business.
POS hardware typically includes a variety of components, each with a specific purpose in facilitating transactions. These may include:
POS Terminal: This is the primary device, often a computer or tablet, that runs the POS software. It's where orders are input, transactions are processed, and receipts are generated.
Cash Drawer: Even in our digital age, cash transactions are still common. The cash drawer securely stores all cash, coins, and checks.
Receipt Printer: After a transaction is complete, a receipt printer generates a physical record of the purchase for the customer.
Barcode Scanner: This tool allows for quick and accurate input of product information during checkout, enhancing efficiency and reducing potential human error.
Card Reader: To facilitate digital transactions, a card reader is used to process credit and debit card payments.
Customer Display System: Often an additional screen that shows customers their order details and the total cost of their purchases.
With this foundational knowledge, we can better understand what Shopify POS hardware offers. Each component of Shopify's POS hardware is designed to streamline the retail process, ensuring that transactions are fast, efficient, and secure. In the next section, we'll look in detail at the specific features of Shopify's POS hardware.
Features of Shopify POS Hardware
Shopify POS hardware offers a comprehensive, integrated solution to streamline the checkout process and enhance the customer experience. Let's delve into the key features of their POS hardware:
1. POS Terminal
The Shopify hardware POS terminal, often a high-quality iPad, is the hub of the hardware system. It's designed to be user-friendly and efficient, ensuring smooth transactions. It runs Shopify's POS software, which is regularly updated with new features and security enhancements.
2. Cash Drawer
Robust and secure, Shopify's cash drawer provides ample space for cash and coins, ensuring every transaction can be handled with ease. It seamlessly integrates with the POS terminal to automatically pop open when needed.
3. Receipt Printer
Shopify's receipt printer is fast and reliable, providing clear and concise receipts that detail each transaction. It's compatible with both traditional paper receipts and eco-friendly alternatives.
4. Barcode Scanner
The Shopify barcode scanner is wireless and easy to use, allowing for quick and accurate product scanning. It also helps to reduce human error and speed up the checkout process.
5. Card Reader
Shopify card reader now offers a range of card readers to suit different business needs. These readers accept all major credit and debit cards, as well as contactless payments and mobile wallets like Apple Pay and Google Pay. They also feature encryption and other security measures to protect your customers' data.
6. Customer Display System
The customer display system is an interactive screen that shows customers their order details, enhancing transparency and trust. It also invites customers to opt into marketing communications and enter their email for digital receipts.
Additionally, Shopify POS hardware includes other features to enhance the sales process, such as portable hardware for pop-up shops or mobile businesses, integration with online sales channels for real-time inventory tracking, and 24/7 support to ensure any issues are quickly resolved.
In the next section, we will explore the various Shopify POS hardware options available and how to choose the right one for your business needs.
Shopify POS Hardware Options
Now that we've discussed the key features of Shopify POS hardware, it's essential to understand the different options available to businesses. Shopify offers flexible solutions, catering to diverse business needs.
1. All-in-One POS Kit
The Shopify all-in-one POS kit is perfect for businesses looking for a comprehensive solution. This kit includes a POS terminal (iPad), a stand for the terminal, a cash drawer, a receipt printer, a barcode scanner, and a credit card reader. This bundle is ideal for businesses that process a variety of transaction types and want an integrated system.
2. Mobile POS Kit
For businesses on the go, the mobile POS kit is an excellent option. This kit includes a portable card reader and a tablet stand, for your smartphone or tablet. This setup is perfect for pop-up shops, market stalls, or any business that needs a mobile solution.
3. Retail POS Kit
The retail POS kit is designed specifically for brick-and-mortar stores. This bundle includes all the essential components of the all-in-one POS kit but adds a customer-facing display and a barcode printer for an enhanced retail experience.
4. Custom POS Kit
Finally, Shopify also allows retail businesses to customize their POS kits. This means you can pick and choose the hardware components that best fit your business needs. Whether you need extra card readers or an additional cash drawer, the Shopify retail kit offers the flexibility to create a POS system that matches your operational needs.
Selecting the right Shopify POS hardware option depends on your business type, size, and specific needs. It's also crucial to consider factors such as transaction volume, payment types, and your budget. In the next section, we'll guide you through the process of setting up your Shopify POS hardware.
Setting up Shopify POS Hardware
Once you've chosen the right Shopify POS hardware for your business, the next step is setting it up. Shopify has designed their system to be user-friendly and straightforward to set up, even for those without technical expertise. Here's a step-by-step guide on how to do it:
1. Unpack Your Hardware
Carefully unpack all the components from their boxes. This may include the POS terminal, cash drawer, receipt printer, barcode scanner, card reader, cash drawers and customer display system hardware accessories, depending on your chosen kit.
2. Set Up the POS Terminal
If your POS terminal is an iPad, start by setting it up as you would a new device. Download the Shopify POS app from the App Store, then log in using your Shopify admin credentials.
3. Connect the Receipt Printer
Next, connect the receipt printer to your network. Depending on your printer model, this could be via Ethernet, USB, or Wi-Fi. Once connected, you can pair it with your POS terminal through the Shopify POS app.
4. Set Up the Cash Drawer
The cash drawer connects to your receipt printer. Whenever a cash transaction is made, the drawer will automatically open.
5. Connect the Barcode Scanner
The Shopify barcode scanner is wireless and connects via Bluetooth. Ensure Bluetooth is enabled on your POS terminal, then pair the devices.
6. Set Up the Card Reader
Like the barcode scanner, the card reader connects your mobile device via Bluetooth. Follow the same steps to pair it with the chip reader on your POS terminal.
7. Arrange the Customer Display System
Finally, if you have a customer display system, set it up facing the customers and connect it to your POS terminal.
8. Test Your Setup
Once everything is connected, it's a good idea to perform a few test transactions to make sure everything is working correctly.
Setting up your Shopify POS hardware should be a relatively smooth process. However, if you encounter any issues, Shopify offers 24/7 support to help you troubleshoot and resolve them. In the next section, we'll discuss how Shopify POS hardware integrates with other Shopify services for a seamless retail experience.
How Shopify POS Hardware Integrates with Other Shopify Services
One of the key strengths of Shopify POS hardware is its seamless integration with the wider, Shopify retail ecosystem. This integration offers businesses an efficient and streamlined retail experience, both online and offline. Here's how Shopify POS hardware works in synergy with other Shopify services:
1. Integration with Shopify E-commerce Platform
Shopify's POS hardware perfectly synchronizes with its e-commerce platform. This means that all transactions, whether they occur online or in a physical store, are centralized in one system. This helps to keep track of sales, manage inventory in real-time, and gain valuable insights about your business performance across all sales channels.
2. Integration with Shopify Payments
The Shopify POS hardware works flawlessly with Shopify Payments, enabling businesses to accept a wide range of payment methods, including debit and credit cards, contactless payments, and mobile wallets. The transactions are secure and swift, offering customers a smooth checkout experience.
3. Integration with Shopify Apps
The Shopify POS hardware can be further enhanced with Shopify's vast selection of POS apps. From inventory management and customer loyalty programs to advanced analytics and marketing tools, these apps can be integrated directly into your shopify POS equipment and system, providing a more efficient and personalized retail experience.
4. Integration with Shopify Support
Lastly, when you use Shopify POS hardware, you're backed by Shopify's 24/7 support. Whether you encounter a technical issue or need help understanding a feature, Shopify's support team is ready to assist at any time.
The tight integration of Shopify POS hardware with the rest of Shopify's services is a game-changer. It provides businesses with a unified platform that can handle all aspects of retail, making Shopify a robust and reliable solution for your business needs. In the next section, we'll compare Shopify POS hardware with other leading providers in the market.
Comparing Shopify POS Hardware with Other Market Leaders
In the realm of POS systems, several key players offer robust hardware solutions. However, each brings its unique strengths and weaknesses. Let's examine how Shopify's POS hardware compares with other leading providers:
1. Square
Square is a popular choice due to its simple, transparent pricing and the ability to accept payments anywhere. However, unlike Shopify, Square's POS system isn't built around a comprehensive e-commerce platform. For businesses needing robust online selling tools, Shopify might be the better choice.
2. Clover
Clover offers customizable POS systems that can be tailored to a business's needs, similar to Shopify. But Clover's hardware options are more expensive, and their software requires a steeper learning curve. In contrast, Shopify provides an easier, more intuitive user experience.
3. Vend
Vend's POS system integrates well with third-party e-commerce platforms, but its in-house online selling capabilities are limited compared to Shopify. Additionally, Vend doesn't produce its own POS hardware, so it may not offer the same level of seamless integration as Shopify.
4. Lightspeed
Lightspeed offers a robust POS solution with strong inventory management features. However, their e-commerce capabilities, while improving, still lag behind Shopify's mature, feature-rich platform.
In summary, while other POS providers offer strong competition, Shopify's POS hardware stands out due to its seamless integration with a leading e-commerce platform, a wide array of features, and user-friendly experience. It provides a robust, all-in-one solution for businesses looking to unify their online and offline retail operations.
In the next section, we'll discuss the pricing structure for Shopify's POS hardware and provide some tips for purchasing the best system for your business.
Final Word – Shopify POS Hardware
Shopify POS hardware is a robust and reliable solution for businesses of all sizes and types. It offers a comprehensive set of features designed to streamline the checkout process, enhance the customer experience, and facilitate efficient retail operations.
Whether you're running a brick-and-mortar store, a pop-up shop, or an e-commerce business, Shopify's POS hardware can cater to your needs. It's scalable, user-friendly, and integrates seamlessly with the wider Shopify ecosystem. Plus, it's backed by 24/7 support, ensuring that help is always available when you need it.
While Shopify's POS hardware faces competition from other market leaders like Square, Clover, Vend, and Lightspeed, it stands out due to its deep integration with Shopify's e-commerce platform, easy setup, and intuitive user experience.
As you consider your existing hardware options, remember that the right POS system for your business is one that meets your specific needs, fits your budget, and can grow with your business. Shopify's POS hardware offers the flexibility and scalability to meet these criteria, making it a solid choice for many businesses.
FAQs
Can I use Shopify POS hardware without using Shopify's e-commerce platform?

While it's technically possible to use Shopify's POS hardware without their e-commerce platform, you wouldn't be getting the most value from it. One of the key advantages of Shopify's POS hardware is its seamless integration with the Shopify e-commerce platform, providing a unified solution for managing all aspects of your retail business.

What if I have technical issues with my Shopify POS hardware?

Shopify offers 24/7 customer support to help resolve any issues you may encounter with your POS hardware. They can assist with troubleshooting, setup, and general queries to ensure your business operations run smoothly.

Can I upgrade or add new components to my Shopify POS system as my business grows?

Yes, Shopify's POS system is designed to be scalable. This means you can easily add new components or upgrade existing ones as your business needs change. Whether you need more card readers, an additional cash drawer, or a customer display system, Shopify offers the flexibility to adapt your POS system to your evolving business needs.
Avi Klein
Vast experience in the online world. SEO expert, Web developer and consultant to several online companies.
Read more...
. Read more about
our approach
to reviewing themes and plugins.