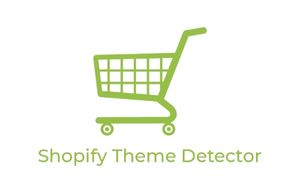 Shopify Pricing
Last modified: March 21, 2023
Shopify pricing starts from $29. When you compare that with some of the other options on the market, like WooCommerce where you just need a host that can be $20 a month, you know how premium Shopify is.
In this article, we will be looking at Shopify pricing and whether or not it is worth the valuation they place on the market.
Shopify Starter - $5 per Month
Shopify starter is one of the quickest and most affordable ways that you can get into starting a store online. However, that doesn't make it one of the most effective. The plan is very basic, you don't have access to theme editing or blogging, although you can sell an unlimited number of products. And there is no requirement to know any coding.
The Shopify Starter plan is the basic tools you need and is perfect for those who are looking more for a way to get transactions sorted while promoting products on social media, YouTube, TikTok, and others.
Pros
Access to Shopify's transactions system.
Easy (no developer skills required) setup.
Perfect for influencers or social media celebrities who don't need additional tools.
Cons
Only provides access to essential tools.
No access to blogging, theme editor, etc.
Poor SEO performance unless you're a genius at SEO.
Basic Shopify - $39 per Month
This is the most basic plan that a lot of small businesses with low monthly sales volumes start with. It allows you to create, customize and market your online store to the audiences you want online. There are tools to help you manage products, orders and customer accounts with ease.
There is a choice of more than 20 themes that can help you build successful branding and there are also options to add new functions to your website through Shopify apps.
You will also get access to numerous tools such as blogging, sales reports, customer reports, and more. Stores can also have two staff members and three reporting locations.
Pros
A low-cost entry point for those that need a complete website.
Easy to build a website within minutes.
Free themes are available to help you get started.
Cons
Doesn't include advanced features on the plan, like eCommerce automation.
Limited reporting keeps essential information hidden.
Shopify - $105 per month
With the mid-tier location, you can get five inventory locations and five staff members. You will also have access to more detailed, and professional reports, that allow you to see more information that can help you make good business decisions.
The options are also good for those that want to sell internationally, as users can have country-specific domains to optimize content for specific locations and languages. And you can also add different prices for those locations, so you're never selling at a loss.
Transaction fees are also reduced for the mid-level plan. Therefore, the cost to sell to your audience is cheaper. It is a small decrease, but over hundreds of orders, the difference adds up.
However, one of the more negative features of this, is that you still don't get access to duty or tax fees.
Pros
You get access to five inventory locations and staff accounts.
More professional reports giving deep insights into business performance.
Lower transaction fees.
Cons
There are no duty or tax features.
Can be harder for those who have no experience with online eCommerce.
Advanced Shopify - $399 per month
The most advanced form of Shopify, for non-enterprise users, has a lot of options to make a great business and brand online. You can benefit from the highest form of customized reports, eight inventory locations, and fifteen staff accounts.
The advanced plan comes with lots of tools, lower rates for transaction fees, and a third-party shipping rate calculator. You can also improve the customer experience by offering options for customer deliveries.
Pros
Offers the most customization of reports.
Can have eight inventory locations and fifteen staff accounts.
You get the lowest transaction fees per sale.
Offer more shipping options.
Cons
This is the most expensive option for all the plans.
It can be rather confusing for those new to building a website or those with limited experience.
Shopify Plus - $Depending on Needs, at least $2000 a month
In addition to the options above there is an enterprise-level option. This is something that is tailored to the user, and therefore it is harder to price. Each user gets a unique offering, so it is also harder to state what you get with it.
Ideally, Shopify Plus is used for the biggest brands, and they will only offer this to certain companies. However, you will get everything included within this, including apps, themes, and more. There are no additional costs. Plus you will get an account manager who is there to help you.
Pros
A tailored experience for you.
Apps and themes are included in the price.
Account manager that you can contact with queries.
Cons
Final Word: Shopify Pricing: How Much and Any Good?
Shopify pricing does depend on the plan that you choose. There are five different plans, each with its own pros and cons. Which one you choose is up to you.
Offers & Promos