The Best Tips for on Demand T-Shirt Printing
Last modified: September 21, 2023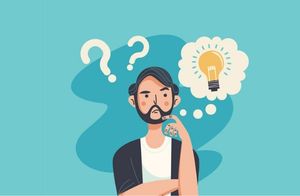 On demand t-shirt printing is a very popular business niche to be in. Some are selling merchandise for their influencer brand and others base their entire franchise on selling print on demand products like t-shirts. However, there are lots of brands that are doing this that you need to have an edge to make your brand more successful.
So here are some tips for how you can build a better on-demand t-shirt printing.
Recommended: 10 Best Print on Demand Shopify Themes
#
Name
Image

Get a Free Custom Shopify Store
1

Palo Alto

2

Polaris

3

Symmetry

4

Startup

5

Artisan

6

California

7

Highlight

8

Booster

9

Woodstock

10

Avatar

Show More
1. Use a Good Printer
The first thing that you need to do is to find a good source for your printing. There are lots of different options available for you including Printful and Printify. These two companies offer lots of different t-shirt printing that help you build a strong brand. You can choose the design for the t-shirt and then customise the design with your own images/illustrations or use those in the library.
A good printer will have a low fail rate (none are ever perfect) and can print quickly. Ideally, you want to have a shipment sent out within 48-72 hours.
2. Choose a Good Platform
Now you need to use a good platform. One of the best platforms that you can use is Shopify. There are lots of templates that can be used for on-demand t-shirt printing. In addition, there are apps and new functions that you can add to your Shopify website that allows you to build a better website with lots of conversion options. Here are the best POD apps for Shopify.
Shopify also is great because you can connect directly with Printful and Printify. Shopify is also really easy to use and your website can be built within just a few hours and you can start shopping. The average first sale on Shopify is just 14 days.
3. Create your Designs
While you are creating on-demand printed clothes, you want to make sure that the products are unique. Therefore, don't borrow designs from other brands or influencers. Don't, for instance, use a famous quote for your designs.
Designs should be interesting and you should always try to have a unique feature that is in every design. This could be your brand logo or a specific style that you use.
4. Rotate Designs
You want to create scarcity in your products. Therefore, you want to rotate designs on your website. This means that you take designs away and discontinue them from time to time. Then you can advertise that some products are only going to be on offer for a set period. This increases the value of your product and also reduces the abandoned rate on your cart.
5. Market your Brand
Now you need to market your brand. Wear the items yourself or get models to wear the item. You can use videos on YouTube and Facebook to help you promote your brand. You might also want to use Instagram which is very popular with fashion brands.
Final Word: The Best Tips for on Demand T-Shirt Printing
Above are the best tips for on-demand t-shirt printing. These can help you build a very profitable business and there are tips for maximizing revenues and improving conversion rates.
Additional POD niches:
Avi Klein
Vast experience in the online world. Shopify Expert, SEO expert, Web developer and consultant to several online companies. Read more about
our approach
to reviewing themes and apps.