Tips for Selling Print on Demand Leggings
Last modified: September 21, 2023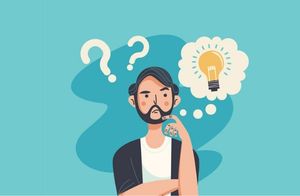 Leggings have become a very essential item for fashion today. They are versatile and very popular. They can be used at nearly any occasion from casual wear to parties and work wear to relaxing at home. Leggings can also come in lots of different designs. And these can be highly sought after. Selling leggings from printers like Printful (or other Shopify POD apps that exist) can be really easy. So here are some of the top tips.
Recommended: 14 Best Shopify Print On Demand (POD) Apps – [2023]
#
Name
Image

Get a Free Custom Shopify Store
1

Printful

2

Printify

3

SPOD

4

CustomCat

5

teelaunch

6

JetPrint

7

AOP+ Easy Print on Demand

8

T-Pop

9

Two Fifteen

10

WC Fulfillment

11

Factory4me

12

Pixels

13

Riverr

14

Print Partners

Show More
1. Profit Margins
Profit margins are one of the most important elements for your business. To get the best income, you need to select a price point that offers you a 40-70% profit margin. This means that if you're being charged $10 for a pair of leggings from the printer you need to charge the customer between $14 and $17.
2. Create your own Designs
Your own designs for your print on demand leggings are going to be far more popular than if you use generic images and text. You can get a designer for images on places like Upwork if you don't have the experience to create the designs yourself. And with print on demand you can swap out designs at any time. So if you have a legging design that isn't selling you can remove it from the website without costs.
3. Choose a Niche
It is very important for you to choose a niche. A niche allows you to build a brand around a particular style and ethos. This is more identifiable for your brand and then you can retain a specific audience that is also great for your website marketing as you can focus on a specific audience that allows you to get more from your marketing.
4. Marketing
Marketing is one of the most important elements of any business. Fashion stores need to focus on three core marketing avenues: SEO, social media and email marketing. This takes a lot of effort, but the benefit of print on demand services is that you are free from fulfillment responsibilities, therefore, you have more time for marketing. You should be sending out at least one post on social media every day and email marketing at least two or three times a week.
5. Reviews
Reviews are really important. 81% of your audience trust reviews from other customers than your brand's own writing. You should be collecting reviews on a regular basis and ensuring that they are promoted on your product and brand pages. Good reviews can be really important, but be sure that you don't filter out the 4 star reviews from being displayed. Research has shown that product and brand reviews perform better when they're between 4.2 and 4.5 compared to under 4.2 or even five star.
6. Add Complimentary Products
Cross-selling can be one of the best ways that you can improve your revenues. Add new products to your website to cross-sell and earn more revenue through higher-order values. For instance, you can sell dresses that could compliment your designs or add footwear for the leggings. These can also be done on a POD basis.
Final Word: Tips for Selling Print on Demand Leggings
If you're looking to sell print on demand leggings, above are six tips to help you make a success of your business. Use them to guide your business to the next level and ensure that you're successful in your next venture.
By the way – some POD sellers are actually just enthusiastic about the actual subject they are selling. Think about flags or magazines for example.
Avi Klein
Vast experience in the online world. SEO expert, Web developer and consultant to several online companies.
Read more...
. Read more about
our approach
to reviewing themes and plugins.