Tips for Selling Print on Demand Scrubs
Last modified: September 20, 2023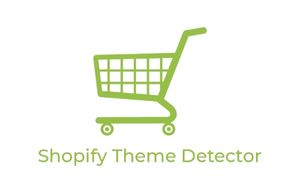 Scrubs are in high demand across the world. In the US alone, the keyword 'Scrubs' is searched nearly 400,000 times a month and this isn't the only keyword used to search for this item. So selling print on demand scrubs can be a good option. But what are the top tips for selling these products? Here is some good options for your new business venture.
Recommended: 14 Best Shopify Print On Demand (POD) Apps – [2023]
#
Name
Image

Get a Free Custom Shopify Store
1

Printful

2

Printify

3

SPOD

4

CustomCat

5

teelaunch

6

JetPrint

7

AOP+ Easy Print on Demand

8

T-Pop

9

Two Fifteen

10

WC Fulfillment

11

Factory4me

12

Pixels

13

Riverr

14

Print Partners

Show More
Keyword Research
The important factor is finding the keywords that work for your new business. While 'Scrubs' is searched for 400,000 times a month in the US, it isn't necessarily the best keyword. There is a high level of competition for the keyword. In contrast, 'figs scrubs' has 225,000 searches per month, but has a much lower level of competition. This can be a good route to success.
However, it is always important to find the keywords that will succeed for you. Different brands need their own unique set of keywords.
The type of keywords you would use to sell a skateboard isn't even the same lingo you would use for trying to sell scrubs (different demographic) or postcards which are more generic and are meant for different types of people.
New Designs
It is important to have lots of different product designs for your website. Shopify and print on demand suppliers like Printful and Printify can support dozens of different designs. This is vital for the success of your brand because buyers will want to buy specific designs which you might not meet with just one design.
In addition, different designs enable you to appeal to more audiences.
You might also want to consider selling other products too. So you can sell print on demand face masks and other products.
Email Marketing
Email marketing is really important when it comes to selling online. For every $1 that you invest in your website's email marketing campaigns, then you can expect to get between $38 and $44 in revenue. This can be really good because you will be selling mostly to health care providers, who are likely to buy lots at the same time.
Email marketing can also be used for abandoned carts. About 80% of the carts created on your website will be abandoned, but a good abandoned cart email series can reclaim about 20% of those, which can almost double your revenues.
Discounts
Because you're going to expect more bulk orders, you can offer volume discounts to your clients. This can be a good way to improve the average order value on your website. There are several bulk discount apps that you can use on your website.
You can use tier systems where you have discounts that get larger as they add more products. Or you can use a single step that if the customer orders ten or more products they can get a discount. You're also able to offer discounts if the products are all the same or on the size of the order.
Final Word: Tips for Selling Print on Demand Scrubs
Above are some of the top tips for you to sell print on demand scrubs on your Shopify website. It is really easy to do, all you need is one of the best print on demand apps and an account with a printer.
Avi Klein
Vast experience in the online world. SEO expert, Web developer and consultant to several online companies.
Read more...
. Read more about
our approach
to reviewing themes and plugins.