Tips for Using Shopify for Affiliate Marketing
Last modified: March 5, 2022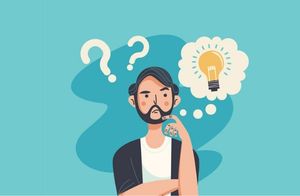 If you're thinking of using Shopify for affiliate marketing, then you're going to need some good tips. Affiliate marketing is one of the best stay-at-home businesses that can help you earn a good living. But it isn't easy and using Shopify for affiliate marketing isn't going to make it easier. So here are some tips for you to ensure that you're making the most of the opportunities out there.
Recommended: 14 Best Shopify Affiliate Program Apps [Dec, 2023]
#
Name
Image

Get a Free Custom Shopify Store
1

UpPromote: Affiliate & Referral

2

Social Snowball

3

Pro Affiliate Marketing

4

Affilo: Affiliate Marketing

5

Refersion: Affiliate Marketing

6

ShoutOut - Affiliate Marketing

7

Affiliatly

8

LeadDyno Affiliate Marketing

9

GrowthHero Affiliate Marketing

10

Affiliate & Referral Marketing

11

OSI Affiliate Software

12

Convertout

13

CollabPay ‑ Split Payments

14

Bamboo · Referral Program - Inactive

Show More
1. Blog Often
Blogging is proven to help you grow your traffic and sales. Those that blog more than 15 times per month are going to get about 70% better results than those that don't blog at all. One blog was above to see a drastic increase in their revenues too. When they blogged once a week, they were earning about $10,000 a year, when they blogged five times a day, they started to earn over $1 million.
2. Blog Length
Blog length is really important when it comes to ranking. Most research has found that when you're writing content that is between 1250 and 1500 words, you will get better results on search engines. This is very important because the visibility of your blog posts is going to get you the traffic.
About 70% of your traffic should be coming through Google and other search engines. Therefore, the higher you rank, the better you will be.
3. Keyword Research
Also, be sure that you're undertaking keyword research and optimising your website for SEO. There are several SEO apps that you can use on Shopify to help you and speed is also important. You should look at using one of the speed apps.
When looking for keywords, you need one that is often searched for but has the lowest competition possible. This is how you're going to rank higher.
4. Use Email Marketing
About 70% of the people who visit your website for the first time will never come back to your website. There are two ways that you can change this. One of these is to subscribe the reader to push notifications and the other is to sign them up to a mailing list.
Email marketing is very effective and you can let the audience know about new content on your website, new products on your store or even new offers that are available through your partners.
5. Make your Life Easier
There are numerous apps that are available on Shopify that can help you make your life easier. There are apps that are available that can import and display products from Amazon and allow you to sell products to audiences from the eCommerce giant.
There are also apps that can be used on your website that can help you bring in more traffic, convert audiences into subscribers or even automate much of your business. There are also apps that can help with looking for affiliate marketing deals.
Final Word: Tips for Using Shopify for Affiliate Marketing
If you're thinking about using Shopify for affiliate marketing, then you need to work hard. Above are five tips to ensure that you're making the most of the opportunities for you to build a better business on Shopify.
Avi Klein
Vast experience in the online world. Shopify Expert, SEO expert, Web developer and consultant to several online companies. Read more about
our approach
to reviewing themes and apps.