Top 11 Shopify Custom Product Apps – [2023]
Last modified: April 23, 2023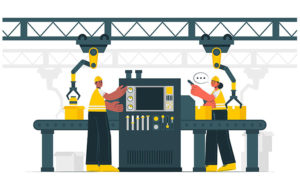 If your business is one that offers customers the chance to create their own, unique products, then you need a way for the customer to design and order the product. This can be challenging on Shopify as this isn't a standard option. For adding these products, you might need to add one of the many Shopify custom product apps to your store.
What Can Shopify Custom Product Apps Do For Your Store?
Shopify custom product apps allow you to make changes to the products that they can then order. There are two types of custom products on Shopify that you can have: print-on-demand and those that you can create yourself. A good example of a custom product for yourself to make up are craft boxes or subscription boxes.
There are also print-on-demand options where many items, ranging from t-shirts and mugs that can have custom designs added to them. The process for this can be fairly simple with a range of products with their variants (size, color, etc.) listed on your site and a way for customers to upload their designs to be added to the site.
The advantage of custom products is that customers can really create a unique product that they can use for special occasions or as gifts. This can improve conversions and help you generate a substantial revenue. However, custom products like this can be expensive for you to manufacture; that is why you might need a dropshipping partner or a print-on-demand partner.
Whatever option you choose for your store, here are some of the best Shopify custom product apps that can help you create that perfect store.
#
Image
Name

Get a Free Custom Shopify Store
1

Printify

2

Best Custom Product Options

3

Custom Product Options

4

teelaunch

5

JetPrint

6

SPOD

7

Pixels

8

WC Fulfillment

9

Custom Product Builder

10

Infinite Product Options

11

Variants Options Products POD

Show More
Filter between free and paid
Printify

This app allow you to customize more than 250 products and have them printed and sent out from more than 90 locations across the world. Products can be printed in the US, UK, China, Germany and Australia. Therefore, you can have a global business, with competitive prices, good delivery times and a eco-friendly business.
Designing the products can be very easy. There is a simple mockup generator that allows you to see designs before you add them to the website. And with the range of products including t-shirts, shoes, accessories, hoodies and more, the range and possibilities for your store are endless.
Printify highlights:
• See your unique product designs in the easy-to-use mockup generator.
• There are printing partners across the world offering cost effective printing and delivery.
• Can integrate with WooCommerce and Etsy.
• No need to worry about production or delivery, Printify will handle that for you,
Best Custom Product Options
This app allows customers to customize products on your store with a range of beautiful store features that will improve their shopping experience. This helps to increase conversions and lower bounce rates. All products can have an unlimited number of customizations to them and the number of options for each customization can also be unlimited. All changes to the product can have an associated price added on as well, so you're never selling a product at a loss.
customizations can be indicated on the website through the use of text boxes, image/file uploads, radio buttons, checkboxes, image/color swatches and more.
And you don't need to worry about selling out-of-stock options on your store and upsetting customers when they can't have them. The app is one of the few options that will visually show when a product is in or out of stock.
The app requires no coding knowledge or any technical skills. It works out of the box as soon as you've installed the app.
Best Custom Product Options Highlights:
A number of ways for you to have selections for custom items.
Logic operations that allow for your customers to see the customizations only when they're available.
No coding knowledge required to make the app work.
Can have an unlimited number of customizations and add-ons for your products.
Custom Product Options

This app provides customers with several options to customize products sold on your store. There are image and color pickers that make the customization really easy to do. At the same time, the customers can see the impact that their choices make with a live product image preview.
You can add an unlimited number of fields for products. This includes uploading options, drop downs, checkbox groups, text areas, and more areas. You can also add costs for each option on your website so you don't sell a product at a loss. Fields can also be hidden or displayed based on the current selections that are made by the customer.
Custom Product Options Highlights:
Easy-to-use app that allows customers to customize their products.
Can use numerous data entry options to identify customizations.
Fields can be hidden or displayed based on customer's current choice.
A live product image preview.
teelaunch

Teelaunch allows you to build an excellent experience for your customers that will result in happy customers with unique, customized products. The company has over 170,000 feet of print on demand product facilities across the world, allowing you to have cost effective, fast delivery of your products with ease.
There are lots of products that you can offer on your store through the app. This includes clothing, dinnerware, accessories and drinkware. Your catalog of customizable products can look very full and be exciting for customers.
Teelaunch is very versatile and offers great servicing for large businesses. If you have a physical store, orders can be taken at your Shopify POS and these can be printed at the facilities and then delivered to your customers. You can also integrate your Shopify store's customization options on Etsy.
Teelaunch Highlights:
Printing take between three and four days for orders to be completed.
Integration is possible with Etsy, offering you more revenue streams.
Cost-effective printing locations across the world.
A large catalog of customizable products you can sell on your store.
JetPrint

JetPrint allows you to offer your customers customized watches. There are more than 50 types of watches that you can offer on your site as well as other customizable options such as tote bags, t-shirts, door mats and other items that can help you create a substantial catalog that will impress visitors and allow them to find the product they're looking for.
The JetPrint company also allow you to request new products that aren't currently available. They don't guarantee that they will be offered in the future, but they might do.
The company has a worldwide dropshipping supply network, and this allows for cost effective printing and delivery. Most orders can be tracked from production to delivery. This can give customers a reassurance that isn't always available.
JetPrint Highlights:
Track up to 97% of your orders with ease.
There are lots of different products available to sell, including some unique ones like watches.
You can request new product lines with the printers.
Only pay for what you order.
SPOD

SPOD offers one of the fastest turnarounds on the list. Most orders can be printed, packed and shipped within two days. There are more than 50,000 free designs that can be added to products on your store for your own set of unique products. There's also the option to add your own images that can be printed on products.
If you want samples of your work, you can get 50% off your first two items.
The company is vastly experienced within the print-on-demand area. This has allowed it to achieve low return rates.
SPOD Highlights:
Get 50% off your first two items when you want samples of the potential products.
The company has 16 years of experience in dropshipping that results in low returns of products sent out.
Turnaround time for orders is less than 48 hours.
You can use any of the 50,000 images on the site for your product designs or upload your own images for completely unique products.
Pixels

With more than 100 products on their catalog that you can customize, Pixels has everything you need to make a store with quality, unique products. There are more than 15 fulfillment centers across the world with Pixels, that make production and shipping really easy for the company and offers you cost effective options.
There are numerous products on offer including wall art, clothing and accessories that can be in demand with customers. The price for printing all products is set, so it is fairly easy for you to calculate a selling price that allows you to generate profits. And you can change the pricing strategy of your store at any time without too much trouble.
Pixels Highlights:
Use more than 15 fulfillment centers across the world that allow for fast, cost-effective delivery of products.
There are more than 100 products that you can customize and sell on your store.
Products are printed within three days of the order.
Trusted and used by some of the biggest brands in the world including Marvel, DC Comics, Vogue and others.
WC Fulfillment

This app has been produced by an experienced team of print and demand specialists that offer you a chance to customize products and offer them to customers. They offer a three day turnaround for printing jobs that is cost effective and of a high quality so there will be limited problems with orders. The pricing structure of the customized products is such that you can be sure that you can generate a good profit from orders.
The app also offers between three and five product mockups that can be used on your website to help with conversions. The dropshippers are also experts at customer service. If customers aren't happy with their order, they'll replace the order free of charge.
WC Fulfillment Highlights:
When you've customized the product, you're automatically given between three and five digital product mockups to use on your website.
Shipping of orders is ready within three days.
The company offers one of the best customer service experiences.
Low prices for the products allows you to make a profit with ease.
Custom Product Builder

Custom Product Builder is a tool that allows you to have the 'Build Your Own Product' and product personalization features on your website with an easy-to-use interface and real-time product previews. The configurator stacks transparent PNG layers on top of another to create a complete preview of the product. And it allows for a photo realistic preview of the product in real-time.
You can use color thumbnails on your on your product customizations. Product options are listed as HEX numbers, making selection easy. And you can allow customers to upload and preview an image on your website. Or customers can add their own line of text.
And if you're a wholesaler who wants to sell to retailers or other businesses, then you can add wholesale prices to your store. Then you can offer better prices to your customers for the more products that they order in one go.
Custom Product Builder Highlights:
Live-preview of your products with photo realistic options.
Customers can add their own images and text to the product.
Offers wholesale options for your store.
Easy selection options.
Infinite Product Options

This app allows you to customize product options with unlimited variations. The customers can have numerous options on your site that can help you to sell more products. And then you can add customized pricing to your orders. For instance, you can add a charge for wrapping, rush processing and more. The app also allows for store discounts at the cart page.
The app allows you to edit your option sets and update in all the customizable products at once. There are useful tool-tips or 'Help' text to explain the options on the product pages. And you can assign a price for any option (or offer it for free). You can also set a maximum character length for any text.
For most options, you can get customers to select their choice through dropdown, swatches, checkboxes, radio buttons, file uploads and even via email and phone. There are an unlimited number of customization options that can be used on any product page. You can set conditional logic to your products that allow you to hide/show options based on the previous options entered by the customer. For instance, text color will only be displayed when customized text has been entered.
Infinite Product Options Highlights:
Use numerous different input formats to add product customizations.
Set conditional logic to products to hide/show options when other items have been added.
Can accept store discounts at the cart pages.
Charge more for certain aspects such as gift wrapping or speed processing.
Variants Options Products POD

This app allows for an infinite options for customization that can create unique, highly sellable products. There are numerous ways that you can get customers to add their customizations to your store, including Dropdown, Text Field, Image Upload , Number Field, Date Field, Color Swatches, Image Swatches and Text Swatches which make customization easy for customers and offers you a wide range of products.
There are unlimited number of options that by-pass the Shopify's 100-variant limit that is automatically imposed on shops when they sign up. Customers can also customize their designs with images from their files. The file uploading system is very robust, so it won't break your website.
While this app isn't very challenging. You can call upon the expert services of the app development team and they will do a free installation for you.
Variants Options Products POD Highlights:
Lots of different options that can help you customize products on your store.
A robust file uploading system.
Free installation service offered.
Easy to use system.
Final Word: Top 11 Shopify Custom Product Apps
Offering unique products on your site can ensure that others can't steal your business by offering the same product for a cheaper price. There are numerous Shopify custom product apps available online, including those that are linked to print-on-demand services that can help you manufacture and send out orders for your customers.
With so many Shopify custom product apps available, it can be a tough decision. So, what will your decision be?
Avi Klein
Vast experience in the online world. SEO expert, Web developer and consultant to several online companies.
Read more...
. Read more about
our approach
to reviewing themes and plugins.