Top Tips for Print on Demand Stationery Websites
Last modified: September 21, 2023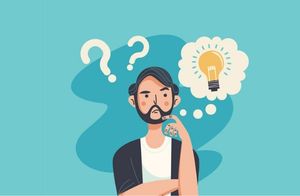 There are lots of businesses that create a website to sell print on demand stationery. And there is a good reason for this. Stationery is an excellent market to be with sales of $24 billion in just the US alone every year. With print on demand there are great ways that you can sell across the world without having to ship internationally as many printers, like Printful and Printify, have facilities across the world. We wrote an entire list of the best Shopify POD apps.
So how can you make the most from your print on demand stationery website? What are the top tips that can help you earn more revenue.
1. Create Interesting Designs
There are lots of opportunities to create excellent designs for your website. So make sure that you're creating interesting designs that will attract your audience. One thing that you should do is to create a niche like school, fantasy or branded stationery.
When you have a set style, this can be easier to market your products and you will find your audience easier.
2. Market your Products Often
You should always market your products to your audience. There are several ways that you can promote your products. For instance, you should be using social media and email marketing. Try to add abandoned cart emails to your Shopify website to help you bring back customers who have abandoned you.
3. Create Product Bundles
Another thing that you can do is to create product bundles. Product bundles are lots of products that are grouped together for the customer to buy at once. There is often a discount for the customer to benefit from when buying as a bundle. This can be a great way to get customers to commit to your website.
Sometimes it doesn't even have to be a related product. Think of a mixture of blankets and pet products for example. It works for Amazon, doesn't it?
4. Use Shopify
Shopify is one of the best eCommerce platforms for selling your products, and print on demand products online. It is easy to use. All you need is a little time. Most printers will be able to send out your orders within 48-72 hours.
5. Have a Large Catalog
One of the biggest advantages of a print on demand business is that there are no upfront costs for stock. All you pay for is what is needed to fulfill orders. And this can be a good price. You should look to collect profit margins of between 40-70% of the printing price of the products. This allows you to create good discounts for customers and earn a lot of revenue for your business.
Final Word: Top Tips for Print on Demand Stationery Websites
Are you looking to sell print on demand stationery? Then why not use Shopify to get started and build your brand using the tips above. With so much consumer spending in this market, there is a good chance that you can improve your business' revenues and profits.
Avi Klein
Vast experience in the online world. Shopify Expert, SEO expert, Web developer and consultant to several online companies. Read more about
our approach
to reviewing themes and apps.