Top Tips to Sell Print on Demand Dresses
Last modified: January 28, 2022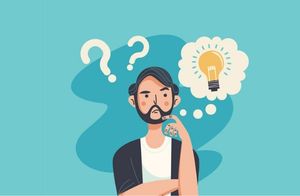 Are you looking for some of the top tips to sell print on demand dresses? There are lots of businesses that sell dresses because there are lots of demand for them. In 2023, the expected global market will be worth about $672.71 billion. Your business could be worth that.
There are lots of great options when it comes to creating your POD dresses. And you can use Printful and Printify that have specific categories for dresses that you can use. But how can you make the most of your business and ensure that you have a profitable one?
1. Use the Best Platforms
One of the first things that you should do is ensure that you are using the best platforms for your business. You can use many different platforms, but Shopify is a great option because it has numerous themes for you to design the website with, lots of apps to help you build a stronger performing website and anyone can use it, even those without any experience.
2. Connect to the Top Printers
There are numerous printers who sell POD dresses. You can use Printify and Printful as two examples with good costs, turnaround times and high-quality products. These printers also connect directly to your Shopify store.
3. Market your Products
You need to make sure that you can market your product with customers on a wide network. Social media channels like Instagram, Facebook and Pinterest are great options. There are also apps that allow you to auto-post to many different social media networks.
Another thing that you can do is to ensure that you're email marketing. Email marketing is a very powerful tool that can help you build a good revenue stream. For every $1 that you will invest in email marketing you will get back between $38 and $44.
4. Change your Products Regularly
Print on demand is one of the best methods to sell because it is so easy to renew your catalogue with few costs to you. For instance, you can change all your dresses for the season. When it is winter you can build more wintery designs and for the summer you can have bright summer dresses.
The biggest advantage with POD is that any changes to your catalogues and any discontinued products won't cost you anything, unlike with traditional eCommerce.
5. Get Reviews
Be sure that you get lots of reviews for your brand. While product reviews are important, this will only work if you keep your products around for a long time. If you plan on regularly renewing your products, which often happens in fashion, then you can lose all those reviews when you discontinue a product. Therefore, try to get reviews for your brand and not just the products.
Final Word: Top Tips to Sell Print on Demand Dresses
Are you looking to sell print on demand dresses? Then follow the five tips above to get the most out of your new business. They can help you make more of your business, earn more revenue and be more successful.
Avi Klein
Vast experience in the online world. SEO expert, Web developer and consultant to several online companies.
Read more...
. Read more about
our approach
to reviewing themes and plugins.