What are Some of the Best print on demand products?
Last modified: January 24, 2022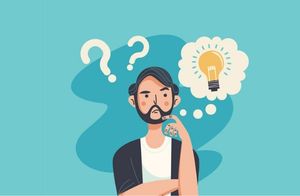 If you're starting a new business that uses print on demand, you might want to know what products you can sell. There is a wide variety of print on demand products that you can customize and sell. Here are some of the best options for you.
1. T-Shirts
One of the top options, because there is a wide variety of customization options that is available. You can add a small icon in a corner or a large, impressive design. You can also design shirts in different colors.
Similar to t-shirts you also have polo shirts and more formal shirts that can be customized. Some shirts can have large designs that include Hawaii style if you would like.
Shirts can be customized for specific times in the year, for instance, you can create Christmas designs, Easter designs and more.
2. Mugs
Mugs are a very popular item when it comes to gifts. You can create designs for occasions across the year including Father's Day, Valentine's Day and Christmas. In addition, you can also have mugs for special personal events like birthdays and anniversaries. Therefore, you can have sales across the year for some of your designs.
Mugs are also very cost-effective. And printers like Printful and Printify can create these designs for you when orders have been made within just a couple of days.
3. Journals
There are lots of options when it comes to creating a journal for your website. Print on demand journals can be very popular and you can choose specific niches for your website. Journals are also very cost-effective.
4. Canvas
Online home décor is a growing business and canvas can be unique. If you're a good photographer, you can sell your designs online with ease through a canvas. You can also add new products regularly from new photographs that you've taken.
Canvas can come in all sorts of sizes and allow you to add a touch of your own artistic style.
5. Hats
Hats can be a little harder to manage because different hats are required throughout the year. However, there are lots of options for selling hats throughout the year and you can create hundreds of designs for your website.
Hats are also very cost-effective. You can charge a lower item price and can be a good way to increase order values when customers are buying other print on demand products.
6. Socks
Print on demand socks are very popular in some ways. You can create designs for different times and celebrations throughout the year. For instance, you can create summer socks, New Year socks, Easter socks, Christmas socks as well as other occasions like birthdays.
Final Word: What are Some of the Best Print on Demand Products?
Do you want to know what some of the best print on demand products are? Above are six of the best products that you can sell through sellers like SPOD, Printify, Printful and more through your Shopify website.
Avi Klein
Vast experience in the online world. SEO expert, Web developer and consultant to several online companies.
Read more...
. Read more about
our approach
to reviewing themes and plugins.