What are the Best Rental Products on Shopify?
Last modified: December 5, 2021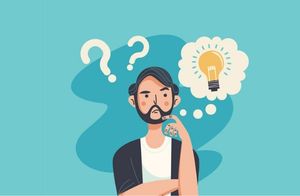 If you're looking to have a rental business but want to know what products to sell, here is a list of some of the best options. These are great options that can offer you high rewards.
Recommended: 10 Best Shopify Landing Page Apps – [2023]
#
Name
Image

Get a Free Custom Shopify Store
1

PageFly Advanced Page Builder

2

Shogun Landing Page Builder

3

GemPage Powerful Page Builder

4

Zipify Pages Builder & Editor

5

AZEXO Free Page Builder

6

Page Builder & PRO page editor

7

Pre‑launcher / Coming soon

8

Hypervisual Page Builder

9

MARKETING PAGES AND FUNNELS

10

Buildify Drag & Drop Builder

Show More
Fancy Dress
One of the top options has always been fancy dress. Many people don't like to have lots of clothes that they might wear once or twice for an event cluttering their house. A fancy dress option allows them to take their fancy dress costume to the next level without having to buy it outright and store it in their home.
For this business, you will need a lot of stock and good management. There is going to be lots of customers needed and costumes out of your warehouse at any time. However, you can base your website solely online and ship out products to your customers or have a locally based and have customers return the products to you personally when done.
Bikes
Whether you're looking for the latest e-bikes or more traditional cycling equipment, bikes are a very popular model. You can have just a few and rent them for a few hours or a couple of days at a time. Bikes can also be repaired and replaced fairly simply.
If you live in a tourist area, the business can really boom, especially around the summer when tourists will hire out your bikes for tours of the local area.
Rooms
Rooms can be a great way for you to earn a living. If you have lots of property then this can be a great idea. However, you will need to maintain your properties and this can be expensive. In addition, you will need to select your website's focus. Are you going to choose the informal consumer market for parties or going for a more corporate business option?
In addition, you will need good management to get your customers the keys.
Cars
Car leases or short term loans are very popular. If you're in a tourist area, you can build a website that offers car rental on the hour. Cars can be very good investments because they can be used for several years and then sold on so you can reclaim some of their value.
You can also have several different cars that can match different types of customers. For instance, you can have corporate, family, long road trips and more.
Tech Equipment
Another new popular lease or rental company has been IT equipment. You can rent out printers, computers, TVs and more to consumers or businesses. Prices can be done on a short term or long term basis. One of the advantages of this is that you can charge something like $20 a month for a TV and it is paid off within a couple of years. You can then sell the TV second hand and earn more money than you would do if you had sold the product with ease.
There are also different markets that you can target. For instance, you can target the corporate, customer or both markets with ease.
Final Words: What are the Best Rental Products on Shopify?
There are numerous different markets that you can enter if you want to create a rental business. Above are some of the most profitable and marketable rental products that you can use on your website. There are lots of apps that can help you, like this app here.
Avi Klein
Vast experience in the online world. SEO expert, Web developer and consultant to several online companies.
Read more...
. Read more about
our approach
to reviewing themes and plugins.