What Freelancers can Help your Shopify Store Succeed?
Last modified: September 30, 2021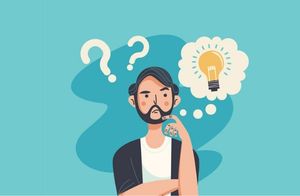 There are lots of freelancers that you can hire to help you run your Shopify store. However, with a limited budget, you have to prioritize the areas that you need help with. Here are some of the most common areas that you might need help with from a freelancer.
Copywriting
The first area is copywriting. Writing is a tiring job and one that requires skill and determination. You need to create content for all your pages as well as your blog. You should be writing about 15 blog posts per month for you to appear higher in search rankings.
Many people think that they can write really well, however, the truth is that they can't. This is why so many business owners fail when they write a piece of content that is badly written, has numerous errors in it and doesn't understand the basics of engaging the audience.
Copywriters can cost very little to very high. You can often get deals when you order in bulk. In addition, copywriters will also be able to offer you better research skills and proofreading.
Website Design
The design of your website is really important and if you have no skills, then you should hire a website designer. These can cost a lot of money, but it is often someone who can help make your website more user-friendly. The more user-friendly that your website is the more sales that you will get.
In addition, a good website designer can help you build a website that can rank well on Google that can support traffic levels to your website. They will also be able to help you when you have a problem with your website.
Marketing
Whether it is email marketing or social media, then a good freelancer can help you earn more revenue by having effective campaigns. What you're looking for is to improve on the ROI that you're getting from your campaigns. With email marketing, you should get between $38 and $44 for every $1 you spend on email marketing.
In addition, you can build social media campaigns with a freelancer that can help you grow your website's traffic. Or you can use an SEO consultant to raise your website's ranking on Google to get more customers to your website.
Customer Service
Another option is to get a customer service agent. A customer service agent can communicate with your visitors on the website, past customers and more to give them a better deal. You want to be spending more time on growing your business while this freelancer can handle the troubleshooting of the business.
Customer service freelancers can be paid on a case or by hour rate depending on what you need. They can also work remotely. There are numerous customer service freelancers that you can find on places like Upwork. Or you can use apps like this one.
Final Word: What Freelancers can Help your Shopify Store Succeed?
The freelancers that can help your Shopify store succeed can be anything from copy writing to customer service agents. Sometimes you need to go to marketplaces to find these freelancers, however, there are also freelancers that can be found through some Shopify apps. Use freelancers because they are cheaper than employing some people full-time and they are quicker to hire.
Avi Klein
Vast experience in the online world. SEO expert, Web developer and consultant to several online companies.
Read more...
. Read more about
our approach
to reviewing themes and plugins.