What Is Branded Dropshipping?
Last modified: March 19, 2023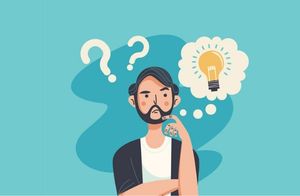 One of the new business models that have come about thanks to the internet has been dropshipping. However, so many people don't know what it is and numerous potential business owners ask constantly 'what is branded dropshipping?' So here is a quick guide to the process and what you need to get started within this exciting industry.
Recommended: 24 Best Shopify Dropshipping Apps [Sep, 2023]
#
Name
Image

Get a Free Custom Shopify Store
1

AutoDS

2

Spocket-World Wide Suppliers

3

Syncee - Global Dropshipping

4

Printful-Sell Printed and Embroidered Items

5

Sup Dropshipping

6

DSers-AliExpress Dropshipping

7

Zendrop - Dropshipping & POD

8

Dropshipman: Dropshipping & POD

9

AO - AliExpress Dropshipping by FireApps

10

Trendsi - Fashion Dropshipping

11

CJdropshipping

12

DropCommerce

13

Modalyst-Sell Brand Name Products

14

Ali Orders-Fulfill Orders Easily

15

Blanka - Private Label Beauty

16

Dropified-Automate Your Dropshipping Business

17

ProductPro

18

Spreadr App

19

Importify

20

Inventory Source

21

Roxie

22

Fulfillbot: Dropshipping Agent

23

KakaClo

24

Oberlo-Get the Best Produtcts for Your Site

Show More
What is Dropshipping?
Dropshipping is the name given to a particular business model where there are three parties. The first is the customer, they're looking to buy products just like any other customer. They will visit the seller's website. The seller is someone, like you, who has created a website and listed products on there.
The seller has a brand, logo and their own identity. What the seller doesn't have is any of the items that they're listing on their website in stock. Every item that they have on the website is stored at a merchant's depot or warehouse (or manufactured on an as-needed basis).
When the customer makes a purchase they pay the seller. The seller then contacts the merchant and tells them where the order is to going and what products have been ordered. The merchant then packs and sends the orders and bills the seller for the price of the goods and the delivery. The order is sent out using the branding of the seller and not the merchant.
The difference in the price of what the merchant charges the seller and what the customer pays the seller is the seller's profit. The customer is completely unaware of the merchant.
Why is Dropshipping Good?
Dropshipping has become a very flexible business model because it has several great benefits that aren't normally found in eCommerce websites. The first is costs. You can start a dropshipping business with very little money. All you need is a website and this can be done on Shopify using free themes and free apps so all you're paying for is a domain and hosting to start with.
Another benefit is flexibility. Because there is no stock, when products aren't selling or there are too many complaints about the product, the seller has the option of removing it from the product immediately and replacing it. There is no worry about wasted stock or getting rid of bad products.
A final benefit is that the seller can save time fulfilling orders and concentrate on marketing their brand. This can help them grow traffic for the website and build a better revenue stream.
Final Word: What Is Branded Dropshipping?
What is branded dropshipping? This is a simple eCommerce model that has numerous benefits for everyone. It has the potential for those wanting to start their own business to get going with limited financial investment and improved chances to earn profit quickly and without problems.
Avi Klein
Vast experience in the online world. SEO expert, Web developer and consultant to several online companies.
Read more...
. Read more about
our approach
to reviewing themes and plugins.