What Is CBD Dropshipping?
Last modified: March 19, 2023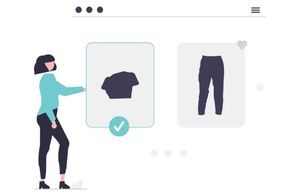 Are you looking at getting into selling CBD? Do you want to know what is CDB dropshipping? In this article, we are looking to provide you with all the information on CBD dropshipping.
Recommended: 15 Best Shopify Dropshipping Themes [Sep, 2023]
#
Name
Image

Get a Free Custom Shopify Store
1

Universe

2

Booster

3

Palo Alto

4

Korando

5

Kala

6

Vendy

7

Multifly

8

TeePerfect

9

Gecko

10

Dropshipping

11

Sonata

12

Simple

13

Supply

14

DropShip

15

Shoptimized

Show More
What is CBD Dropshipping?
CBD dropshipping on Shopify is the process of selling CBD products to customers through the use of a third party shipper and supplier. The system works that a customer will buy the product from the website, which is yours, you then contact a supplier of the CBD product who will ship the product directly to the customer.
The payment from the customer is made to you. You pay the CBD supplier for the product and the shipping. The difference between the price paid to you and the price paid to the supplier is your profit margin.
How to Ensure a Profit with CBD Dropshipping
To make a profit on a business venture dropshipping CBD you have to make sure that you have prices that cover the costs of not just supplying the product, but other aspects of the business. This can be one of the hardest parts of the business.
You have to guess or push for certain sales, for instance, to make sure that you're covering other costs of the business. For instance, if you sell your products at $10 each and the supplier charges you $8 each (including shipping), then to meet the costs for the basic Shopify plan, you need to sell at least 15 products a month to break even.
And that doesn't include elements such as app subscriptions, transaction fees, insurance, or having any profit for living.
Therefore, you have to make sure that you have a reasonable profit margin.
Some experts suggest that you have a profit margin that is about 40% to 70% of the price of the product. So if you're being charged $10 for the product from the supplier, you should charge somewhere between $14 and $17 for the product.
Is CBD Dropshipping Legal?
There are concerns that CBD dropshipping might not be legal. This is very dependent on the location where it is sold. For instance, CBD is legal in all parts of the UK and most of Europe. While, at a federal level, CBD is legal across the US, the laws on its sale and distribution are different. So check with local laws to ensure that you are within the law.
Other countries, like those in the Middle East, might also have differing laws.
Luckily, some apps can help you prevent selling to those who are under 18 (age restriction apps) and those in certain locations.
If you are in doubt about the legal aspects of selling within an area, it is best not to sell your product there or seek professional business legal advice.
Final Word: What Is CBD Dropshipping?
What is CBD dropshipping? CBD dropshipping is the sale of CBD products where they are stored and dispatched by a third-party direct to the customer. Numerous benefits to this can help sellers become more profitable and help suppliers reach a larger audience.
Avi Klein
Vast experience in the online world. SEO expert, Web developer and consultant to several online companies.
Read more...
. Read more about
our approach
to reviewing themes and plugins.