What is Drop on Demand Printing?
Last modified: September 20, 2023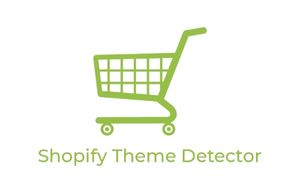 There are many new terms to learn when you are starting a new business. If you're new to print on demand business you might have come across the term, drop on demand printing. What does this term mean and how can it be beneficial to your business?
Starting a new online business can feel like learning a new language. There's one word you might have heard that sounds a bit tricky: "drop on demand printing." Don't worry, though. It's just a fancy way of saying "making and shipping stuff only when customers ask for it."
If you're selling things like t-shirts or mugs with your own cool designs, knowing about drop on demand printing can help a lot. It means you don't have to keep lots of stuff in stock, which can be expensive and tricky to manage.
Also, if your customers suddenly love a new design, you can start selling it right away. It's like having a superpower that helps you make your customers happy, and earn more money, too.
In the next parts, we'll tell you more about how drop on demand printing works. We promise to keep it simple and fun. Understanding this can help you make your business better, and turn you from a newbie into a super-smart online seller.
Recommended: 14 Best Shopify Print On Demand (POD) Apps – [2023]
#
Name
Image

Get a Free Custom Shopify Store
1

Printful

2

Printify

3

SPOD

4

CustomCat

5

teelaunch

6

JetPrint

7

AOP+ Easy Print on Demand

8

T-Pop

9

Two Fifteen

10

WC Fulfillment

11

Factory4me

12

Pixels

13

Riverr

14

Print Partners

Show More
What is Drop on Demand Printing?
When you are running a print on demand business, as the name suggests, the creation of your product is only done when an order is made. This has the benefit that neither the printer nor you has any inventory stored that might be damaged or faded. There is also a smaller chance that there is a financial waste should a product just not sell.
When a product is bought, however, the printer will automatically collect the base product and then create the design, fulfill the order by sending it to the customer and charge you for the cost.
Therefore, print on demand has some of the same features and benefits as dropshipping.
This is very lucrative for many reasons. However, it is also the reason why some terms get confused. Some people think that drop on demand printing refers to the dropshipping process of the whole element. This is not the case.
Drop on demand printing is the printing process that is used to create the product. Many printers will use drop on demand as a way to add color to products by dropping the ink onto the product when it is necessary. Drops are only added when and where needed.
The Benefits of Drop on Demand Printing
There are several benefits to drop on demand printing. For one, it is a much more versatile and robust way of printing products within the industry. It allows for fewer mistakes to be made that might get a product rejected during quality control or when the customer receives the product.
In addition, it allows for less wastage allowing for printers to reduce the impact they're having on the environment. In the past few years this has become an important factor when it comes to shopping behaviors for customers and so drop on demand has become almost essential to allow printers, and you, to have a more eco-friendly operation.
Drop on demand also saves on costs. Because there is less wastage, less resources (ink) and time is being used to produce the same products, brands can expect their costs to be cut. This can be a vital reason why businesses are now becoming more profitable.
* Check out our tips on selling Denim Jeans using POD
Do Printers use Drop on Demand Printing?
There are many printers, like Printful and Printify that use drop on demand printing as a way to create the products that are ordered from them. It is a way for them to cut costs and meet the eco-friendly targets that they've set themselves.
You can check out an entire roundup of similar POD apps here.
Final Word: What is Drop on Demand Printing?
Drop on demand printing is not related to dropshipping or the process in which products are orders and shipped to customers. Instead, it refers to the method to which products are created in a more cost-effective way that allows for a smaller impact on the environment.
Avi Klein
Vast experience in the online world. SEO expert, Web developer and consultant to several online companies.
Read more...
. Read more about
our approach
to reviewing themes and plugins.