What Is ePacket Shipping?
Last modified: October 22, 2023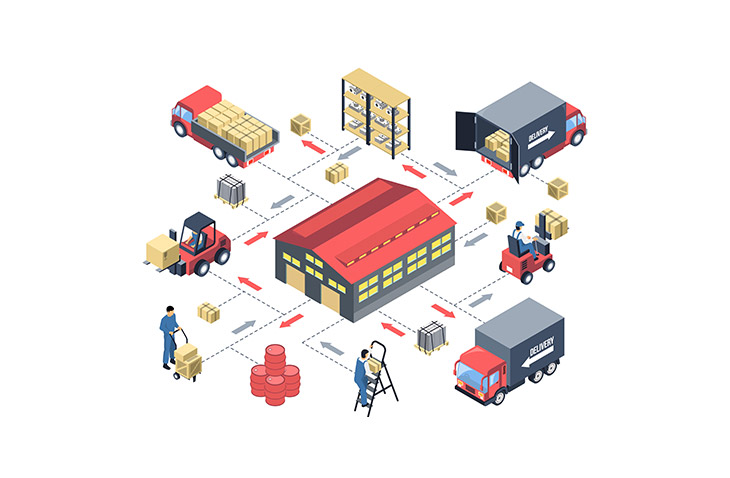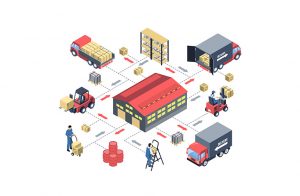 The world is increasingly becoming more digital. Customers are looking more online for products and services and businesses are moving their stores online. This is having several impacts on businesses across the world but one is that many customers are now buying products that are being shipped from outside their country of residence.
This has created a need for international shippers. However, customers also want the best price for delivery. Therefore, there have been some new shipping companies coming to the forefront to fill this gap in the market.
One country that is offering a lot of products across the world is China. This is because product development and manufacturing is very cheap there. And a company that is offering quality delivery of products from this area and Hong Kong is ePacket.
In this article, we will be looking at ePacket. What it is, what it can offer you, and the best tactics.

Key Takeaways
1
ePacket is a fast, affordable shipping option for light, small products from China and Hong Kong.
2
ePacket delivery includes tracking and delivery confirmation, improving the online shopping experience for customers.
3
ePacket shipping is now available to over 35 countries, making international shopping more accessible and affordable.
Recommended: 24 Best Shopify Dropshipping Apps [Dec, 2023]
#
Name
Image

Get a Free Custom Shopify Store
1

AutoDS

2

Spocket-World Wide Suppliers

3

Syncee - Global Dropshipping

4

Printful-Sell Printed and Embroidered Items

5

Sup Dropshipping

6

DSers-AliExpress Dropshipping

7

Zendrop - Dropshipping & POD

8

Dropshipman: Dropshipping & POD

9

AO - AliExpress Dropshipping by FireApps

10

Trendsi - Fashion Dropshipping

11

CJdropshipping

12

DropCommerce

13

Modalyst-Sell Brand Name Products

14

Ali Orders-Fulfill Orders Easily

15

Blanka - Private Label Beauty

16

Dropified-Automate Your Dropshipping Business

17

ProductPro

18

Spreadr App

19

Importify

20

Inventory Source

21

Roxie

22

Fulfillbot: Dropshipping Agent

23

KakaClo

24

Oberlo-Get the Best Produtcts for Your Site

Show More
What Is ePacket Shipping?
ePacket is a shipping option offered by 3PLs (third-party logistics) from China and Hong Kong. It gives sellers the chance to offer customers fast and affordable shipping options for light and small products.
The service dates from 2011 when the United States Postal Service (USPS) announced that they had an agreement with Hong Kong Post and eBay China. This allowed packages from China and Hong Kong to benefit from USPS First Class Mail Service in addition to a delivery confirmation service.
This service was designed by USPS in order to make it easier for consumers to buy products via eCommerce stores as well as more affordable. It had an additional benefit of creating more revenue streams for US small business owners as they are able to expand operations and benefit from dropshipping (what is dropshipping?).
This was a direct competitor to China EMS. This was an affordable and reasonable option to ship products from the area before. However, the service wasn't quick. It could take more than a month for customers to receive their purchases.
There were other shipping options, but for smaller products, these were often expensive to warrant the cost.
Since their initial shipping to the United States, ePacket has expanded its reach to include another 35 countries which would benefit significantly from this. These countries include some of the leading and economically powerful countries/territories in the world including the EU, Australia, Canada, etc.
How Does ePacket Tracking Work?
One of the biggest benefits of ePacket for the customer is that it offers end-to-end tracking for no extra cost. This allows them to monitor the progress of their order from official websites like EMS, USPS or China Post. The service also offers a free return when packages are undeliverable, which means merchants don't have problems when they have to refund customers that never got their purchase.
What Are The Requirements For A Business To Use ePacket?
You can see ePacket as a shipping option by lots of merchants based in China on marketplaces like eBay, AliExpress and Oberlo. However, any merchant can use ePacket as a shipping option if the package meets the specifications of the ePacket delivery.
The restrictions are based on the size and weight of the package. Any package cannot be longer than 24" and the total length, height and thickness of any package should not be longer than 36".
The weight of the package should not exceed 4.4 lbs either. The delivery system also cannot accept packages that exceed more than $400 in value. However, if your package does exceed any of these requirements, then it is probably highly valuable and you should send the package through other international shipping options to take advantage of their free insurance schemes.
One final requirement is that any package must be shipped from China or Hong Kong. And its destination must be to one of the eligible destinations.
How Long Does ePacket Take To Deliver Products?
There is a lot of variance in how long it takes for a packet to be dispatched and arrive at a destination. There are many factors that contribute to the delivery time. For instance, the size of the package, customs, holidays and other things can contribute to delivery times.
The average time for a package to reach the United States is about 10-20 days. This is a typical length of time and while some countries can see similar delivery times, others countries can see delivery times which are slightly longer.
About half of the time the package is in the fulfillment phase, the package is traveling to the destination. The rest of the time, the package is being routed to the correct facilities.
With the tracking functionality of the ePacket solution, customers can be given peace of mind and reassurance that their package will arrive. This can be an important part of the user's experience. But you should also warn customers before they make an order about the expected delivery times.
Tracking Your ePacket Delivery
There are numerous ways to track an ePacket delivery.
The easiest, and the most official way, is to depend on the official websites. This does depend on where your shipment is in the journey to the customer. When it is still in China, you can use EMS. If your package is in the USA, you should track your package via USPS.
However, there are other options if you would like to avoid using different tracking services depending on what position within the journey the package is in.
One option is to use the AfterShip Shopify app. AfterShip is used by more than 30,000 Shopify sellers and offers branding tracking for companies. You can start with a free plan that allows you to offer a better experience for customers during the fulfillment stages.
Because the tracking elements can be branded, you can build a strong reputation with your customers and this can be more reliable. The biggest advantage of using AfterShip or another similar app, is that they can integrate with hundreds of carriers. Therefore, you can keep track of all your orders in one place.
There are lots of other options available to you as well.
If products are bought via websites like AliExpress, you can often find the current status of the delivery within the Order Details. However, this is not always guaranteed.
How Do You Know If A Shipment Is An ePacket Delivery?
One of the ways that it can get confusing is if a package is available through the ePacket system. If you are placing orders through AliExpress, you should be able to see whether orders are going to be sent via ePacket. You just need to look under 'Orders' and click on 'View Detail'. The method of shipping should be listed under the International Shipping Company, this should say 'ePacket'. You should also be provided with a tracking number.
If you've ordered from another site, you need to look at the tracking number. Packages sent via ePacket normally have a tracking number that starts with L. If there is no tracking number, the chances are that the shipping was not done via ePacket.
What About Customs/Duties/Taxes?
If you're sending packages through international boundaries you have to be prepared to accept some customs, duties or taxes. Even with ePacket these will apply. The customer will be expected to pay for these when the delivery is made. However, some, depending on local laws, will have to be paid earlier than on delivery. It is best to check laws before offering delivery to some territories.
To help you, you can ask the merchant shipping the item. They should be experienced enough to know whether an item will need to have any duties or taxes paid on arrival. If they don't know, they don't have any experience and you should query whether or not they are the right partner to work with. This is mostly because their product isn't popular enough to sell, rather than their actual experience level.
You can also speak to your local business networks. Some people in these groups might have experience importing from China and be able to help you. Participating in a networking group can be inexpensive and yield high revenues for your business or brand awareness.
Top Tips For Using ePacket
1. Be Transparent With Customers
Some customers don't always worry about the time it takes for their orders to reach them. They are happy to wait in most cases as long as the product will arrive in a good condition and they're given ample warning of the lead times for delivery.
To do this, it might be best for you to have a few test deliveries and do a check on how long it takes each one. Use these as a guidelines. This won't work if you are selling to numerous countries. Another option is to ask the merchant if they know how long it roughly takes to deliver to other countries.
On your website, be clear in several places of the delivery estimates. This can be on the product page, cart pages and checkout pages. You might also want to include delivery times in an FAQ section on your website.
You also might want to explain what ePacket is to your customers.
2. Give Customers Tracking Information
While customers don't often mind the length of time it can take for products to get to them, they do want to see some progress. Therefore, it is best to offer them a way to track their orders. With ePacket there are several options for this. The easiest is to use the tracking services provided. However, that can sometimes mean two or three tracking services are used during delivery.
It might be best to integrate your website with other tracking apps. These apps can be used to offer customers an easy way to find out where their package is and how long it will take to get to them.
3. Know Who Your Customers Are
It is important that you know who your customers are. There are some customers who will want their orders fast. These customers are not going to be the best ones if you're shipping from China and Hong Kong using ePacket. These are the customers that you want at other websites which can offer faster delivery times (maybe another one of your websites).
Your customers are those that want a good price and are willing to wait a while to receive their products. You need to market on these points and ensure that you're setting the right expectations for them. You might also be looking at customers who want a product that is hard to find in the area for a good price or want a high quantity of products and therefore want a special price for that amount.
You're also not looking for the customer who wants to shop locally. These people won't be happy that products are delivered from another country. They're also probably looking for quicker delivery.
Find out about your customers and then market to them centered on the benefits you can offer them, while keeping focus on what you can't offer them.
4. Plan Marketing For Events Early
As a result of the lead times for delivery, you will need to start marketing your products early. For instance, Valentine's Day marketing will need to be done Late December/early January and last orders taken before the 24th January at the latest. Otherwise you might end up disappointing customers and have numerous customers return their orders.
Therefore, always plan your special offers and event marketing to ensure that customers can receive their orders with plenty of time to spare.
5. Market To Customers Who Have Been Satisfied
Another important area for your business is keeping revenues coming in. It is far cheaper and much more lucrative to attract old customers back than it is to win over new customers. Therefore, learn to build an email list and then start to market to customers who've bought from you before.
These customers will have expectations based on their previous shopping experience. Therefore, there will be less resistance to buy from you.
6. Check All Merchants
If you're using AliExpress or Oberlo as part of your business, be sure that you can trust the merchants who are manufacturing and dispatching products for you. The merchants are going to be the ones who are going to make or break your business. If they have good ratings on these sites with lots of sales, you can be sure that they'll serve your business well.
However, if they have lots of bad ratings and other sellers are avoiding them, then it is likely they can't be trusted with your customers. Therefore, you might want to stay away from these merchants.
You should also build up a relationship with these merchants. Speak to them before putting their products on your website and get them to know you. They might be able to give you more information about the product, other testimonials/reviews not listed on the site and more.
Understanding ePacket Shipping
Efficiency and Affordability
ePacket shipping has become a cornerstone for global e-commerce, bridging the gap between consumers and online stores based in China and Hong Kong. It's a service designed to enhance the efficiency and affordability of international shipping.
With its inception in 2011, ePacket has enabled merchants, especially those utilizing platforms like AliExpress, to offer fast and cost-effective shipping for lightweight packages.
Requirements and Eligibility
The service is not without its specifications. Packages shipped via ePacket must adhere to certain requirements. The maximum length allowed is 24 inches, and the total length, height, and thickness should not exceed 36 inches.
Additionally, the package's weight must be under 4.4 pounds, and the merchandise value should not surpass $400. These criteria ensure that ePacket remains a viable option for small, lightweight parcels.
Tracking and Delivery
One of the pivotal features of ePacket is the inclusion of tracking and delivery confirmation. Customers can monitor their packages in real time, enhancing the overall shopping experience.
The tracking feature is not just a luxury but a necessity in today's fast-paced e-commerce landscape, offering buyers peace of mind and reducing inquiries about package whereabouts for sellers.
Global Reach of ePacket
Supported Countries
As of the latest update, ePacket delivers to 44 countries globally, including major markets like the United States, United Kingdom, Canada, and Australia.
This extensive reach has positioned ePacket as a preferred shipping option for both merchants and buyers alike, facilitating international commerce and the global expansion of online stores.
Delivery Timeframes
While the delivery times can vary, ePacket generally ensures that packages reach US destinations within seven to 20 days from the shipment date.
The efficiency of ePacket, coupled with its tracking feature, provides a level of consistency and reliability that stands out among other economical shipping options originating from China and Hong Kong.
Customs and Duties
ePacket shipments undergo traditional customs clearances, and customers may be required to pay applicable duties and taxes. It's essential for buyers to be aware of their country's customs laws and for merchants to provide clarity on potential additional costs to avoid surprises and ensure a smooth delivery process.
Conclusion: What Is ePacket Shipping?
The service developed by the USPS, ePacket, is a great way for dropshippers to get products to customers from manufacturers in China and Hong Kong. It offers more affordable shipping routes for all and is trusted by thousands in the industry the world over. Being able to deliver to a wide range of companies, ePacket shows promise in helping small business owners to be competitive in a global market.
However, ePacket does have its flaws, such as slow delivery times. Therefore, dropshippers need to sell the benefits of the product and their services to overcome this. Not all customers will like the slow speed of delivery. But many will not mind and it is these customers that dropshippers will need to market to.
So, if you're looking to use ePacket for your brand in the future, think carefully about how you can use it, and always remember to explain what ePacket is to your customers.
Keep on reading about Dropshipping on Shopify. For example How To Sell On Amazon Using Shopify and How to dropship on Shopify?. Both part of our Shopify Dropshipping Apps and Shopify Dropshipping Themes lists. You can read more about Dropshipping on Shopify with our ultimate Dropshipping on Shopify guide.
FAQs
Is insurance available for ePacket shipments, and who is liable for lost or damaged goods during transit?

Insurance for ePacket shipments can be available, offering protection against loss or damage during transit. The liability often rests with the shipping service until the package is delivered, ensuring customer confidence.

What are the maximum size and weight limits for packages shipped via ePacket?

ePacket has specific size and weight limits to ensure the efficiency and affordability of the shipping service. Customers and sellers should be aware of these limits to avoid complications during the shipping process.

How accurate is ePacket's tracking information, and how often is it updated to reflect the current status of the shipment?

ePacket's tracking information is generally accurate and updated regularly to reflect the current status of the shipment. Customers can rely on this information to stay informed about their package's location and delivery status.
Avi Klein
Vast experience in the online world. Shopify Expert, SEO expert, Web developer and consultant to several online companies. Read more about
our approach
to reviewing themes and apps.