What Is Non Passive Income?
Last modified: April 9, 2022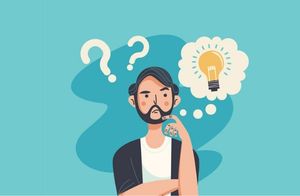 Many people working for the first time in business might come across the idea of passive and non passive income. However, what is non passive income and what is passive income? In this article, we look at the difference between these two different types of income and what the advantages are.
What is Non-Passive Income?
Non passive income is revenue that is generated by a business where they agree to provide a service/product to the customer that they have to do something with. Most businesses tend to operate with non passive income and very few tend to have passive income.
For instance, most service businesses like accountants, hairstylists, decorators, etc. can be considered to be non passive income businesses.
So can those that are selling products traditionally like sportswear, clothing, toys, etc. As long as there is stock within the business or the employees/owners of the business have to do a considerable amount of work to fulfil the order, then the order is non passive income.
What is Passive Income?
Passive income is when the business produces a product/service/feature that earns revenue without any significant effort of the seller to fulfil the order. There are numerous examples of passive income such as selling ebooks, dropshipping and affiliate marketing.
That doesn't mean that the seller doesn't do any work. There is a lot of work to be done in the marketing and maintenance of the business. However, after a sale is made, there is little interaction between the buyer and the seller.
What Income Strategy is Best?
While many would argue that one strategy of income is better than another, the truth is that there is no solid answer. For example, passive income has its advantages, but there is little room to interact with the customer and this can have a detrimental impact on the success of customer retention.
However, passive income can be much more rewarding with fewer hours worked for higher levels of income.
There there are problems/advantages of the different business models. For example, those who are dropshipping or affiliate marketing may have quality control issues. In contrast, those that are selling products traditionally might have supply issues.
What is generally accepted as the best practice is a mixture of both passive and non passive income. This allows you to build a stronger business model that can often mean that no matter the current economic problems within a business, there is always going to be some form of revenue being generated.
Final Word: What Is Non Passive Income?
What is non passive income? It is revenue generated with the seller has to perform a significant amount of work to fulfil the order. There are advantages of using non passive income models alongside passive income to ensure that there is always good business opportunities within the business. Shopify is great platform for both passive and non passive income.
Avi Klein
Vast experience in the online world. SEO expert, Web developer and consultant to several online companies.
Read more...
. Read more about
our approach
to reviewing themes and plugins.