What Is Shopify Dropshipping?
Last modified: March 19, 2023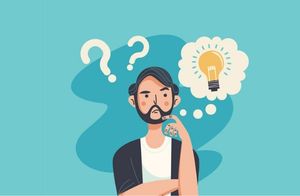 Recommended: 24 Best Shopify Dropshipping Apps [Sep, 2023]
#
Name
Image

Get a Free Custom Shopify Store
1

AutoDS

2

Spocket-World Wide Suppliers

3

Syncee - Global Dropshipping

4

Printful-Sell Printed and Embroidered Items

5

Sup Dropshipping

6

DSers-AliExpress Dropshipping

7

Zendrop - Dropshipping & POD

8

Dropshipman: Dropshipping & POD

9

AO - AliExpress Dropshipping by FireApps

10

Trendsi - Fashion Dropshipping

11

CJdropshipping

12

DropCommerce

13

Modalyst-Sell Brand Name Products

14

Ali Orders-Fulfill Orders Easily

15

Blanka - Private Label Beauty

16

Dropified-Automate Your Dropshipping Business

17

ProductPro

18

Spreadr App

19

Importify

20

Inventory Source

21

Roxie

22

Fulfillbot: Dropshipping Agent

23

KakaClo

24

Oberlo-Get the Best Produtcts for Your Site

Show More
What Is Dropshipping?
Dropshipping is the process where you advertise and sell a product on a site that is shipped by a third party, usually the manufacturer, but sometimes a wholesaler. The price paid for the product by the customer is then split between the website owners and the shipper.
How Is Dropshipping Different From Affiliate Marketing?
Dropshipping and affiliate marketing have some similar aspects: such as selling a product the vendor has no physical contact with. However, dropshipping has the product being sold under the brand of the vendor, not the person shipping the product. And the sale takes place on the vendor's website, not on the shippers. Therefore, the vendor, and not the shipper, is responsible for all customer issues.
For affiliate marketing, the process is that the customer would see a product on the website and then head over to the shippers site to buy the product. While this can be lucrative, it can also be a problem within the conversion game. And in this scenario, the shipper, not the vendor, is responsible for the sale and any customer issues.
What Is Shopify Dropshipping?
Shopify Dropshipping is no different than any other dropshipping, other than it takes place on Shopify. There are several apps that make it much easier on the platform. For instance, there are apps that can take reviews from sites from wholesalers or the dropshipper. This helps to build trust on your site and can help improve conversions.
In addition, there are ways for you to search for products, like using Oberlo. This can save you countless hours. Plus you can upload the products directly from the dropshippers to your website. This can reduce the amount of time it takes to build your website.
How Many Products Can You Sell Via Shopify Dropshipping?
Technically, you can sell as many products as you like on Shopify dropshipping. The problem is that the more products you offer the harder it is for your customers to find the products that they want.
For instance, it is easier for a customer to make a choice between three products than it is for them to make a decision between 20 or 30 products. This can cause decision fatigue which will lower revenues on your store.
The beautiful aspect of dropshipping is, however, that you can trial products without any financial investment. So, you can pick three products, see which ones sell and ditch the ones that don't. Then choose another product to replace it.
In the end, you should get a lot of great products that can earn you a lot of revenue without you needing to think about shipping at all.
Final Word: What Is Shopify Dropshipping?
Dropshipping is a simple, inexpensive and rewarding business model. And it couldn't be easier than it is with Shopify. So, if you're looking to earn money with Shopify, consider dropshipping in the future.
Avi Klein
Vast experience in the online world. SEO expert, Web developer and consultant to several online companies.
Read more...
. Read more about
our approach
to reviewing themes and plugins.