What is Shopify Print on Demand?
Last modified: September 21, 2023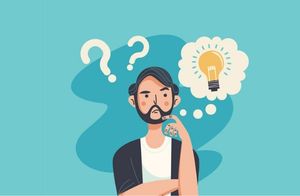 Are you looking for a new way to earn revenue on your website in a way that doesn't increase the costs of having to buy in more stock and store it? Then you might want to look at Shopify print on demand. In this article, we look at what Print on Demand (POD) is and the advantages/disadvantages of it.
Recommended: 14 Best Shopify Print On Demand (POD) Apps – [2023]
#
Name
Image

Get a Free Custom Shopify Store
1

Printful

2

Printify

3

SPOD

4

CustomCat

5

teelaunch

6

JetPrint

7

AOP+ Easy Print on Demand

8

T-Pop

9

Two Fifteen

10

WC Fulfillment

11

Factory4me

12

Pixels

13

Riverr

14

Print Partners

Show More
What is Shopify Print on Demand?
Print-on-demand, otherwise known as POD, is a type of product that allows for a company to sell products that are made as requested. There are numerous items that are often sold as POD such as customized products, certain books and even some clothes.
Those who are often selling print on demand are often those who expect to have lower levels of sales on their website. For instance, sometimes influencers who have a YouTube channel or a podcast can sometimes expect to have merchandise that they will have print on demand products that they sell on their website.
You can combine POD with Shopify print on demand where the process is held within the Shopify platform.
What do you Need for Shopify Print on Demand?
For Shopify Print on Demand you need to make sure that you have the right resources. The first thing you need is a Shopify website with a good theme. There are lots of themes that are perfect for print on demand like those found here.
In addition, you need to have access to a POD service. There are numerous ones available with the best ones being Printful and Printify. With these can you produce numerous products such as customized clothing, mugs, gifts and more. And you can take the same basic item, such as a t-shirt and then create several different designs that can be printed as necessary.
Advantages of Shopify Print on Demand
There are numerous advantages of Shopify Print on Demand. The first is that you can build a successful business on Shopify with lots of features, apps and more that can help you sell more. For instance, you can add email marketing features, popups, gamification and more. This can help you increase conversions and grow your business with ease.
In addition, you can benefit from not having to store products. All the base products and the facilities to create the products are with the printer. They deal with the shipping and the produce the products as you. Therefore, you can save money and even run your business from home.
Another advantage is it saves you time. You don't need to fulfil the order; therefore you can spend more time marketing your brand.
Costs of Shopify POD
There are numerous costs to Shopify POD. One of the first is that for the website. Another cost is for the app, theme and other elements you need to build the website. Finally, you are looking at the cost of the products. Luckily, the costs for the products is only incurred when you have an order.
Avi Klein
Vast experience in the online world. SEO expert, Web developer and consultant to several online companies.
Read more...
. Read more about
our approach
to reviewing themes and plugins.