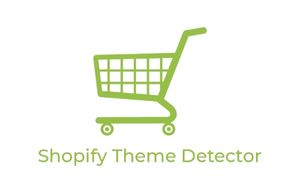 What is the Demand for Print on Demand Basketball Jersey Products?
Last modified: March 21, 2022
If you're thinking about selling at least one print on demand basketball jersey, then you might want to think about how much demand there is for the product. In this article, we look at what the demand is and how you can improve your chance of sales.
What is the Demand?
Every month in the US there are 28,000 searches for 'basketball jersey'. There is also very little competition from an SEO point of view. Therefore, using an SEO app like SEO Booster as well as using the right keywords could be a good opportunity for ranking high.
At the same time, there are other keyword opportunities that show that demand is pretty high for basketball jerseys. For instance, there are more than 1,300 searches a month for custom basketball jersey on Google and there are 2,800 searches a month for basketball jersey dress.
So demand is really high for this clothing item.
How to Improve Sales for Print on Demand Basketball Jersey Products
There are numerous ways that you can improve the sales for print on demand basketball jersey products. Here are some of the top tips for your brand.
SEO
The main option you've got is to rank high on Google and other search engines. This is really important because Google should account for 70% of your traffic. Luckily, with the right keywords you can get lots of traffic and with little to no competition.
Be sure that you're also optimizing your website for speed. This will not only help you to improve conversions on the website, but it can help you rank higher.
Email Marketing
About 80% of those who add an item to the cart will abandon that cart. This can be a lot of lost revenue. Therefore, you will want to use the Shopify inbuilt abandoned cart feature, or a third party app, to reach out to those people and ensure that you are reclaiming lost sales.
Abandoned cart emails should be done in threes. One should be sent one hour after a cart has been abandoned. Another, 24 hours after being abandoned and a third about 72 hours after the cart has been abandoned.
Lots of Products
Be sure that you're using a printer, like SPOD, that can help you have lots of products and designs on your website. The more products you have, the more sales you're likely to have because customers are more likely to find what they like.
With print on demand, this isn't so much of a financial drain because you don't have to worry about costs. You only pay for the products when a customer has made an order. Therefore, you can test designs out with little to no financial risk for your business.
Final Word: What is the Demand for Print on Demand Basketball Jersey Products?
If you're looking to sell print on demand basketball jersey products on your website, then you need to ensure that there is the demand there and that you're making it easier to sell. Above are three tips that can help you get started on your Shopify website.
Offers & Promos