What to do when an Employee Leaves your Shopify Business
Last modified: December 5, 2021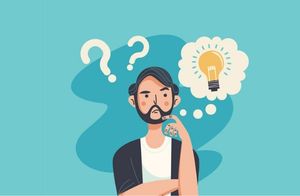 As you grow you might discover that you need to hire new staff for your Shopify business. There are different types of staff that you can hire for your business. The first is the traditional staff member that is paid a salary. They can be part-time or full-time depending on your needs. The next is a contract staff member, this is when you have staff who are employed for short periods of time that are specified. This is great for seasonal businesses.
Another option is to have freelancers. Blog writers, website designers, marketers and accountants can be hired on this basis.
When you hire, there is going to be some employee churn. Research has found that about 50% of all staff will leave within the first 18 months of employment. Some sectors and businesses can experience a much higher level of staff turnover.
So what should happen on your Shopify website when a staff member leaves? Unfortunately, it isn't as simple as sending them their final paycheck.
Recommended: What are the 10 Best Shopify Accounting Apps? – [2023]
#
Name
Image

Get a Free Custom Shopify Store
1

Xero Bridge

2

German Accounting Integration

3

QuickBooks Bridge

4

QuickBooks Desktop Sync

5

A2X for QuickBooks and Xero

6

Xero Integration by Bold

7

QuickBooks Online by OneSaas

8

QuickBooks Online/Xero Sync

9

FreshBooks

10

Accountify: Real Time Profit

11

Accountingexport Pro

12

Sage Accounting EMEAA

Show More
Step 1 – Change their Personal Passwords
The first thing you should do is to change all the passwords that the user had for the Shopify website. Their email should be deactivated with a forwarding email setup that will redirect all their email to another address. This allows you to monitor communications that are being sent to them and look out for important information.
If you gave them their staff account on your Shopify website, this should also be deactivated quickly. There are numerous cases of former employees using their old credentials to access a former employer's website and collecting information off it for new employers or criminal activities.
A breach in your security like this can be very painful and really harm your organization. So be sure that you don't leave this to chance.
Even if the employee doesn't have any bad intentions towards you, they might get their details stolen by criminals who use their old account to gain access.
Step 2 – General Passwords
Now you might need to change any passwords that might have been compromised while the employee was working with you. For instance, if you gave them access to the main website credentials, or yours, while they were employed.
Again, this is for the same reason. However, this is more important. If they have the credentials for anyone else, then they are more likely to have written them down, and so are easier to steal for someone else. Also, it can implicate anyone else in any malicious activities that do take part.
That is why it is important to have a digital policy for your website that states staff members shouldn't share passwords. Be sure to tell all staff members to make changes to their passwords as well.
Step 3 – Remove from Website
If you have a staff area, be sure that you remove them from your website. This will stop people from being confused when they try to speak to someone from your website that no longer works for you.
Final Word: What to do when an Employee Leaves your Shopify Business
When you grow your Shopify business, hiring someone is probably a logical step. And that means you will also experience staff turnover. Luckily, you can use the steps above to help you manage staff leaving while keeping your website safe. You can also use a staff management app for your Shopify store, like this one here, to help you.
Avi Klein
Vast experience in the online world. SEO expert, Web developer and consultant to several online companies.
Read more...
. Read more about
our approach
to reviewing themes and plugins.