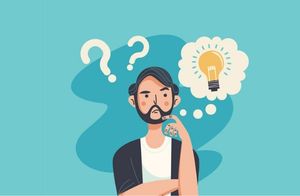 What You Need to Start Dropshipping
Last modified: January 8, 2022
Dropshipping is a really good business model that allows you to build a revenue stream that can be more passive than other eCommerce models but at the same time be highly profitable. One of the great things about dropshipping is that you can start your business with very little financial investment, you only pay for stock when you need to send some to a customer. But there are still items that you need to dropship, so here is a list of what you need to start dropshipping.
A Device
The first thing that you need to do is you need to have access to a device. There are numerous devices that you can use to create your website. For instance, you can use a desktop, laptop or you can even use a mobile device or tablet. However, there are only certain platforms that allow this, with Shopify being one of the best. Shopify even comes with a 14-day trial.
A Domain
A domain is really important for your business, it is the address that customers will enter to get to your store. You also need to think of this as a branding option. The branding of your URL can tell customers a lot about your values.
There are numerous locations that you can buy a domain from, including from Shopify, which makes managing your domain much easier.
A Website
Once you've got your domain you can start building a website with ease. Shopify has easy to use themes that can be customized with ease. You can add your own text, images and videos to the templates within just a few clicks.
The website can be customized with new functions and features that can be done with apps. Numerous dropshipping apps can help you build your brand's product options and even ensure that you can semi-automate your website's fulfillment.
Products
Now you can choose the products on your website. You can use apps, like Oberlo, that allows you to look at products on AliExpress and then import them into your website with one click. Once the products have been imported into your website, you can make changes to those products for better SEO.
There are numerous ways that you can choose products for your website. The key is to make sure that you have products that have a profit margin of between 40-70%. And you want to ensure that the products have lots of great sales and reviews. The ideal review rating of products should be between 4.2 and 4.5 as products rated between this are more trusted than those with 5-star ratings.
Dedication
Finally, you want to have dedication. While it is known as passive income, you have to ensure that your website is running smoothly and this takes a lot of hours. Be sure that you're ready to put in the hours.
Final Word: What You Need to Start Dropshipping
Do you know what you need to start dropshipping? Lots of things can be had when you start dropshipping, but what you need is much smaller. Above is the essential list.
Offers & Promos