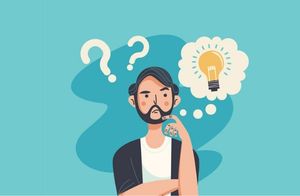 What's the Difference Between Ecommerce and Dropshipping?
Last modified: January 9, 2022
There is some confusion about what's the difference between eCommerce and dropshipping. This is understandable. After all, there are lots of similarities between the two. But there are some important differences, so here we explore the differences between the two models.
What is eCommerce?
When you start an eCommerce website, you are advertising products that are stocked by you and you send out the products directly to the customer. The stock has to be brought into the store and it is better if you sell only products that are in stock.
There are lots of additional work that you have to do with eCommerce. For instance, you have to order the stock, unpack it when it arrives, inspect it and then pack it for customers. You will also need to buy the packing equipment for the customers' orders.
This means that when you run an eCommerce store there is a lot to do and this can take you away from other tasks such as marketing. This can reduce your profits. In addition, you need to change your business operations to ensure that you can be around when orders are collected.
What is Dropshipping?
Dropshipping is very similar in some respects. Products are still listed on a website that the customer adds into a basket and then pays for on the same website. The difference is within the fulfilment. Instead of the seller sending the products out, the seller contacts a supplier/merchant/manufacturer who then packs the order and sends the order to the customer using the branding of the seller.
This is very easy to do and there are lots of benefits. For instance, dropshippers can spend more time on their website's marketing and branding. They can also enjoy more passive income as there is less work to do. You can also reduce costs because you don't have to have larger warehouses full of products.
But there are some disadvantages too. For instance, you have to give up control. It is harder to do quality control on the products and the shipping times are dependent on the supplier. In addition, profits can be smaller because there are fewer ways that you can reduce the costs associated with the product.
Can Both eCommerce and Dropshipping be Used?
There are ways that you can use both eCommerce and dropshipping products on a website platform like Shopify. Though you must use tags like vendors to ensure that customers know where the products are coming from. You can also use shipping estimations to let customers know that some products might come at different times.
However, it is important to remember that you will still suffer from certain problems like quality control.
Final Word: What's the Difference Between Ecommerce and Dropshipping
If you're wondering what's the difference between eCommerce and dropshipping, we hope that the above description is suitable. Both are profitable and you can add both to your Shopify website, which is easier.
Offers & Promos