When is the Best Time to Sell Print on Demand Journals?
Last modified: September 20, 2023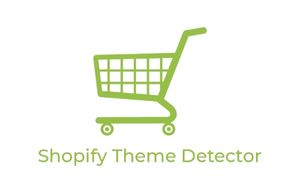 Journals are a great option to sell online because there are so many people who like to use them. They can be enjoyed by people of all ages and journaling is also been recommended as a way to improve mental health. So when is the best time to sell your print on demand journals?
Why Sell Print on Demand Journals?
While it might be tempting to sell journals as a standard product, print on demand journals can be a much more lucrative option. This is because the financial barriers to entering the market are much lower. You don't pay for any products until an order is made, and then only for the quantity that has been ordered.
Therefore, you can have as many designs as you would like, without additional costs. This can be a great way to test designs with little risk. If a design doesn't work, you can discontinue the design. But it is important to remember that you can increase sales by having lots of designs on your store.
Another advantage is that you can sell across the world with ease. Many printers, like Printful, (see best Shopify POD apps here) have facilities across your world that allow for quick printing and delivery to the local customer. Printful will also arrange all the fulfillment for you. Note that there are a few more companies that can do this as well.
When is the Best Time to Sell Print on Demand Journals?
The big question is when are you going to be selling print on demand journals on your website? Most products, journals included, are very seasonal. You will find that journals are going to be based around the school year and winter holidays. For instance, you can expect that there is going to be higher demand for Christmas gifts. So you can expect sales to increase around October to December,
During this period you might want to release designs that are specific for Christmas and the holidays.
Another period might be around the start of the school year. This is when children can sometimes be given journals to help them organize their classes or for taking notes in classes. You can create some unique designs for this time for different classes, ages and more.
What About the Rest of the Year
Sales are throughout the year and you can create designs for the journals that are more generic. One of the best tactics for selling print on demand products is that you should have plenty of designs. You can create designs that are based on age, gender, hobbies, styles and more.
Creating these designs can be really simple to do.
If you're concerned about sales throughout the year, you can always use conversion tactics to help improve sales throughout the year. For instance, you can use product bundles and flash sales to entice audiences to complete a purchase on your website.
Final Word: When is the Best Time to Sell Print on Demand Journals?
Like most industries, selling print on demand journals can be a seasonal business. However, that doesn't mean that you can't earn money across the year. Just be sure that you're using the right print on demand service to ensure that you can meet your customer's needs.
Avi Klein
Vast experience in the online world. Shopify Expert, SEO expert, Web developer and consultant to several online companies. Read more about
our approach
to reviewing themes and apps.