Who are Printful Print on Demand?
Last modified: September 21, 2023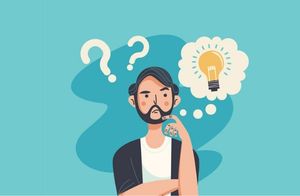 Are you wondering who Printful is? Then in this article, we look at who Printful print on demand is, what services they offer their customers and how you can benefit from their services with your own Shopify business.
Recommended: 14 Best Shopify Print-On-Demand (POD) Apps – [2023]
#
Name
Image

Get a Free Custom Shopify Store
1

Printful

2

Printify

3

SPOD

4

CustomCat

5

teelaunch

6

JetPrint

7

AOP+ Easy Print on Demand

8

T-Pop

9

Two Fifteen

10

WC Fulfillment

11

Factory4me

12

Pixels

13

Riverr

14

Print Partners

Show More
Who are Printful?
Printful is a print on demand website that allows small and large brands to create products that can be created on an as-needed basis. Essentially they take orders from a brand that use their base products, they then add a custom design as specified by the brand. The product, once printed, is then shipped direct to the customer.
This allows anyone to create an online brand or create a gift for someone like a personalised t-shirt.
Printful has had some outstanding success in the past. For instance, in 2020 they had revenues that were worth $202 million. In 2013, they only posted profits of $1 million. They've invested more than $50 million in printing equipment and employ more than 1,800 people across Europe and North America in their fulfillment processes.
They also have partners in Japan and Australia to help them reach a worldwide audience that means your business and customers can be located anywhere.
Currently, the website has more than 389,000 active customers and they fulfill more than 1 million products every single month.
There is a lot of money to be made with these numbers.
The History of Printful
Those who created Printful are very experienced in eCommerce. They started their businesses with motivational posters. However, they printed everything in a small room and they couldn't find partners to help them match the quality they needed. So they started Printful. This was in 2013.
By 2014, their customers had made their first $1million. And by 2016 they had printed more than 1million shirts. In 2018, they started their massive expansion, which included opening fulfilment centres across the world.
In 2019 they reached a milestone of having fulfilled more than 10 million products.
What Services do Printful Offer?
There are many services that Printful offer. For one they can help you design print on demand products (POD) that you can sell on your website using a Shopify POD App. They have a specific app that allows you to connect to a Shopify store, making the whole process really easy.
To help you make the products, they have base products, like t-shirts, cards, pillows, and more. These can form the basic product for you to customize.
When an order is made on your store. Printful will print the product and then ship it to your customer for you. You don't need to worry about fulfillment. You can also brand the packaging and even the care labels within clothes.
There are also premium services like design services, photography services, graphic design, video services and more. Therefore, you can get everything you need from the brand.
Final Word: Who are Printful Print on Demand?
Who are Printful print on demand? They a company that allows you to build a brand with a range of excellent print on demand products. With their products, you can build an excellent base for creating a brand that can earn you a lot of revenue.
Avi Klein
Vast experience in the online world. Shopify Expert, SEO expert, Web developer and consultant to several online companies. Read more about
our approach
to reviewing themes and apps.