Who Pays for Shipping in Dropshipping in [2023]?
Last modified: October 11, 2023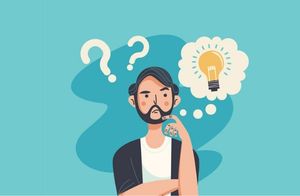 When a customer makes an order, who pays for shipping in dropshipping? This might seem like a simple question but it is more complicated.
Technically speaking, as the seller, you are responsible for paying for the shipping of any dropshipping orders. This will eat into your profits and can sometimes make an order completely unprofitable. That is why it is important to always consider the costs.
However, there are some options that you might want to consider.

Key Takeaways
1
In dropshipping, the seller is technically responsible for shipping costs, impacting profit margins.
2
Offering free shipping can attract customers, but costs are often included in the product price.
3
Flat-rate shipping is another option, simplifying cost calculations for both sellers and buyers.
Recommended: 24 Best Shopify Dropshipping Apps [Dec, 2023]
#
Name
Image

Get a Free Custom Shopify Store
1

AutoDS

2

Spocket-World Wide Suppliers

3

Syncee - Global Dropshipping

4

Printful-Sell Printed and Embroidered Items

5

Sup Dropshipping

6

DSers-AliExpress Dropshipping

7

Zendrop - Dropshipping & POD

8

Dropshipman: Dropshipping & POD

9

AO - AliExpress Dropshipping by FireApps

10

Trendsi - Fashion Dropshipping

11

CJdropshipping

12

DropCommerce

13

Modalyst-Sell Brand Name Products

14

Ali Orders-Fulfill Orders Easily

15

Blanka - Private Label Beauty

16

Dropified-Automate Your Dropshipping Business

17

ProductPro

18

Spreadr App

19

Importify

20

Inventory Source

21

Roxie

22

Fulfillbot: Dropshipping Agent

23

KakaClo

24

Oberlo-Get the Best Produtcts for Your Site

Show More
1. Free Shipping
The first thing to do is to offer free shipping to your customers. This is when the costs of the shipping come directly out of your pocket regardless of the order. However, free shipping for the customer is never truly free. The customer still pays, the costs are added into the cost of the product. So if you were going to charge $8.99 for a product, you would be wise to add a $1 onto the final price.
Customers know this happens, by psychologically, they see free shipping as something
that is valuable. That is why when customers are faced with shipping costs, they're more likely to abandon an order on your website.
You could make sure that all orders over a certain amount are free though. Then you can use free shipping bars as a way to add FOMO to your website and improve conversions.
2. Charge Customers Directly
Another option is to charge customers for the shipping directly. This is very transparent and you can have a shipping calculator added to your Shopify store that allows you to offer this to the customer. This can be a way that protects your profits, but at the same time, it does give more risk that the customer will abandon their cart.
However, you can combine this with a free shipping offer where you offer this if the customer spends over a certain amount if they've abandoned the store in the past. It is a risky option, as the customer might go somewhere else. But it might bring back about 20% of your customers who have abandoned a cart. On the average eCommerce site that can be enough to almost double revenues.
3. Flat Rate
Another option is to use a flat rate for your website. This is where all customers will pay a certain amount regardless of the order. For example, they will pay $3.75 for all shipped orders. There are benefits to this, this has a lesser impact on the conversion rate, especially if you advertise the rate upfront. It can also make calculating the final basket amounts really easy for the customer.
However, there is a negative and that is that you might need to pay more for some shipping when the cost is higher than what you're charging. Therefore, you have to ensure that you're covering the rest of the shipping from the profits of the products that you're selling. Otherwise, you're going to be making a loss on any order that is placed.
Strategies to Optimize Shipping Costs
Understanding the Shipping Dynamics
In the world of dropshipping, shipping is a complex yet integral component.  It's clear that the shipping cost is a critical factor influencing a customer's purchasing decision.
We've observed that suppliers have distinct shipping policies, and aligning with them is essential. The shipping cost is often determined by the supplier and varies, necessitating a comprehensive review of these policies to develop an effective shipping strategy for your store.
Implementing Effective Shipping Policies
Craft shipping policies that are not only customer-centric but also ensure profitability.
By analyzing various factors, including the most expensive shipping cost, average shipping expense per order, and the impact of multiple warehouses on shipping costs, we have developed strategies that balance customer satisfaction and business sustainability.
The utilization of shipping calculators from major carriers has been instrumental in estimating and optimizing shipping costs.
Adapting to Shipping Challenges
Calculating Shipping Costs
In the evolving landscape of dropshipping, calculating shipping costs is a nuanced task.
Master the art of balancing real shipping costs, average shipping fees, and promotional or tiered shipping to optimize both customer satisfaction and profit margins.
Managing International Shipping
International shipping presents its own set of challenges. There are strategies to account for the variability in shipping costs across different countries.
By establishing distinct shipping zones and providing transparency about shipping costs, customers are well-informed and receive value, fostering trust and loyalty.
Optimizing Package Sizes
The size and weight of packages are pivotal in determining shipping costs. Adopt innovative approaches to minimize package dimensions, ensuring cost-effectiveness.
Utilizing the complimentary packaging provided by dropshipping suppliers during the initial phases has proven to be a cost-saving strategy, allowing us to focus on enhancing other aspects of the customer experience.
Conclusion: Who Pays for Shipping in Dropshipping
So why pay for shipping in dropshipping? Technically as the seller, you pay for all shipping, but in the end, it is actually the customer, it is just how you get that money from the customer for shipping that is important. Above are three options that you can use to pay for shipping. Which one will you choose?
Keep on reading about Dropshipping on Shopify. For example What Is a Niche in Dropshipping? and How to Sell Print on Demand Journals. Both part of our Shopify Dropshipping Apps and Shopify Dropshipping Themes lists. You can read more about Dropshipping on Shopify with our ultimate Dropshipping on Shopify guide.
FAQs
What strategies can dropshippers use to reduce shipping times?

Dropshippers can speed up shipping by partnering with nearby suppliers, optimizing supply chains, and using efficient carriers for timely deliveries.

What tools or software are available for calculating shipping costs in dropshipping?

Several tools like Shopify's Shipping Calculator, WooCommerce Shipping, and ShipStation help dropshippers accurately calculate shipping costs based on product details and destination, simplifying pricing for products and shipping fees.

Who bears the cost of return shipping in case of refunds or exchanges?

In dropshipping, return shipping costs for refunds or exchanges are typically covered by the seller (the dropshipping retailer), but terms may vary, and some dropshippers may have different agreements or policies requiring customers to pay return shipping.
Avi Klein
Vast experience in the online world. Shopify Expert, SEO expert, Web developer and consultant to several online companies. Read more about
our approach
to reviewing themes and apps.