Why Influencers Should Sell Print on Demand Merch
Last modified: September 20, 2023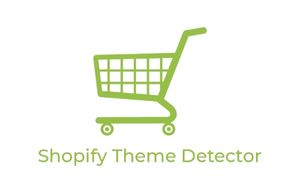 When you're an influencer, either a podcaster, YouTuber, blogger or celebrity: then you need to find ways to earn money. There are lots of different options for you to earn revenue but one of the best ways that you can do this is to sell print on demand merch. In this article, we look at why this should be done and how to earn money from it.
Recommended: 14 Best Shopify Print On Demand (POD) Apps – [2023]
#
Name
Image

Get a Free Custom Shopify Store
1

Printful

2

Printify

3

SPOD

4

CustomCat

5

teelaunch

6

JetPrint

7

AOP+ Easy Print on Demand

8

T-Pop

9

Two Fifteen

10

WC Fulfillment

11

Factory4me

12

Pixels

13

Riverr

14

Print Partners

Show More
What is Print on Demand Merch?
Print on demand merch are products that are related to the influencer's branding that can be bought only from the website of the influencer. Using Shopify is a great way that you can do this. The print on demand element means that there is no technical stock, instead, there is a base product, like a t-shirt or hoodie that has the design printed on it when a customer makes an order.
Many different products can be included within the POD merch. For instance, many influencers start their own clothing line or underwear line, mouse mats, phone cases, posters or bags.
Why Sell Print on Demand Merch?
There are many reasons why you will want to sell print on demand merch. The first is that it is a great way to improve your brand's revenues. Many fans will want to buy your brand's products as a way to support you and feel connected to your brand.
Another advantage is that there are no costs for your brand until an order has been made. And you're only charged for the products that are purchased by fans.
Another advantage is that you can have numerous designs and discontinue them with ease. Therefore, you can have limited availability options that create the scarcity that can help with conversions.
Top Tips for Selling Print on Demand Merch
There are numerous great options for selling print on demand merch and here are some of the tips.
Use Shopify
The first tip is to be sure to use Shopify. The platform is one of the top options when it comes to selling online because of the features it includes for free and the functions that can be added through third-party apps.
Choose a Good Printer
There are numerous printers that can offer the best products for your brand. Printful and Printify are two of the top options and they can connect to Shopify with ease. You can also use SPOD. These printers have worldwide operations and shipping options too. Check out the full list of Shopify POD apps.
Regularly Change Options
You should be sure to regularly change the merchandise that you have available. This increases the conversions on your website and improves the revenues. Look to add and remove at least two to three products every month. And advertise which ones will be leaving your store soon.
You can always offer a favorite product to be continued again at a later date for a limited time if demand is there for it.
Final Word: Why Influencers Should Sell Print on Demand Merch
When you're an influencer you need to find ways to make money on your efforts. One of the best options for this is to sell print on demand merch. Above are the reasons why and some selling tips for your merchandise.
Avi Klein
Vast experience in the online world. SEO expert, Web developer and consultant to several online companies.
Read more...
. Read more about
our approach
to reviewing themes and plugins.