Why you Should Sell Print on Demand Fabric
Last modified: February 8, 2022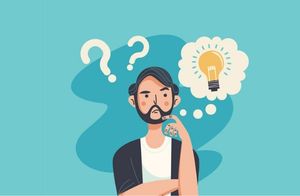 Print on demand fabric is one of the best options when it comes to earning money within the craft niche. There are lots of options when it comes to this. You can use printers like Printful and Printify in order to get fabrics printed and shipped to your customers with ease.
So why should you be selling print on demand fabric? Here are some of the top reasons.
1. Customers like Custom Designs
The demand for custom designs has risen in the past few years. However, delivering on this can be expensive for many business owners. You would have to get your products printed and shipped to you for to sell on your website and other channels.
However, with print on demand systems, you don't need to make any large investments but instead, you pay only when a product is bought. This makes it really super financial better for those who don't have a lot of money.
2. Craft Market is Growing
In the UK, the craft market is worth more than £3.9 billion a year ($5.2 billion). And more than a third of all craft sales are now happening online. One of the biggest sellers is materials like fabrics. The expected growth is to be approximately 10% across the world in the next few years, therefore there is a big chance that you can grow a large business with your custom fabric.
And you can sell across the world with many of the print on demand services. Many of them have facilities across the world that all for cost-effective, fast and eco friendly delivery of products.
3. Lots of Designs
You can create your own designs for fabrics. This allows you to build a business that can offer your customers lots of different options when they want to order fabrics for their projects but the costs for you can be lower as they don't need to be pre-bought. This also allows you to test out new designs with no financial outlay, something that many businesses can't do.
Therefore, you can build a more streamlined business. When a design doesn't sell well, you can just discontinue it and you won't be stuck with a lot of stock that you can't sell and have already paid for.
4. Save Time
One of the best elements of print on demand is that you can save time with your business. All the printing and fulfillment can be done by the suppliers. This means that you can spend more time on your other business administrative tasks like accounting, marketing and designing new products.
Final Word: Why you Should Sell Print on Demand Fabric
Selling print on demand fabric is really easy. All you really need is to have a website, like that on Shopify and then an app that can connect you to a print on demand supplier. With the demand in arts and crafts, selling POD fabric can be a great business venture.
Avi Klein
Vast experience in the online world. SEO expert, Web developer and consultant to several online companies.
Read more...
. Read more about
our approach
to reviewing themes and plugins.