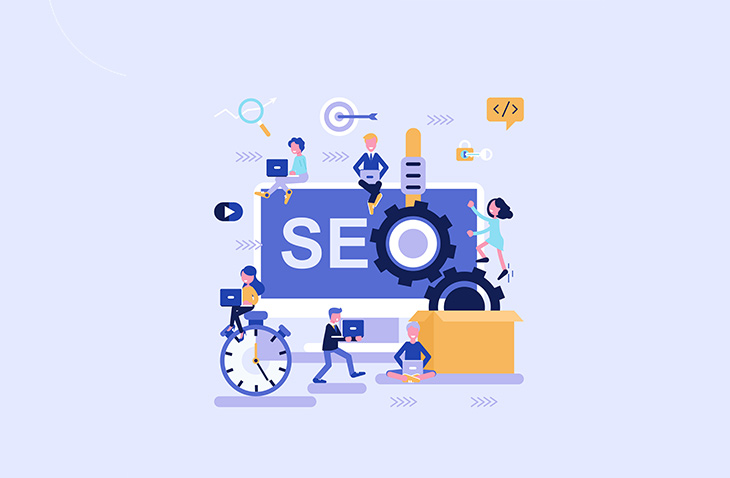 13 Best SEO Apps For Shopify
Last modified: June 29, 2021
Anyone who has been operating a website for a long time knows that search engine optimization isn't a luxury, it's a necessity. Many small businesses succeed or fail based on their traffic flow from Google and other search engines. When as much as four out of every five visitors to your website can come from search engines, you need to start ranking.
You should also look at getting in the top three results of any search result. This is where the most traffic goes. Anything positioned outside the top three gets very little traffic, if any at all.
Why You Need To Use The Best SEO App For Shopify
The problem is that SEO requirements are always changing. In the beginning, the number of keywords, their density in your content and the number of inbound links was very important. That all changed when certain unscrupulous brands decided to abuse the system. Now Google uses over 200 factors to calculate where your position should be on Google Search Results.
This can be very hard to keep track of, especially as small changes to the algorithm are made daily and big changes happen every couple of months. In addition, there is a lot of bad advice online on how you can improve your ranking.
Only by using one of the best SEO Apps for Shopify can you be sure that your site has a chance of ranking. And the higher you rank, the better your traffic and the more revenue you'll generate on your website.
So, what is the best SEO app for Shopify? Here are some of the contenders.
| # | Name | Image | |
| --- | --- | --- | --- |
| 1 | | | |
| 2 | | | |
| 3 | | | |
| 4 | | | |
| 5 | | | |
| 6 | | | |
| 7 | | | |
| 8 | | | |
| 9 | | | |
| 10 | | | |
| 11 | | | |
| 12 | | | |
| 13 | | | |
| 14 | | | |
Filter between free and paid
Plug In SEO

This SEO app is one of the best for those that don't want to spend lots of time on their website's SEO or already have a fair knowledge of SEO. This basic app allows you to assess your website's current SEO score and provides advice on the fixes you need to implement. You can also receive alerts via email.
There is a pro version that implements improvements automatically, offers better support and can add structured data for even higher rankings.
Plug In SEO Highlights
A free plan to help you get started.

Simple instructions to fix SEO problems on site.

Excellent customer support.

A little basic, so only for those that don't want to spend much time on SEO, or have SEO skills already.
Shopify SEO Suite by AVADA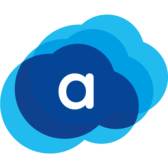 Shopify SEO Suite by AVADA is a useful tool for any online store owner who wants to smoothly handle on-page SEO. The tool helps you to optimize your store images, including alt-tag, size and quality, which will make your images load faster. Moreover, it also adds Google structure data (rich snippets) to your store, allowing you to control your product's meta tags more easily.
A great feature is that ALT tags can be added automatically to every image on three pages: blog posts, product page and collection page. This tool is guaranteed by Avada to be free forever.
Shopify SEO Suite by AVADA Highlights:
Image Optimization (Alt text, Size optimization)
Verify your website authority with Google Search Console, Bing, Pinterest, Yandex
Webmaster Tools, Baidu, Alexa, Norton Safe Web.
Add structured data to your page: Product page, Collection page, Blog listing page, Single Blog, Business, Review, Item list structured data.
Detailed SEO analysis
Integration with all Shopify Page Builder app
SEO Manager
The SEO Manager app is one of the most functional for any site. The app has 20 features, 15 of which it claims are unique to the app. The included features allow you to redirect on out-of-stock items, mobile friendly testing and 404 fixes. You can even integrate the app with Google Trends to help you identify opportunities for improvement.
The app includes step-by-step instructions for better SEO results and there is a good level of support. The app costs $20 per month, which isn't a bad price if it can help you improve your revenue.
SEO Manager Highlights:
Lots of advanced features to help you improve your SEO.

Unique features unavailable on other SEO apps.

Step-by-step instructions to help you get started.

Only a seven day trial which is too short to determine whether app helps ranking.
SEO Doctor
SEO Doctor analyses your website and then presents a list of SEO tips to help you improve your ranking. You can then implement these changes yourself or hire an associated guru to help you get better rankings. SEO Doctor claims to be the best SEO app for Shopify, partly thanks to the number of clients they say are reaching top rankings. However, this is unverified.
One of the best features of SEO doctor, is that it has an image optimization feature. This can help speed up your website, which is important because a faster site improves conversions and helps to boost your search engine rankings.
SEO Doctor Highlights:
Helps to get your SEO on autopilot, to get your site ranking quickly.

Lots of integration options, including Google Page Speed, Mobile testing and others.

Optional access to an SEO guru when you really need some help.

Only a seven-day trial which is a short trial period and then it is $19.99 a month.
Ultra SEO

Ultra SEO is a great small app that will help you optimize the way your Shopify store looks in results. It can help with many elements of your website's SEO including the targeting of keywords that help to improve rankings. The app is also great at quickly analyzing the site for opportunities to improve rankings.
If you've not been optimizing your meta tags, then this might be a good app for you. There is no technical skills required for this SEO shopify app and it is perfect for those shop owners who've yet to invest time into their shop's SEO.
Ultra SEO Highlights
Low cost SEO app, with just a $10 per month plan.

Highly ranked on Shopify store.

Needs no code knowledge to integrate into your Shopify store.

Limited SEO features, means you might not get the best results
Smart SEO

This app promises that it will reduce the time you spend on your website's SEO by up to 80%. The app will automatically add meta tags and alt tags to the page as you require them. This can save you a significant amount of time and help you improve your website's ranking.
At the same time, Smart SEO will help you generate structured data that Google and other search engines love.
Smart SEO Highlights
This is one of the cheapest apps on the list at a price of $4.99.

Automatic app that saves you productivity time.

Structured data automation available.

Limited functionality.
SEO Booster ‑ SEO Marketing
If you want your website to be fully SEO-covered and improve its ranking on the Google Search page, just take a look at SEO Booster. This app does not only have a user-friendly design but also no coding required, making it suitable for all merchants, from SEO beginners to professionals.
Besides the Free plan, SEO Booster does offer 2 paid ones: Pro and Unlimited, which are sure to broaden your SEO boundaries and save you a lot of time, money and effort when managing SEO tasks.
SEO Booster ‑ SEO Marketing Highlights:
Free plan available for a lifetime
Easy to navigate the app
Cool auto SEO features
Dedicated support team 24/7
ReloadSEO
ReloadSEO Shopify app is an all-in-one app that will help you generate the best content and search ranking on search engines. As well as helping with meta titles and descriptions, you can track keywords and analyze backlinks coming into your website.
The app also has a monitor that helps to identify SEO issues on your site and informs you, so you can fix it quickly. There is also a great competitor analysis tool that helps you check your website against the top ten results.
ReloadSEO Highlights:
A 14-day free trial to assess whether this is the right SEO app for you.

Lots of functionality for monitoring SEO performance and making changes.

Can track your progress against competitors to see why they're ranking better.

Very expensive, plans start at $59 per month.
SEOMetriks Marketing Tools

There is a lot of functionality built into this Shopify SEO app. It doesn't just give you information based on your on-page improvements. You can also have a backlink report to tell what toxic links you have linking into your website. There is also access to a tool that can help you track your rankings for keywords as well as that of competitors.
In addition, this app helps you to monitor your performance on social media. Social networks are an important part of SEO and therefore, this app can help you to make sure that you're taking advantage of this.
SEOMetriks Marketing Tools Highlights:
Includes social media monitoring to ensure you're not missing any opportunities.

Competitor tracker to see what they're doing at the same time as yours.

A backlink report to show you what toxic inbound links are present.

Needs more advanced technical knowledge of how to operate a Shopify site.
SEO Image Optimizer

While the focus on this app is most definitely images, it does have a lot of features that also help with your SEO. According to statistics, over 50,000 use this app to optimize their images for search engines, which is a really important factor.
However, the site doesn't just check images for size. It also looks at their alt-tags and other elements to make sure images can be found. In addition, you can view SEO scores for your whole site. When you upgrade to a pro-plan, for $19.99 a month, you can also get more SEO functions including automatic SEO updates and fixes.
SEO Image Optimizer Highlights:
No coding skill required to install and use this Shopify SEO app.

One click install.

Helps to optimize images for your Shopify store.

More SEO options require the pay-for plan.
JSON-LD for SEO

Google's Knowledge Graph is a popular way for stores to be found online, especially if you operate within a niche market. It can also help by providing Google and the search engine's users with information like prices, levels of stock, consumer reviews and availability.
This app helps your ecommerce store to provide this to Google so you can help customers stay in the know before they've even reached your store. This can make a huge difference when people are searching online and they can get all the information they need before they've even visited. If you have good prices and availability, customers will come to you.
JSON-LD for SEO Highlights:
Can keep Google informed on product information continuously.

Keeps search engines up-to-date even if your theme changes.

No subscription charge, just a one-off fee.

Limited other SEO abilities.
SEO Expert Pro

This app includes a free site scanner than can help you identify issues on your website that are preventing you from ranking high on search engines. This can speed up processing and with the help of the included bulk tools, like the image optimization, the time to improve results won't take long at all.
Some SEO apps can be challenging to setup on your store, but SEO Expert Pro is one of the easiest to install. There is a free version of this software available for your Shopify website, but there are also paid versions that offer you more functionality and better support.
SEO Expert Pro Highlights:
Integrates with powerful Google Webmaster tools.
Lots of functions to help you improve your site's rankings.
Can scan your site for potential areas that need fixing.
Free plan is limited in functionality.
SEO Images All-In-One SEO

You can update all of your vital alt tags, product meta titles and other details for free. Most features are included in the free plan which is brilliant. You can also optimize images, which can help to improve page speed and your site's ranking on search engines. It isn't just the size that is optimized with this app, you can also align the photos.
What this app really excels in is the intelligent keyword generation tools. Google scans photos on your site and then can rename them according to a highly popular keyword related to the image.
SEO Images All-In-One SEO Highlights:
Has a free plan that contains most of the features.

Can update all your pages in bulk.

Lots of premium subscriptions that will suit the size of your store.

Complaints about customer service on Shopify store.
SEO Assistant by Buymaxx
This SEO app allows you to specify how you would like the Meta titles and descriptions for your pages to look automatically. This will help you increase the rankings of pages on search engines quickly and with limited work as all products can be done on autopilot by this app. The processing power of this app is amazing with even large stores able to optimize their product pages quickly.
However, there aren't many other functions on the SEO app. For instance, there isn't an optimization tool or a competitor monitor for you to look at. Therefore, if you want anything more than the basic SEO skills then you might need to look elsewhere.
SEO Assistant by Buymaxx Highlights
Automatically change meta data on thousands of products.

Places product descriptions on automatic.

Free app able to help you with your SEO quickly.

Need some technical knowledge to make best use of the app.
Final Thoughts: What Is The Best SEO App For Shopify For You?
There are a number of options that can claim to be the best SEO app For Shopify. Most of these have some great features that can help your Shopify store to rank highly on Google and other search engines.
It is important to know what your site needs and whether you have any talents. Those with more SEO skills might be able to benefit from more technical apps while those who are new to website management should be guided more towards the apps that need less technical knowledge.
FAQs
How to Set Up SEO for Shopify

There are many ways that you can set up SEO for Shopify. There are meta fields that you can edit on each page. This can be done for the page and for every single image on your website. In addition, keyword optimization doesn't need any specific changes, just your writing. There are also apps that can help you improve your site's SEO.

Does Shopify Have Good SEO?

No CMS, like Shopify, offers perfect SEO solutions. Most platforms require additional software for your website to rank properly. Shopify is no different. However, Shopify does have several benefits that other systems like WordPress don't have and that is the speed of the servers with the CDN. But you will still need to have SEO apps to improve optimization for images, pages and speed.

Is Shopify SEO Friendly?

Shopify is SEO friendly. It uses servers that offer fast loading times and Content Delivery Networks that allow for your sites to load on a browser in little to no time. They also have lots of different features that can help you improve the metadata of your website. Despite this, for top ranking, you will need to use SEO apps.

What Is the Best SEO App for Shopify?

There is no one definitive SEO App that can be considered the best on Shopify. Numerous options are available that can help you build your business' profile on Google and other search engines. In some cases you might need to have more than one SEO app. It all depends on your specific needs and competence with technology.

Do Shopify Tags Help SEO?

Tags are an important aspect of managing your Shopify products. They can help differentiate between products, collections and more. While they make it easier to manage products, product tags don't do much for your website's SEO. The tags might make a different if you use them on your product page if they're displayed.

Does Shopify do SEO?

Shopify doesn't offer SEO services themselves. But there are several features that are great for SEO that you can get right out of the box. They also offer several different apps and links to commercial SEO services that can help you rank on Google and other search engines. These can be cost-effective and successful.

Does Shopify Have SEO?

Shopify has several aspects that can help your store rank on Google and other search engines. For instance, there is a Content Delivery Network, mobile-friendly themes and more that can help your business build a website that can have higher organic ratings. In addition, there are several SEO apps that can help you improve your performance on search engines.

Does Shopify Help With SEO?

Shopify doesn't have active SEO support for any website it hosts, but it does have passive support. For instance, there are Content Delivery Network systems, high-speed servers and features within the website building tools that can help you with SEO. If you want more support with your SEO, an app or a third-party are the best options.

How to Boost SEO on Shopify

There are several options for you to boost SEO on your Shopify store. For one, you should optimize your website with relevant keywords. Also, you should publish blog posts more than 15 times a month and increase the number of inbound and internal links. Finally, you might want to consider getting support through some of the SEO apps that are available.

How to Edit SEO on Shopify

There are numerous ways to edit the SEO on a Shopify site. You can change the site, blog or collection name. You can also change the descriptions for the page, images and more. You can also use apps that can help you edit metadata and other aspects of your SEO for better rankings on Google and other pages.

Is Shopify Bad for SEO?

No. Shopify is not bad for SEO, there are plenty of tools and features within the core programming of the CMS that enables you to rank higher on Google and other search engines easily. The trouble with Shopify and SEO is that you need to get some technical skills to get the best results from Shopify without SEO apps.

Is Shopify Good for SEO?

Yes. Shopify, like all CMS and website platforms, is not going to give you an instant high ranking on Google and other search engines. But with a good SEO tool and some good SEO practices, there is nothing to say tbat you can't rank at the top of your niche on any search engines. Shopify even provides you with all the tools you need for ranking.

What Is Shopify SEO?

Shopify SEO is all the available options that are available to you as you build your website and get it optimized to rank for set keywords on search engines. There are many aspects to Shopify SEO including image optimization, keyword focusing and page descriptions. But these are also easy to implement.

Do Product Tags on Shopify Impact SEO?

In general, product tags do not impact your Shopify SEO. This is because most themes will hide them from visitors and search engines. However, if they're displayed, they can have a small, but minor, impact on the ranking of your site. Instead, you need to concentrate on metadata, product descriptions and imagery to get a better ranking on your site.

Are Shopify Sites Automatically SEO'd?

No. There is no way that Shopify can automatically SEO any website. This is because each website will need to target different search parameters. For instance, you might have the keyword 'Organic Food' while another website might need to have 'Baby Clothes'. However, Shopify does offer speed and good loading times.

Are Shopify Tags Bad for SEO?

Shopify tags are not bad for your site's SEO. However, they don't offer much benefit. Many themes hide product tags, so customers and search engines don't see them. They're just a way for you to manage your site's products. However, if they're on the product page, visible to all, they can offer some useful SEO benefit, but it is minor.

Can Writing Blog Posts on Shopify Improve SEO?

Yes. Writing blog posts on Shopify can help you improve your site's SEO with ease. According to research, those that write blog posts more than 15 times a month will have a better ranking on Google and other sites. In addition, blog posts should be approximately 1250 words long, as this ranks better than shorter blog posts.

Can you Track SEO With a Shopify Site?

Technically you can track SEO on your Shopify site. However, it does require you to either use an SEO app or an app that can connect your site to Google Analytics or another monitor. It is better to use an app because you can then have all the information within one dashboard that saves time and is much easier for you.

Do Blog Posts Rank SEO on Shopify?

Yes. Blog posts can have a massive impact on your site's SEO performance. Those that rank higher on Google tend to have published more blog posts per month (normally more than 15 per month) and write posts that are longer (more than 1200 words). Therefore, you should have a dedicated writer for your brand to help you rank higher on search engines.

Do I Need an SEO App for Shopify?

You do not need an SEO app for Shopify in order to get ranked on Google. However, higher ranks on Google can often be achieved easier and quicker by using some of the SEO apps on the Shopify store. They can help guide you to better performance for your store and individual pages. So, while not necessary, SEO apps can be a huge benefit.
Offers & Promos