How to Find out What Shopify Theme a Store is Using
Last modified: December 2, 2021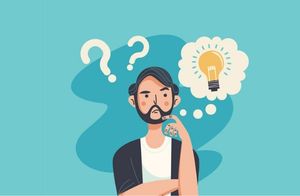 Are you building a new Shopify website and want to use the same theme that another website is using? If so, you probably want to know what the theme is. But without asking the store owner, how can you find out this information? Here are some solutions, so you can find out what theme the site is using and then you can find it on the Theme Store and buy the theme.
What is a Shopify Theme?
A Shopify theme is a template that offers the basic design of the website. Different themes will have different layouts, styles and features. This will lead to unique experiences for visitors. A theme isn't just about looks, it is about the branding of your website.
You can buy themes from the Theme Store on Shopify or privately like the Booster theme.
How to Find out Which Theme a Website is Using
Websites all have code that have to be used to display on a browser. Within the code, is usually the name of the theme. Therefore, it can be very easy to find out what the theme is that is being used. There are some quick and easy ways for this to happen. These methods include:
Method 1 - Page Source
You can check by using the page source. This can be found using the 'Ctrl+u' shortcode in Chrome or 'Ctrl+Shift+C' on Firefox. Then in the tab that appears, you can use the find function to search for 'Shopify.theme' to find the code listing the name of the theme.
Sometimes you will find that the theme is a custom one. Therefore, you can't buy it from the Theme store or a private seller.
You might also see a number. If you copy that number and then use Google search with the term, 'Shopify Theme' and then add the number that was in the code. This should return the theme for you.
Method 2 – Shop Theme Detector
Another option is to use the Shop Theme Detector here. You can install a Chrome Extension that is full compatible with your own device and then within seconds of landing on a Shopify website, you can get the name of the theme.
Method 3 – Install an Extension
There are also some extra extensions that can be used to find out what themes are being used on a shop.
Method 4 – Developer Tools
If you're a developer, then there are some great Chrome DevTools that allow you to discover what Shopify theme is being used for any store. However, this option can be more technical and if you're not a developer, this might not be the best option.
Final Word: How to Find out What Shopify Theme a Store is Using
When it comes to building your Shopify website, you can use things like web development tools, the Shop Theme Detector and more to find what theme another store is using. This allows you to use the same theme, within reason, to create your store. This isn't cheating or copying, but it allows you to choose to a theme that closely matches your needs. All themes within Shopify can be highly customized for your brand.
Avi Klein
Vast experience in the online world. SEO expert, Web developer and consultant to several online companies.
Read more...
. Read more about
our approach
to reviewing themes and plugins.