Free Shopify Themes: Are they Worth It?
Last modified: March 21, 2023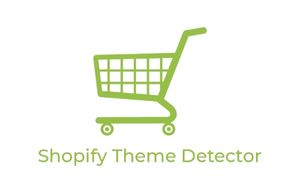 Shopify is one of the best eCommerce platforms that are available. It is the complete package, containing everything you need for building a website and taking orders. To build a website, you need a theme and there are numerous paid and free Shopify themes for the platform. Many people opt for the free Shopify themes because the costs are much lower, but in this article, we will look at whether this is the case, or if it is better to have a premium option.
What is a Shopify Theme?
The first thing to consider is understanding what a Shopify theme is and what impact it has on your website. The theme can be defined as the style and design of your website. Everything from the colors, fonts, layout and features can be contained within a theme.
On Shopify, you can change your theme at any time, without a major impact on product listings or page content.
When you start with Shopify, the account comes with Debut. This is the default theme, but there are 9 free Shopify themes and lots more premium themes that you can use. The problem with Debut is that it is very generic and without some major customizations using page builders or other tools, it is going to look rather basic and not unique.
In comparison, there are lots of different premium options. These have unique features like hero images, video integration, and other elements that can make your website impress guests and help convert customers.
Paid themes normally cost a one-off fee, which can be around the $200 mark. There are other themes that aren't listed on the Shopify theme store that can cost lots more, but they also have features that can help you build a very successful website.
Is it Worth Using Free Shopify Themes? Or Should You Buy Premium
So the ultimate question is whether or not free Shopify themes will suffice when it comes to making a Shopify website that you want to succeed. There is no simple answer here. There are going to be times when a free theme might be worthwhile, like when you want to build a Shopify website for teaching purposes or when you want to get more familiar with Shopify.
Then there are going to be times when a Shopify premium theme is better like you want to make it big on the platform.
To help you decide, here are several areas that you need to consider.
Designing your Website
The first aspect is clear: website design. Premium website themes tend to have more options for designing your website. You tend to get just the generic and basic layout with a small selection of customizations with free Shopify themes. And there is nothing else to make your website look truly unique and purposeful.
With premium options, there are numerous customization options and you can make changes that make your website look like it was custom-built. You can often incorporate the best branding elements, from colors to text to truly let customers know that your website is open for business.
One example of the difference is masonry grids. These aren't available on a free theme, not one that is worthwhile anyway. And then there are other elements like video. As video can help convert 80% of audiences, getting a good theme with video options can be useful.
Cost
Another important aspect is cost. Free is exactly that and free themes are easy to cost. For premium, it is harder to predict costs. You can find some themes on third-party marketplaces that are just $17 each. Or you can spend more than $500 to get a theme.
Those that look for a custom-made theme from a qualified Shopify developer could get a price that is about $10,000. But usually, it is enterprise-level stores that go for these options.
Free themes can be downloaded from the Shopify theme store, along with some paid options. There are also other third-party sellers, so be aware that some additional costs might be involved.
Features
One of the most important elements when it comes to selling online is that you need to have features to help you sell. From adding a popup to custom chat boxes, features are the way that you can get customers to interact with your brand.
The problem with free themes is that they are often lacking in features. That doesn't mean that your website will be completely boring. After all, you can always head to the Shopify app store and then purchase at least one of the apps to add features there. But you will likely need to spend more money.
In addition, the more apps that you install on your website, the slower it will be. Speed is important, with every second that your website takes to load you will lose 7% of your revenue.
Premium themes can come with lots of advanced features. Booster and Shoptimized are great themes that come with all the features that you need to run your website. Those that are using these themes can often save you money over a longer period.
One of the features that you do tend to get with free themes, is that you will get basic product filtering. With premium themes, there are lots of options for filtering. Therefore, the customer experience will be much better and you can get more conversions.
Website Loading Speed
Another common factor to consider is that you need to have good website speed. The problem is that this can be difficult to measure. And then it depends on how the theme has been designed and coded and whether the creator considered their loading speed.
Free themes tend to load quickly, partly because Shopify has designed them and they want themes to be optimized. In addition, free themes don't have too many features, so they don't need to load much to work. But there are problems with this as well. It often means that people use lots of apps that slow down websites.
Then there are premium themes that can have load times that are less than a second. For example, Shoptimized and Booster are two very fast themes.
Ease of use
When it comes to ease of use, it depends on your skill level. There are going to be some people that are going to find both just as easy. Those new to Shopify, however, are more likely to find the free themes easier to use. And this is because there generally isn't much to them. What you see is basically what you get.
Premium themes will have more complex issues, but those who have experience with any website building will know that these features are fairly simple to implement. And it is important to note that there is documentation when it comes to building a website.
And most premium themes also have videos on YouTube that you can reference.
Support
There is documentation and direct support for all the themes that are featured on the Shopify theme store. However, a theme that is purchased from a third party can be fully supported or not. You have to make sure that you have the support or you have to find those that can help you.
What is Recommended: A Paid or Free Shopify Theme?
While there are some benefits to free Shopify themes, you must consider the benefits and costs of a free Shopify theme. In reality, there is nothing better than a paid Shopify theme. You can choose a theme that is based on numerous niches, such as toy stores or electronics.
In addition to the small benefits such as features and speed, it can be so much more lucrative to have a theme that is going to be easier to customizable. Free themes just don't have the tools you need to build a great website.
And you must consider getting a customized, high-quality design. About 75% of a consumer's decision to purchase from you is based on the website's design.
Is Free Ever Worth It?
There are times when you should get a free theme. For instance, those on a tight budget are going to be limited to free themes. In addition, you might be testing your Shopify account and want to get used to the platform before you start to build your website properly.
Some have simplified needs or personal requirements. For example, if you only need a website for a few weeks because of a one-off event, then a free event might be something more worthwhile.
Then some just want to use the Shopify website for training other people to use Shopify or how to blog, etc. Then you don't want to build a website with an expensive theme.
Final Word: Free Shopify Themes: Are they Worth It?
When it comes to building a website, you must consider whether it is worth purchasing a premium theme or using one of the free Shopify themes. For most stores that want to be highly successful, a premium theme is really important. However, there are also opportunities to use one of the free Shopify themes, you just need to be sure that you're not limiting your business's chances of success.
Avi Klein
Vast experience in the online world. SEO expert, Web developer and consultant to several online companies.
Read more...
. Read more about
our approach
to reviewing themes and plugins.