The Top 10 Gadget Shopify Themes
Last modified: December 13, 2019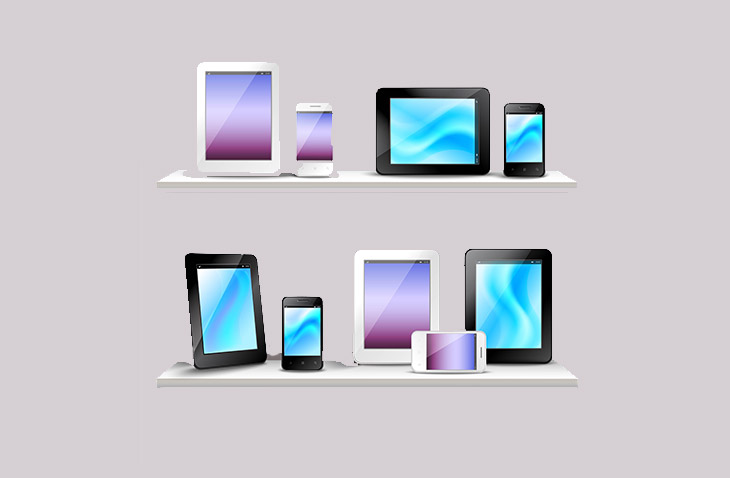 If you operate a gadget shopify store, then you want one of the best themes for your store. You will want something that will generate leads and convert visitors to your website. There are lots of different aspects that you want to look for in gadget shopify themes. For one, you want a heavy influence on images.
You might also want to have video functionality within product pages.
What Are The Main Aspects For Your Gadget Shopify Themes That You Need?
There are a few things that you need to ensure that you've got included in your gadget shopify themes. One of these is the potential strength of SEO. The higher your site is ranked, the more traffic you will get and the higher the revenue your site will generate.
A major part of this is making sure that your theme is fast. Too many themes on many platforms have bulky coding that slows down websites. This can cost you revenue. For every second it takes for your website to load, you're losing about 7% of your revenue. Just four seconds and you've lost a quarter of your potential revenue.
You also need to make sure that you can build strong links with the community. This might mean that you need to download a social media app, like one of the many Instagram apps available, or look for some connected themes.
You should also be sure that you can maximize the brand unity between your offline branding and your new Shopify theme. The more aligned they are, the better they can convert and less confused your customers will be when they visit your online store.
So, what are the top 10 gadget Shopify themes we recommend for your new or existing store?
Filter between free and paid
Booster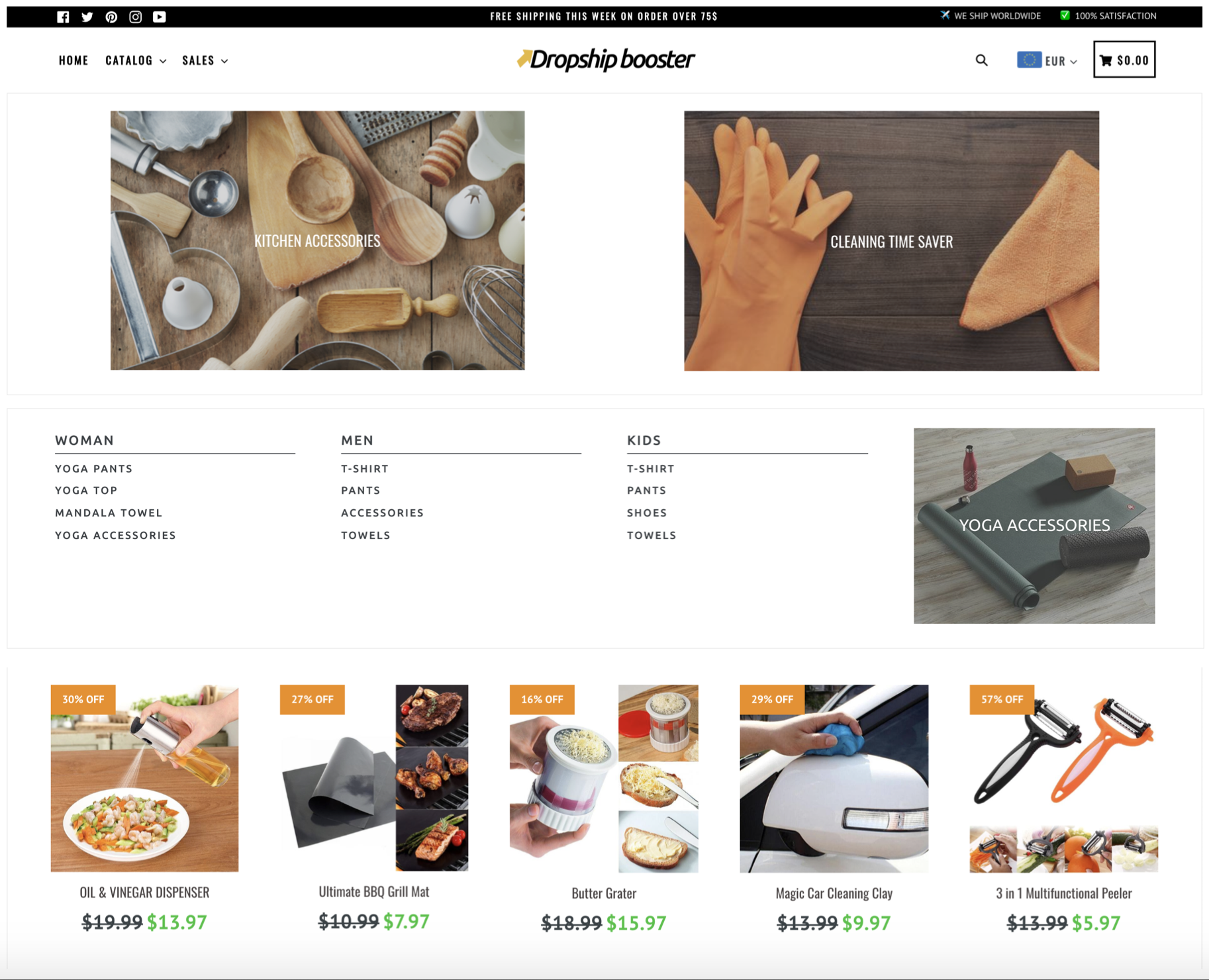 Possibly one of the most interesting themes that are on offer for Shopify, Booster is more than just a theme. It has a wide range of included functions that allow you to save time installing lots of different apps that you would otherwise have to do. For instance it includes a currency converter for easier international selling, countdown timers, social proof and more.
The developers behind the theme have estimated that all the apps that they've included within the theme will save the average business about $2000 a month.
This makes it a great option if you're wanting a store theme that will help you generate more sales and feel more like an eCommerce powerhouse. In addition, the theme is coded excellently. Therefore, you can be assured of a fast-paced theme that will improve conversions and grow your sales.
The appearance of Booster is also good. It looks impressive and performs well, making a great theme for any project.
Booster Highlights:
Save more than $2,000 on apps with all the functionality.
Fast theme, so you can stop customers abandoning your store.
Good for SEO, so your site can be found.
An excellent option when you have a lot of mobile customers.
Woodstock - Electronics Shopify Sections Theme
Designed specifically for gadget and other technology related stores, Woodstock offers your audiences an excellent experience that will help you raise revenues. This theme has been tested on numerous platforms, and perfectly transformed for each platform. For instance, this has been thoroughly tested on WooCommerce, and it has been optimized for customers.
There are more than 12 home page styles that you can choose from in order for you to find the style that matches your branding.
The theme is fast and has great SEO potential. Therefore, you can gain a high ranking on Google and keep them on your website. This theme also has other great apps installed within the code, therefore, you can reduce the need to pay for extra apps that might slow down your website. A good example of this is the mega menus and product slides, items that are great for gadget websites.
Woodstock – Electronics Shopify Sections Theme Highlights:
A responsive theme that has a lot of potential to rank on all search engines highly.
Lots of added apps to make your site more functional.
Loads of style options to ensure that you can have one that matches your branding.
Tested on different platforms for higher results.
Polaris
Polaris is a minimalistic theme that allows you to focus the attention of the audience on the one thing that matters the most: the technology on your website. This helps to improve your website's conversion rates and the uptake of information that you're providing audiences. And because there is a focus on the sales funnel of the website, you can be sure that this theme has a high conversion rate.
The theme's product filtering system is great. It is advanced enough that it can help reduce the number of options available to customers so they don't abandon your store because they're overwhelmed. Yet at the same time, the options presented can be so refined that they can be exactly what your customer needs.
There is also a quick shop feature that can speed up the experience for your customers, and reduce cart abandonment. If there is cart abandonment however, there are lots of ways you can bring those customers back.
To help with long term sales, there is a great newsletter popup system. This can help you generate bigger email marketing lists and you can build trust with audiences thanks to a great review system. There are also social media tools so you can share your content with your audience.
Polaris Highlights:
A minimalist Shopify theme designed to put a focus right where it should be: your products.
Lots of great features to make this theme fast, so customer experiences will be great.
Good SEO potential to help you rank highly.
A fully responsive design that will help you with customers who are using their mobile devices to visit your online store.
Plain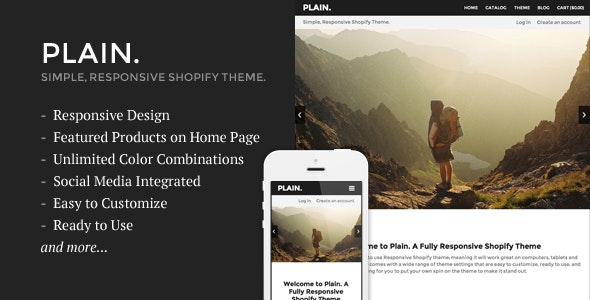 Plain has lots of features and aesthetically pleasing elements, so it makes it on to a lot of Shopify lists and it is no different here. It has a great design that is highly converting, super responsive and able to display perfectly on whatever device the visitor is on. Therefore, no matter what you're selling; whether they are large or small gadgets, this theme should be on the shortlist.
To help you establish your branding there is the option to upload your existing logo or you can use the logo builder, inbuilt, to create one. The inbuilt logo designer is limited to text based logos. There is also the option to use a custom favicon, something that will help you rank highly on Google.
Customization is easy with this Shopify theme. You can match the background to most colors, and to help convert more customers, you can customize the buy buttons. There are many different options for what color to use on your buttons. And you can test to see what is better for converting.
Plain Highlights:
Lots of menu options that can help your users navigate across your store and this can help them find more relevant products they want to buy.
Lots of great social media integration, therefore you can engage with audiences across platforms.
The theme is optimized for search engines for better search performance, allowing you to grow traffic and earn more.
Lots of features to improve order values.
Symmetry
This highly responsive theme allows you to set your store to look sleek, modern and trustworthy. Therefore, visitors to your website can be really impressed and you can expect to see some great returns. This site is fantastic for SEO and speed. Therefore, you can also attract higher rankings on Google and search engines as well as improving customer experiences that lead to great conversions.
There are a lot of features built into the theme that will help you convert more of your web traffic. One example is the multi-level option that looks aesthetically pleasing. It is also practical, allowing customers to find the page they need on your website within just a few clicks. The experience can also be enhanced through the 'quick buy' function. This is very similar to how Amazon works.
There are lots of great options for social media including a fantastic Instagram feed that will improve engagement with your audience. This also removes the need for an additional Instagram app being installed on your website.
Symmetry Highlights:
A mobile-friendly theme that will look great and keep customers clicking on any device.
Free stock images are available from Burst. Have professional images on your website to improve the aesthetics of the site.
Advertise your gadgets on social media with the in-built social media media apps.
There are four styles to help you match your new website to your offline branding.
Startup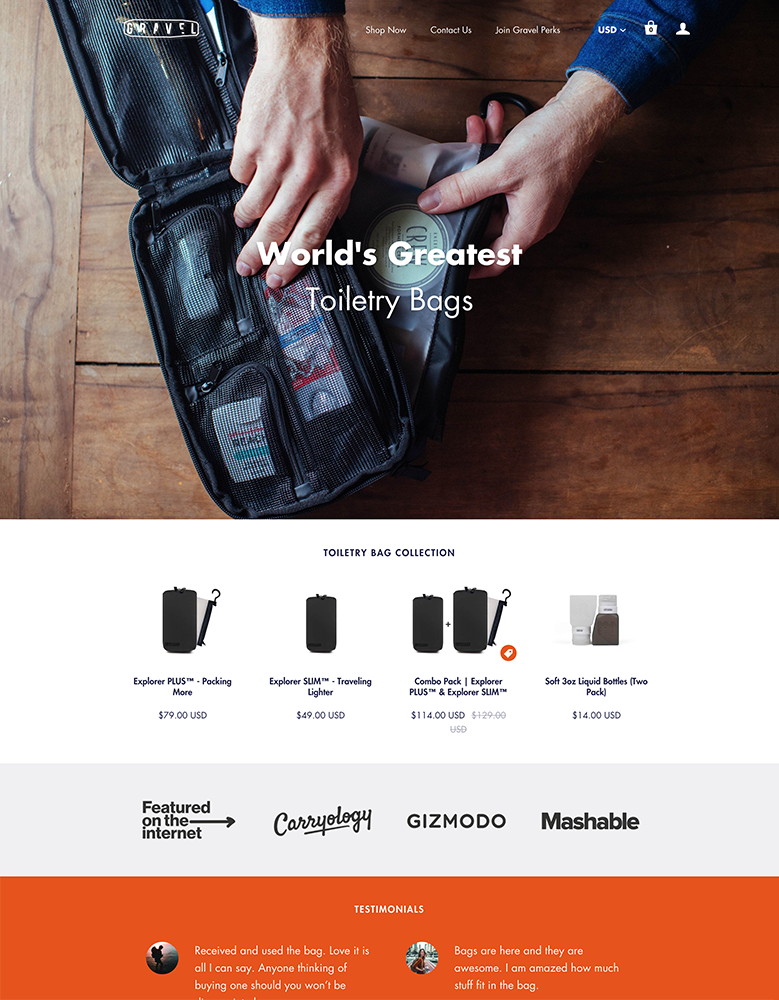 Are you looking to promote just one gadget? Then startup might be the best Shopify theme for you. It has been perfectly designed for small catalogs and has a modular-style home page that is easy to customize. There are four different styles that you can utilize for a basic design. One of these is a great technology style that will be perfect for a gadget shop.
This theme concentrates on allowing you to build a rapport with your audience. There is a customer testimonials section. This can be further enhanced with a few review apps, but if you don't want to add these, there won't be any negative consequences.
To showcase your gadgets you can take advantage of the wide layout. You can also use large imagery to display the finer details of the products.
And as mentioned before, videos can be very important for gadget selling businesses. Therefore, place one video on your home page. The video can be hosted on popular video sharing websites like YouTube and Vimeo. Therefore, they can act as a double marketing tool and therefore, you can build lots of traffic for your website.
Startup Highlights:
Optimized for all devices, so that your audiences will get to see your beautiful website no matter what device they are on.
Optimized for search engines, so you can attract more traffic through search engines by getting highly ranked.
Lots of free, professional images available for your store, supplied by Burst.
There are four styles to choose from, including a customizable Technology style.
Trademark
Trademark is a fantastic Shopify theme, built for a market that loves gadgets and other technology. Its elegance is lovely and therefore it can be used to market to lots of different demographics. So if you're looking at a specific group of customers, you can be sure to find a style and set of colors that will appeal more to that target market.
Visitors will be impressed with the design of the store and there are two beautiful styles to choose from. There are also a lot of great features that will turn your Shopify store into a powerhouse. There is a live search feature that helps customers discover the gadgets that they want. There is also a multicolumn menu option that can allow you to promote specific featured products on your menu.
You can use images, videos and text to promote your products and there are some beautiful slideshow options that can be animated to help you market products/your brand on the home page. There is a versatile blog slider, that is great for announcing the latest advice/news and more on your website right on your front page and get your customers clicking for more information.
Trademark Highlights:
Fully optimized for search engines and attracting customers through high rankings.
Built for speed, don't lose out on revenue because of a slow store.
Elegant designs that are aesthetically pleasing to many.
Great for those with lots of gadgets to sell.
Empire
Empire is a great theme that has a lot to offer those who want to sell gadgets online. With three included styles and lots of customization available, you can build a website that you can be proud of that matches your offline branding.
The theme was built for large catalogs and to help customers who want to find specific items, there is an inbuilt predictive search to improve their experience.
There is also product filtering to make their shopping experience even better.
To help convert, you can rely on the theme's quick buy option to move customers effortlessly from the product page to the checkout page.
Empire Highlights:
Optimized for search engines and mobile devices, so you can be seen on search engines and give customers a great experience.
Free images via burst.
A quick buy option to speed up the shopping experience.
Lots of great options to help customers find the products they want.
Handy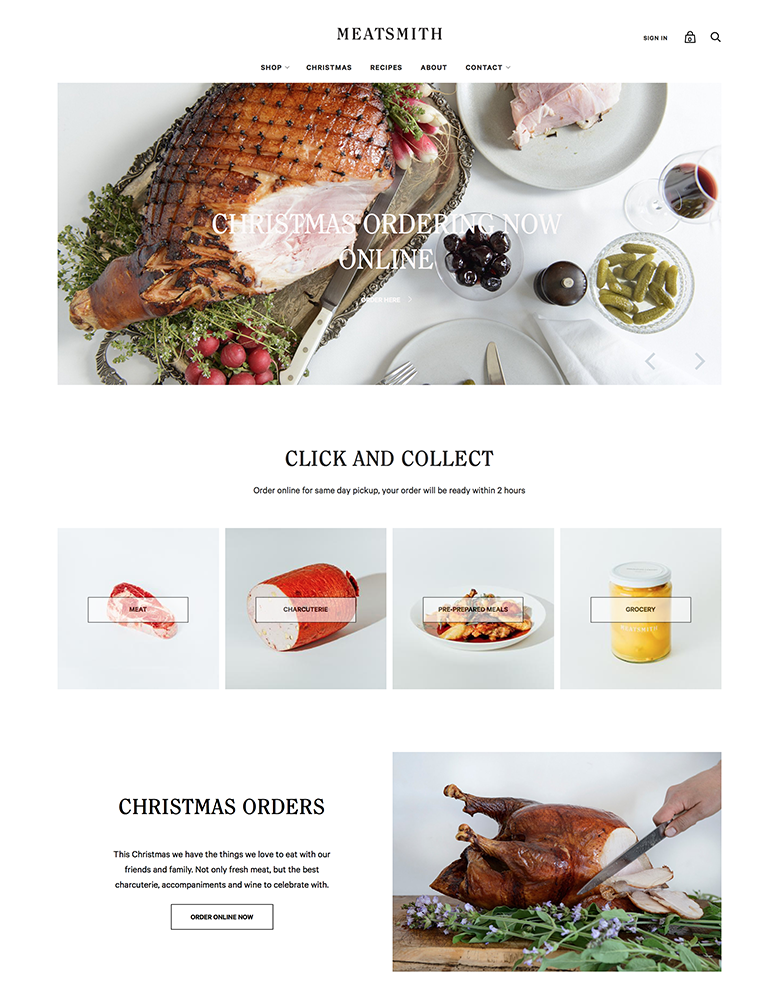 This theme has been designed for mobiles, therefore it will do great for a modern audience that spend more time on their mobiles searching the internet. Recent trends have shown that more people are willing to spend via a mobile device and that in some cases there is an almost 50/50 split between mobile and desktop spending.
You can use the search focused menu to help customers to find what products they are looking for your website. There is also another multi-column menu that organizes your website with ease.
To help customers keep in contact with you, there is a great quick link contact bar that can have a lot of contact information stored on there. This can include store hours, location and a stylish set of icons.
Handy Highlights:
Lots of menu options to help visitors navigate around your site.
Lots of options to keep in contact with your audience.
Three styles to choose from.
Mobile-first design.
Supply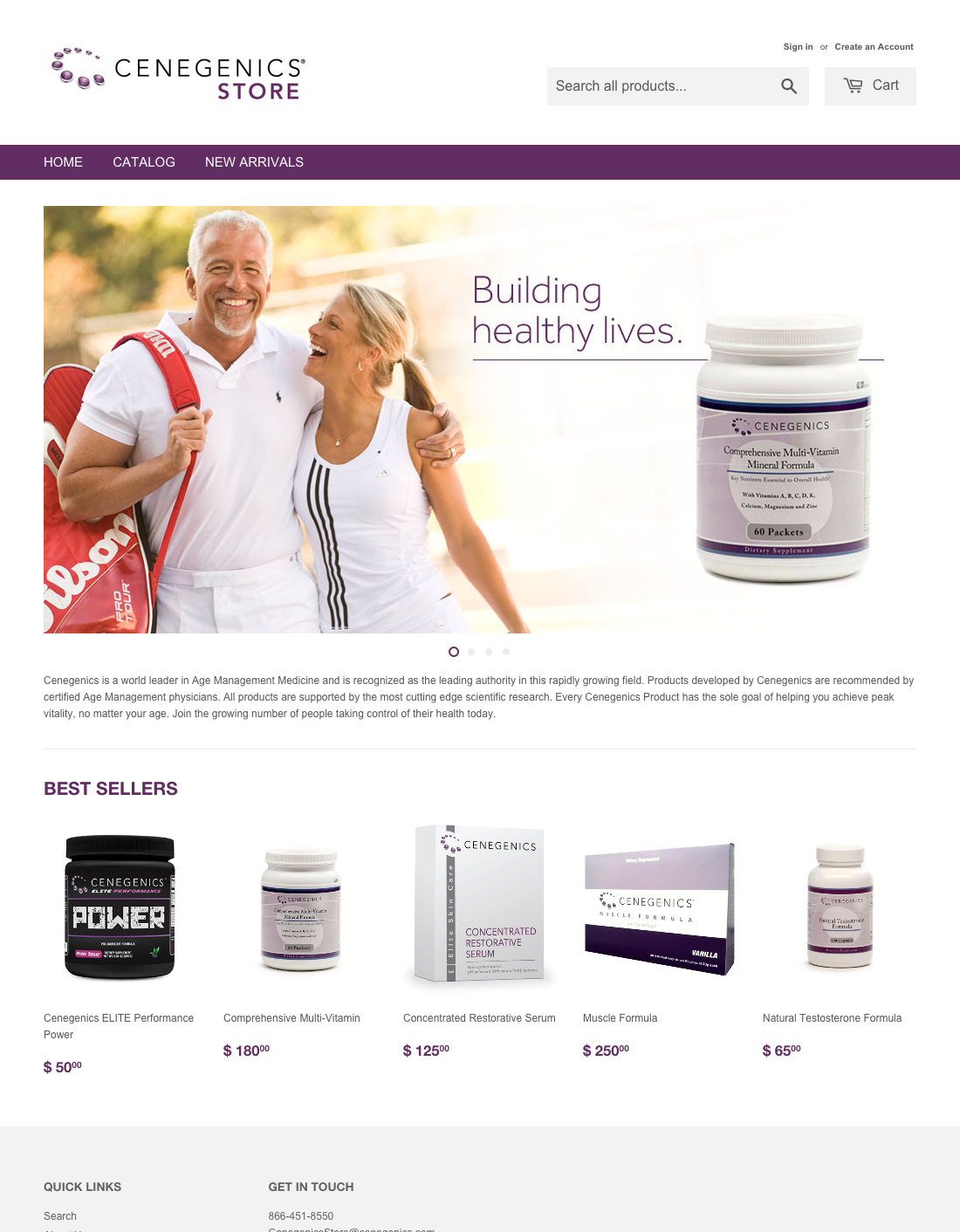 This free theme was built specifically for large catalogs. It comes with a few features that make it a great option for those who are on a tight budget. There is a collection filtering sidebar that allows customers to filter products by collections, brand, price and other customizable options.
To build branding, there is a slideshow option that can showcase the most important products on your home page. This can include featured collections on the home page.
Supply Highlights:
A free theme, great for those who are on a tight budget.
Showcase your products on your home page through excellent slideshows.
Filter products through various options.
Optimized for mobiles.
Final Word: The Top 10 Gadget Shopify Themes
When you are selling gadgets on Shopify, then you need to use on of these gadget Shopify themes in this list. They will help you showcase your products and sell more online. They will also help you to better brand yourself to customers. Which of these themes will you choose?
Avi Klein
Vast experience in the online world. SEO expert, Web developer and consultant to several online companies.
Read more...
. Read more about
our approach
to reviewing themes and plugins.