Gaming Shopify Store: Top Starting Process
Last modified: June 5, 2022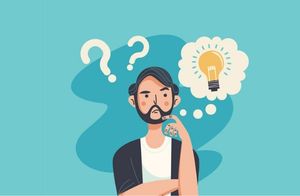 Gaming is big business. The gaming industry is worth over $114 billion a year when you look at both mobile and desktop games. When looking at gaming habits, the average mobile gamer will spend about $61 per year and console gamers will spend an average of $84 per year. Desktop gamers spend an average of $71 per year. Therefore, owning a gaming Shopify store can be a great investment.
So here are some steps on how you can win big at your gaming store on Shopify.
Recommended: 10 Best Shopify Technology Themes [2023]
#
Name
Image

Get a Free Custom Shopify Store
1

Woodstock - Electronics Shopify Sections Theme

2

Polaris

3

Supply

4

Plain

5

Symmetry

6

Startup

7

Warehouse

8

Loft

9

Empire

10

Trademark

Show More
Step 1 – Create an Account
The first step is to create an account for your Shopify website. This can be easily done and you get a 14-day free trial for your account. In this 14-day period, you can make sales but these will be liable to the payment processing costs that Shopify and other payment gateways charge.
Step 2 – Choose Theme
Now you need to choose a theme for your website. There are lots of Shopify themes that you can use. This includes themes like Shoptimized and Booster. These have fast loading times and flexible designs that allow you to customize them to your branding.
After designing your website, you want to make sure that you're adding in all the vital information such as payment details, shipping and key information that is required to run your store.
Step 3 - SEO is Key
Gaming is big business, therefore it always has new investors in the market. The problem with this is that you can sometimes feel swamped in the market. SEO is going to be key to the success of your store. You want to be found by audiences and you want to target high-performance keywords that have lots of searches but low competition.
Speed is going to be vital for the success of your website as for every one second that your website takes to load, you will lose about 7% of your revenue. Another factor is going to be blogging. Some of the most successful gaming brands have blogs have 1-2 articles published a day.
Step 4 - Videos
Gaming is about visuals, therefore you want to make sure that you have a screen recorder and then play videos of your gaming time. Video is going to consume about half of internet usage and including video on your blog posts, product pages and more is going to help you rank and keep customers on your website.
Step 5 - Print on Demand
Gamers love to have products that are unique and trendy. You can keep on top of trends by using print on demand services to create new products and then deliver them to your customers. Numerous brands can offer you the services for this, at no cost to you unless there is an order made. For instance, you might want to use Printful or Printify.
Final Word: Gaming Shopify Store: Top Starting Process
If you're looking to start a gaming Shopify store, then you need to think of the five great steps above. This is a very competitive arena and you need to ensure that you have the right store to build a lasting business.
Avi Klein
Vast experience in the online world. Shopify Expert, SEO expert, Web developer and consultant to several online companies. Read more about
our approach
to reviewing themes and apps.