How Much can you Make with Print on Demand?
Last modified: September 21, 2023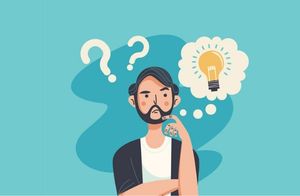 Are you looking to set up a print on demand business? Businesses using print on demand printers like Printify or Printful (there are many more, check out our list of the best POD apps here) can create large catalogs of great products that customers like. This allows some businesses to make lots of money. In fact, Printful can say that they're making $202 million from their own sales from 364,000 clients. This does include some private customers and clients who are printing for small runs for uniforms or events. So let's look at how much can you make with print on demand. Regardless what you are selling. It can be metal POD items of even underwear.
Recommended: 14 Best Shopify Print On Demand (POD) Apps – [2023]
#
Name
Image

Get a Free Custom Shopify Store
1

Printful

2

Printify

3

SPOD

4

CustomCat

5

teelaunch

6

JetPrint

7

AOP+ Easy Print on Demand

8

T-Pop

9

Two Fifteen

10

WC Fulfillment

11

Factory4me

12

Pixels

13

Riverr

14

Print Partners

Show More
Current Standards
There are lots of opinions when it comes to making money on print on demand. For instance, some experts have created models where you're able to bring in $500 a month. This isn't a lot, it certainly isn't enough to allow you to quit your job and manage your business full-time. But for those looking for a part-time venture or as a starting point, this could be a good option.
However, others have shown that print on demand sales can exceed a lot of expectations. Some sellers on Shopify have shown that they can earn $14,000 a month with print on demand sales. After purchasing the goods, they were able to make a profit of $10,400.
But saying that, every business is different. It is very dependent on your market, prices and marketing. If you do no marketing, you can expect your business to do well. If you're in a super competitive market and selling at higher prices, your revenues might also be reduced.
However, selling at low prices can also have a negative impact on your revenues. Therefore, it is important to follow some great tips to help you earn more revenue.
Tips for Earning More From your Print on Demand Business
Here are some tips for you to earn more from your print on demand business.
1. Check your Profit Margins
The first thing that you should do is ensure that you're charging the right price for your products. You need to charge between 40 and 70% over what you're paying for your product. So if you're charged $10 for a product from Printful or Printify, you should be charging between $14 and $17 for the product.
2. Check Suppliers
Be sure that you're not going too cheap on your suppliers. While keeping costs down is important, if you don't have good quality products, customers will speak their mind and no one else will purchase from you.
3. Diversify
You can't make a lot of money from a small catalog with a limited range of products. With print on demand, you want to have lots of products in many categories that ensures that you have lots for customers when they come. Not only can you attract more of your audience, but you can also cross-sell and upsell with ease.
4. Bundles
Bundles are important for attracting audiences. You can bundle products together, provide a discount and attract audiences.
5. Be Sure to Sell Popular Items
Keep on top of popular trends. The best print on demand businesses will always look at what is popular and start selling those. The good thing about print on demand is that new trends can be quickly added to your store because you just have to create the design.
Final Word: How Much can you Make with Print on Demand?
If you're wondering how much can you make with print on demand, then you should consider how much effort you're willing to put into your business. The more you put into your marketing, the more money you will make.
Avi Klein
Vast experience in the online world. SEO expert, Web developer and consultant to several online companies.
Read more...
. Read more about
our approach
to reviewing themes and plugins.