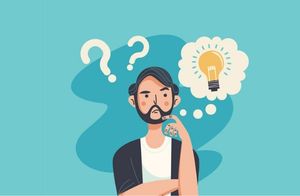 How To Cancel A Shopify App Subscription
Last modified: June 13, 2020
Apps are a fundamental part of the Shopify experience. They help you grow your business, add functionality to your website and earn more revenue. However, there are going to be times when your Shopify app is no longer relevant to your brand. There are several reasons for this:
The charges for the app have gone up and are no longer cost-effective.
The trial period for the app is running out and there has been no value added to your brand.
There is a conflict between two apps that's causing problems on your store.
You've bought another app that can also do the same function.
You've decided to close your Shopify store.
Despite your best efforts, you can't operate the app.
In these circumstances you need to uninstall the app. If it is a free app, then there will be no problems. You'll be able to uninstall your app and then not be worried about any future charges. But the majority of apps are actually paid for. Therefore, you might be concerned that when you uninstall the app, you will still be charged.
How App Subscription Charges Work
When uninstalling an app and not looking to get another charge, you need to understand how Shopify billing works. Shopify billing is done every 30 days. Any charges for apps, payments, general subscriptions are included on that bill.
However, this means that if you don't install an app on the same day as your bill, you can be behind on your app payments. Therefore, uninstalling your app might not remove the charge on the next month. Or you might get a partial charge for the app usage. However, the month after that, you should no longer be billed for the usage of the app.
That is unless the app developer bills outside of Shopify, like through Stripe. If this is the case, then you should contact the app developer to have your invoices terminated.
Steps To Uninstall An App
To uninstall an app on Shopify, follow these instructions.
Step 1 – Check Your App
The first thing to do is to check that your app hasn't made any changes to your theme. Some have done and if that is the case, you must first revert to the original theme settings, otherwise there could be errors on your store. This might need the help of a developer if you don't have the skills necessary.
You might also want to backup your store.
Step 2 – Login To Your Store
Login to your Shopify dashboard using your store credentials.
Step 3 – Apps Section
From the Shopify Dashboard, go to the apps section of the backend by clicking on 'Apps'.
Step 4 – Find The App
From the apps that are listed in this section, find the app that you wish to remove. Then click on the 'Delete' option.
Step 5 – Confirm
A popup message should appear. On this, click on the 'Delete' to confirm that you no longer want to have the app on your store.
Step 6 – Test Your Website
Now test your website, make sure that there are no unexpected errors on your site caused by the deletion of your store. If there are, you can either try to resolve these with another app or some developer skills or re-instate your latest backup.
Don't forget to backup your website whenever you make changes to your Shopify store. Losing all the data on your website can cause significant troubles for you. Look at these backup apps if you want to choose one.
Offers & Promos