How To Change The Language In Shopify
Last modified: November 1, 2023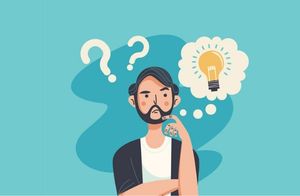 Shopify has a lot of elements that allow you to communicate with customers in most languages across the world. There are also specific translation apps that can convert your current Shopify store into another language to expand your reach. A good example would be Translation Lab.
However, if you're looking to change the current/default language for your Shopify store to one that better reflects your store, then follow these instructions.

Key Takeaways
1
Shopify supports communication in many global languages and adding more languages can attract a wider audience.
2
Specific translation apps can convert your Shopify store's language like Translation Lab.
3
To change the default language, follow specific steps like login and selecting languages.
Recommended: The 10 Best Shopify Translation Apps – [2023]
#
Name
Image

Get a Free Custom Shopify Store
1

Pluglin

2

Language Translate ‑ Transcy

3

ConveyThis

4

Langify

5

Easy Language Translate

6

Translate Your Store – Weglot

7

LangShop - Language & Currency

8

Translate My Store

9

Translation Lab

10

Panda Language Translate

Show More
Step 1 - Login
The first step is to log into your Shopify store using your user credentials.
Step 2 - Online Store
Use the left-hand menu to open the 'Online Store Theme' section and then find the 'Current Theme' section within the dashboard.
Step 3 - Languages
Within the current theme section there should be an area that is labeled 'Edit Languages' in the actions drop-down options. Find the option that reads, 'Change Theme Language'. Then you can select the language from the drop-down options.
Step 4 - Save
Once completed, you can click on the 'Save' button to complete the process and confirm all changes.
Why Changing The Language In Shopify is Essential
Reaching a Global Audience
In today's interconnected world, businesses aren't limited to local audiences. With the internet breaking down geographical barriers, there's potential to reach customers from different parts of the world.
By offering multiple languages, a Shopify store can cater to a diverse audience, ensuring that language isn't a barrier to sales.
Enhancing User Experience
Imagine a customer landing on a website and struggling to understand the content because it's in a foreign language. It's likely they'll leave without making a purchase.
By providing content in a user's native language, the shopping experience becomes smoother, more intuitive, and more enjoyable, leading to increased trust and higher conversion rates.
Staying Ahead of Competitors
In the competitive world of e-commerce, it's the small details that can set a store apart from its competitors.
By offering multiple languages, a store showcases its commitment to catering to diverse customer needs, giving it an edge in the market.
Boosting SEO Rankings
Search engines prioritize user experience. Websites that cater to users in their native languages are likely to have lower bounce rates and longer session durations, both of which are positive ranking signals.
Additionally, by having content in multiple languages, a store can rank in search engines for non-English queries, tapping into a broader audience.
Advanced Settings and Techniques for Language Change in Shopify
Utilizing Language Files
Every Shopify theme comes with a language file, which is essentially a compilation of all the text elements used within the theme.
By accessing and editing this file, store owners can customize every textual aspect of their store, from button labels to error messages. This ensures that even the minute details align with the language preferences of the target audience.
Geo-Targeted Language Redirects
Instead of waiting for users to select their preferred language, implement geo-targeted redirects.
By detecting the user's location, the store can automatically redirect them to the version of the site that matches their region's primary language. This creates a seamless experience for the user, as they are presented with content in their native language without any extra steps.
Consistent URL Structures
When adding multiple languages, it's essential to maintain consistent and clear URL structures.
For instance, using subdirectories like "/en/" for English or "/fr/" for French can help in distinguishing content for different languages. This not only aids in better site navigation but also provides clear signals to search engines about the language of the content.
Handling Currency Conversions
While language is a primary aspect of localization, currency plays a crucial role too. When changing the language to target a specific region, ensure that the store also offers the option to view prices in the local currency.
This can be achieved by integrating currency conversion tools that automatically update product prices based on current exchange rates.
Regularly Update Translations
Languages are dynamic, and the way people use them can evolve over time.
Regularly review and update the translations to ensure they remain accurate and relevant. This is especially important for dynamic content like product descriptions, blog posts, and customer reviews.
Conclusion: How To Change The Language In Shopify
If you're looking to add more languages to your store to appeal to a wider audience, you'll need a translation app. You can find the best translation apps here, or you could use this highly recommended one here.
FAQs
Can I switch back to my original language after changing it in Shopify?

You can switch back to your original or preferred language in Shopify by going to language settings and selecting the desired language, then save the changes to apply them to your store.

How does changing the language affect the SEO of my Shopify store?

You can switch back to your original or preferred language in Shopify by going to language settings and selecting your desired language. Don't forget to save the changes for them to take effect on your store.

Is there a limit to the number of languages I can add to my Shopify store?

The number of languages you can add on Shopify depends on your plan and any third-party translation apps you're using. To find the details, check your Shopify admin or the app's documentation.
Avi Klein
Vast experience in the online world. Shopify Expert, SEO expert, Web developer and consultant to several online companies. Read more about
our approach
to reviewing themes and apps.