How to Choose a New Theme for Shopify
Last modified: October 3, 2023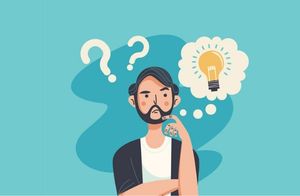 At times you might want to change your website design. There are numerous reasons why you might want to change your design and the best way to do this might be to add a new theme. However, how can you choose a new theme for Shopify? Here are some tips on how you can decide on which design direction you would like to go.
Key Takeaways
1
Establish a clear goal for your website redesign to guide your theme selection process.
2
Search for a theme that aligns with your budget, goals, and wishlist, considering both aesthetics and functionality.
3
Understanding your brand identity, user experience, and mobile responsiveness is crucial in selecting a Shopify theme.
Recommended: 16 Best Converting Shopify Themes [Dec, 2023]
#
Name
Image

Get a Free Custom Shopify Store
1

Debutify

2

Symmetry

3

Palo Alto

4

Korando

5

Atlantic

6

Mavon

7

Grid Theme

8

Everything

9

Luce

10

BoosterTheme.com

11

Retailer Multipurpose Fastest Converting Shopify Themes

12

Polaris

13

Pop

14

Plain

15

Shoptimized™ - Highest Converting Shopify Theme

16

Jumpstart

Show More
Step 1 – Set a Budget
The first thing that you need to consider is the budget for your new theme. Some themes, like those found on the theme store, cost a one-off fee. Others you can buy for a subscription. The difference in the annual price of the subscription compared to the one-off isn't always so large. Some subscriptions cost the same amount in an annual amount as the one-off.
But there are other considerations as well. For instance, for those who use Shoptimized or Booster, then you can save money in other areas like app subscriptions. And some themes are highly converting, so extra expenses can sometimes mean that you can earn proportionally more money.
So very carefully consider these elements when coming up with a budget.
Step 2 – Set a Goal
Next, you need to set a goal that you would like to achieve with your new website design. You might want to try to speed up your website or you might want your website to have a better conversion rate. Alternatively, you might want to have certain functions that aren't on your theme (like a hero video).
Step 3 – Make a Wishlist
You then need to make a wishlist of all the features and functions that you want the new theme to have. With some themes, you can get some nice features like search, filters, videos, email subscription and more.
But not all themes have these and you might find that some themes that meet your goal don't have all the features that you need. However, you can always use an app to fill the gaps.
Step 4 – Search for a Theme
Now you need to search for a good theme. There are many ways that you can search for a theme. There is an extensive list of potential themes under different categories on this website. You can find these articles here.
Or you can search for a theme on the store. But this can take longer.
You might want to list a few potentials, like three, and then compare them offline. You can also view demos and other stores that are using that theme to see how the theme will perform.
Step 5 – Purchase and Install
Finally, you want to purchase and install your choice of theme. If you're buying from the Shopify theme store this is much easier, but there are more feature-full themes that are off the Shopify theme store. Installing these just takes a little longer.
Enhancing Your Shopify Theme Selection
Key Considerations for Theme Selection
Choosing the right theme for your Shopify store is a pivotal step in ensuring a seamless and engaging user experience. It's not just about aesthetics; the functionality, responsiveness, and adaptability of the theme play a crucial role in conversion optimization.
We've been in the trenches of digital marketing and development for years, and we've seen firsthand how a well-selected theme can elevate a brand's online presence. It's essential to consider your brand identity, the user experience, and mobile responsiveness when selecting a theme.
These elements are integral in ensuring that your online store is not only visually appealing but also functional and user-friendly.
Official Shopify Theme Store Advantages
We always recommend our clients to opt for themes from the official Shopify Theme Store. With our extensive experience, we've observed that these themes are rigorously tested for quality and functionality.
The store offers a variety of themes, both free and paid, ensuring that you have options to choose from based on your budget and needs. The themes are updated regularly, ensuring that your store is always running on the latest technology, offering optimal performance and security.
Customization and Integration
Integrating the selected theme into your store is another aspect that store owners should focus on. While the process might seem straightforward, engaging professional developers ensures that the theme is not only integrated but also customized to fit your specific business needs.
We've assisted numerous clients in integrating and customizing their themes, ensuring that the store's aesthetics align with their brand identity and the functionality caters to their customers' needs.
Expert Tips for Shopify Theme Selection
Budget and Features
Planning your budget is a foundational step in the theme selection process. We advise our clients to consider not only the cost of the theme but also the expenses associated with customization and integration.
Listing the features you need is also essential. Over the years, we've helped businesses outline the features essential for their online stores, ensuring that the selected theme aligns with their operational needs and enhances the user experience.
Industry Relevance and Product Listing
Choosing a theme that is tailored to your industry is a strategy we've seen yield positive results over the years. Themes designed for specific industries are equipped with features and functionalities that cater to the unique needs of those sectors.
Additionally, considering the number of products you intend to list is crucial. We assist our clients in selecting themes that can adequately display their product listings, ensuring that the store is organized and easy to navigate.
Conversion Optimization and User Experience
In our years of experience, focusing on conversion optimization and user experience has proven to be a game-changer. Selecting a theme that is not only visually appealing but also optimized for conversions is essential.
We focus on elements like CTAs, page loading speed, and user-friendliness, ensuring that the store is designed to convert visitors into customers effectively. Mobile responsiveness is another aspect we prioritize, given the increasing number of users shopping via smartphones.
Conclusion: How to Choose a New Theme for Shopify
Above are the steps that you need to take when you choose a new theme for Shopify. These steps are easy to follow and make the choice easier. And when you're finished you can be sure that you have a great website that is ready to convert.
FAQs
How often should I update my Shopify theme?

It's essential to update your theme regularly to benefit from the latest features, improvements, and security updates. Always check for updates and review the changes before applying them.

Can I get a refund if I'm not satisfied with the theme I purchased?

Refund policies vary. Check the refund policy of the theme developer or marketplace from where you purchased the theme before buying.

Will my existing content be transferred when I change the theme?

While your products, pages, and blog posts will remain intact, some content like images and texts on the homepage may need to be reconfigured or re-added after changing the theme.
Avi Klein
Vast experience in the online world. Shopify Expert, SEO expert, Web developer and consultant to several online companies. Read more about
our approach
to reviewing themes and apps.