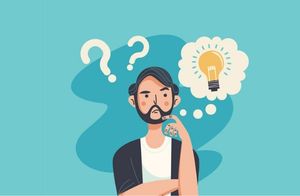 How to Choose a New Theme for Shopify
Last modified: December 29, 2021
At times you might want to change your website design. There are numerous reasons why you might want to change your design and the best way to do this might be to add a new theme. However, how can you choose a new theme for Shopify? Here are some tips on how you can decide on which design direction you would like to go in.
Recommended: 15 Best Converting Shopify Themes – 2023
| # | Name | Image | |
| --- | --- | --- | --- |
| | Shopify | | More Info |
| 1 | BoosterTheme.com | | More Info |
| 2 | Debutify | | More Info |
| 3 | Retailer Multipurpose Fastest Converting Shopify Themes | | More Info |
| 4 | Luce | | More Info |
| 5 | Symmetry | | More Info |
| 6 | Palo Alto | | More Info |
| 7 | Korando | | More Info |
| 8 | Pop | | Inactive |
| 9 | Atlantic | | More Info |
| 10 | Grid Theme | | More Info |
| 11 | Jumpstart | | Inactive |
| 12 | Everything | | More Info |
| 13 | Polaris | | Inactive |
| 14 | Plain | | Inactive |
| 15 | Shoptimized™ - Highest Converting Shopify Theme | | Inactive |
Step 1 – Set a Budget
The first thing that you need to consider is the budget for your new theme. Some themes, like those found on the theme store, cost a one-off fee. Others you can buy for a subscription. The difference in the annual price of the subscription compared to the one-off isn't always so large. Some subscriptions cost the same amount in an annual amount as the one-off.
But there are other considerations as well. For instance, for those who use Shoptimized or Booster, then you can save money in other areas like app subscriptions. And some themes are highly converting, so extra expenses can sometimes mean that you can earn proportionally more money.
So very carefully consider these elements when coming up with a budget.
Step 2 – Set a Goal
Next, you need to set a goal that you would like to achieve with your new website design. You might want to try to speed up your website or you might want your website to have a better conversion rate. Alternatively, you might want to have certain functions that aren't on your theme (like a hero video).
Step 3 – Make a Wishlist
You then need to make a wishlist of all the features and functions that you want the new theme to have. With some themes, you can get some nice features like search, filters, videos, email subscription and more.
But not all themes have these and you might find that some themes that meet your goal don't have all the features that you need. However, you can always use an app to fill the gaps.
Step 4 – Search for a Theme
Now you need to search for a good theme. There are many ways that you can search for a theme. There is an extensive list of potential themes under different categories on this website. You can find these articles here.
Or you can search for a theme on the store. But this can take longer.
You might want to list a few potentials, like three, and then compare them offline. You can also view demos and other stores that are using that theme to see how the theme will perform.
Step 5 – Purchase and Install
Finally, you want to purchase and install your choice of theme. If you're buying from the Shopify theme store this is much easier, but there are more feature-full themes that are off the Shopify theme store. Installing these just takes a little longer.
Final Word: How to Choose a New Theme for Shopify
Above are the steps that you need to take when you choose a new theme for Shopify. These steps are easy to follow and make the choice easier. And when you're finished you can be sure that you have a great website that is ready to convert.
Offers & Promos