How To Create A Shopify App
Last modified: May 18, 2020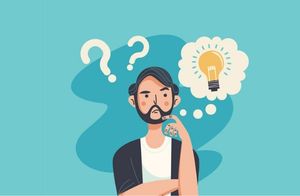 Apps are a great way to get your store onto the mobile market and start selling to customers who are on the move. How to create a Shopify store app will largely depend on what stage you're at with your business. If you're a developing store with limited funds, you're not going to be able to afford the high costs of outsourcing the app development. However, large businesses with regular month-on-month revenue can afford to hire a professional development team.
Either way, there are two development paths for you; these are:
Shopify App Development Agencies List
This is a list of all the development agencies that offer services to help you build and maintain your store's mobile app.
Shopify Apps
There are a lot of store apps that will allow you to create your own mobile app. However, this doesn't always offer the best results when compared to an app development team.
Things To Consider
Before you decide which route to go down, think about these aspects to ensure you have the right option for your store.
Time-To-Market
A mobile app development agency can be a lengthy process. Most agencies take between two and five months to build your app. DIY apps, however, can create an app for you within minutes.
Cost Of Development
An app developed by an agency can be very expensive. You could be looking at costs of up to $1,000,000. It all depends on the number of man hours needed to build your app, and the more products you have, the more it will cost. DIY apps however can cost very little, with some as little as $9 per month.
App Customisation
You won't get many customisation options when you build your own app using a DIY builder. However, when you use an app development team, they'll build the platform exactly how you need it, with the features you want. But this might cost more/take more time to develop.
Avi Klein
Vast experience in the online world. SEO expert, Web developer and consultant to several online companies.
Read more...
. Read more about
our approach
to reviewing themes and plugins.