How to Create Scarcity in Shopify
Last modified: December 6, 2023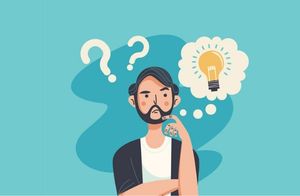 When it comes to selling online, scarcity is one of the biggest and best options you've got. Not only does scarcity allow you to build a strong conversion ratio, but it can help you build a strong reason for pushing up pricing and getting more for your money. There are many ways that you can create scarcity and here are the options that you can use to sell more, quicker and at a higher price.
Key Takeaways
1
To create scarcity in Shopify, limit discounts to create urgency and competition among customers.
2
Show limited daily product availability to enhance scarcity and drive sales.
3
Offer limited edition bundles and transparent stock levels to build exclusivity.
Recommended: 16 Best Converting Shopify Themes [Dec, 2023]
#
Name
Image

Get a Free Custom Shopify Store
1

Debutify

2

Symmetry

3

Palo Alto

4

Korando

5

Atlantic

6

Mavon

7

Grid Theme

8

Everything

9

Luce

10

BoosterTheme.com

11

Retailer Multipurpose Fastest Converting Shopify Themes

12

Polaris

13

Pop

14

Plain

15

Shoptimized™ - Highest Converting Shopify Theme

16

Jumpstart

Show More
1. Limited Number of Discounts
The first option is to limit the number of times that a coupon or discount can be used by all your customers. For instance, you only allow the first 100 customers to make a purchase to be able to use a specific discount.
This creates scarcity for the vouchers, but also urgency as customers are competing against their peers for access to the discount code.
Discount apps can help you manage this with ease and save you time. You can promote your coupons through social media, email and on the website. You might be able to show customers how many coupons are available for use as well. This discount app might help you.
2. Limit the Number of Products Sold Per Day
You can limit the number of products that are sold per day. This is good when you have a specific capacity or when you want to create scarcity on the product. You can limit the number of sales down to something an amount that's very limited, like 10, or you can limit the number of products down to something much higher, like 100.
You can also improve your conversions by showing how many are left to be purchased on the day. This countdown timer can help build urgency on your website.
3. Create Limited Edition Bundles
Product bundles are great when it comes to selling. They're a way of selling more to your customers and improving the revenue by charging for the group of products. However, you don't have to create bundles that last forever on your website. You can create limited edition bundles on your website that customers will want to buy.
These bundles can be promoted across Google, social media, email, and your blog with ease.
4. Add Stock Levels
Finally, you can add a stock counter to your website. Several apps can help you with that, including Vitals and Sales Rocket. Stock levels are a great way to create scarcity and can be synchronized across sales channels.
Don't Lie About Stock Quantity
One of the tactics you should never use is to lie about the number of stock you have of a product. You can state you'll only sell 100 units per day, but don't say you only have 100 units when you have 1000 in storage. This erodes the trust between you and your customers and will harm your brand because someone will find out.
Conclusion: How to Create Scarcity in Shopify
There are numerous ways that you can create scarcity on Shopify. Use some tactics above to help you convert more visitors to your store and help you keep prices high.
FAQs
How often should I use scarcity tactics in my Shopify store?

Using scarcity tactics too frequently can lessen their impact. It's best to use them strategically during key sales periods or for special promotions to maintain their effectiveness.

How can I effectively communicate scarcity to my customers on Shopify?

Effectively communicate scarcity by using clear, concise messaging on product pages and through marketing channels. Highlight limited stock, exclusive offers, or time-bound discounts to convey urgency.

Can scarcity strategies backfire in Shopify?

Yes, if not handled correctly, scarcity strategies can backfire by frustrating customers or appearing manipulative. It's crucial to maintain authenticity and transparency to preserve customer trust and loyalty.
Avi Klein
Vast experience in the online world. Shopify Expert, SEO expert, Web developer and consultant to several online companies. Read more about
our approach
to reviewing themes and apps.