How To Have a More Eco Friendly Print on Demand Business
Last modified: September 21, 2023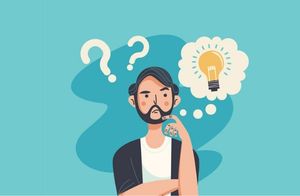 There are some aspects about print on demand products that make it a great option for many businesses. Those are caring for the environment, then you can have a great eco friendly print on demand set of products that can support your values and appeal to a new type of business owner.
So how can offering eco friendly print on demand products be a good way to build a better business? Here are some thoughts on the matter.
Recommended: 14 Best Shopify Print-On-Demand (POD) Apps – [2023]
#
Name
Image

Get a Free Custom Shopify Store
1

Printful

2

Printify

3

SPOD

4

CustomCat

5

teelaunch

6

JetPrint

7

AOP+ Easy Print on Demand

8

T-Pop

9

Two Fifteen

10

WC Fulfillment

11

Factory4me

12

Pixels

13

Riverr

14

Print Partners

Show More
1. Print on Demand is Already More Eco Friendly
There are many ways that print on demand is already friendly to the environment. For one thing, there are limited transport costs. Most business models have the products transported from the supplier to the seller and then transported from the seller to the customer. With print on demand part of the journey is cut back and the products are sent direct to the customer.
And there are many print on demand suppliers that have numerous fulfillment centers. Therefore, products can travel less distance, reducing the impact on the environment.
At the same time, products are not printed in mass. They are only printed as needed. Therefore, there are few wasted resources.
Finally, many, like Printful (check other of the best Shopify POD apps), go to great lengths to reduce waste and use recycled materials. Therefore, you can be sure that there are already steps to improve the products being used.
2. Restrict Access to Products
The next thing is to choose a good print on demand supplier who actively has printers near your main audience. There are ways that you can build on this using some store locking apps that can protect certain pages from being viewed if the audience is based in a country that is far away from the closest fulfillment center that can supply that product. For instance, if you have t-shirts that are only available from centers in the UK, US and Australia, then you can make products that use that base product to be viewed by customers only in those areas. This can reduce the impact caused by international deliveries.
3. Choose Like-minded Printers
Another thing to do is to look at the suppliers themselves. Many print on demand suppliers are now looking at how they can be more sustainable. Some are using more recycled materials, others are showing where products are being sourced from.
If you're not sure about the sustainability of a product and would like to have a more eco friendly print on demand set of products, you can always contact the suppliers and see if they can provide you with more information.
Final Word: How Eco Friendly Print on Demand can Build a Better Business
Customers are moving away from the old-style businesses and looking for brands that are more environmentally friendly. Therefore, you will want to have more eco friendly POD products. There are three tips on how this can be done above.
Avi Klein
Vast experience in the online world. Shopify Expert, SEO expert, Web developer and consultant to several online companies. Read more about
our approach
to reviewing themes and apps.