How to Sell Print on Demand Greeting Cards
Last modified: September 21, 2023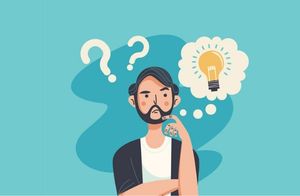 Are you looking to sell print on demand greeting cards? This can be a very effective product to sell online. According to statistics, there are more than 6.5 billion cards sold each year within the US. This can be worth an estimated $7 and $8 billion every year. Nearly 90% of all US households buy a greeting card every year and it is estimated that 80% of all greeting cards.
So how can you sell print on demand greeting cards? Here are some of the top tips for your new business idea and how you can maximize profits.
Recommended: 14 Best Shopify Print On Demand (POD) Apps – [2023]
#
Name
Image

Get a Free Custom Shopify Store
1

Printful

2

Printify

3

SPOD

4

CustomCat

5

teelaunch

6

JetPrint

7

AOP+ Easy Print on Demand

8

T-Pop

9

Two Fifteen

10

WC Fulfillment

11

Factory4me

12

Pixels

13

Riverr

14

Print Partners

Show More
Can you Sell Print on Demand Greeting Cards?
Yes, print on demand greeting cards is one of the easiest products that can be printed on demand (so are posters). This allows for the costs to be much lower and you can create any design that you would like for your brand to sell online. If you use Printify, for example, you can be charged just $5.25 for just five cards of the same design.
The ideal profit margin is between 40 and 70%, which means that you should be selling the pack of five greeting cards for about $7-$10. This allows for a good profit margin. And you can use any design that you would like. If you've got some good photography skills or some graphic design skills then this can be a great way to create unique greeting cards.
What You Need for Selling Print on Demand Greeting Cards?
When you're selling print on demand greeting cards you need two things. A printer and a website to are really important. For a printer, you can use Printify. They offer greeting cards that can be bought in groups of one to 10. And their prices are really fair and you can earn lots of good profit.
Then you need a website. One of the best platforms that you can use is Shopify. It can be really easy to build a website on the platform. Those who are not used to building a website can just use one of the premade templates that can then be customized with different colors, new images and additional text. Products can be easily added to the platform too and the payment options are really good.
Shopify can also be enhanced with lots of POD apps that can help you increase speed, improve conversions and even market to a wider audience. For instance, it is always best that you start to build your website with some social media and email marketing elements.
And then you need to start to market your website. There is a lot of competition when it comes to selling greeting cards. So make sure your designs are really good and try to write blogs regularly. Blogging can be a great way to improve SEO and those who blog more than 15 times per month can increase sales by 70%.
Final Word: How to Sell Print on Demand Greeting Cards
Are you looking to sell print on demand greeting cards online? Then use the advice above to help you make the most of your new product. With some good skills, you can have lots of great products and make a good revenue on your website.
Have you ever thought about selling print on demand candles?
Avi Klein
Vast experience in the online world. SEO expert, Web developer and consultant to several online companies.
Read more...
. Read more about
our approach
to reviewing themes and plugins.