How to Sell Print on Demand Socks
Last modified: September 21, 2023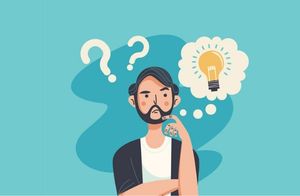 Print on demand socks is a really good option when it comes to expanding your range of clothing items on your store. POD socks can be versatile, designed for different styles, likes and even times of the year. So how can you go about selling your socks online and how can it help you increase revenues.
Recommended: 14 Best Shopify Print-On-Demand (POD) Apps – [2023]
#
Name
Image

Get a Free Custom Shopify Store
1

Printful

2

Printify

3

SPOD

4

CustomCat

5

teelaunch

6

JetPrint

7

AOP+ Easy Print on Demand

8

T-Pop

9

Two Fifteen

10

WC Fulfillment

11

Factory4me

12

Pixels

13

Riverr

14

Print Partners

Show More
Why Sell Socks?
There is a huge demand for socks across the world, in 2020 global sock sales reached $47.22 billion. The expected growth for the next few years is also expected to grow by 6%. Therefore, there are plenty of opportunities.
One of the largest growth markets for socks is within the customized sock designs. Several designs have popped up. One of these is money socks, where notes are printed on socks as a design. However, other designs are also created including those with cute animals, popular social icons and more.
Therefore, you can create a range of socks for your store with ease.
Why Sell Print on Demand?
There are numerous reasons why you might want to sell with print on demand. For one, there is a smaller financial commitment for you. You only need to pay for a product when you've had an order. This makes the costs a lot less for you and your business more financially sustainable.
The only other costs that you've got to have is for your website, themes and any apps that you have. One of the best platforms that you can use for your print on demand socks is Shopify. Shopify is really easy to use and the costs can be easily calculated.
Another reason why you want to sell print on demand is the ease at which you can manage your products. With POD, you can test products out and see what the demand is for designs. If you have designs that don't sell you can remove them from your website without having lots of wasted stock.
In addition, you can run lots more short term products. This can help you create scarcity and help you increase demand, sales and profits for your business.
How to Sell Print on Demand Socks
It is really easy to sell print on demand socks. The most important thing is to choose the correct printer. One that has the experience and features to print your designs on socks to a good quality and at a reasonable speed. Sites like Printify and Printful (check out other POD apps here) can help you sell your designs with ease.
And with a website hosted on Shopify, you can build a website within hours and get selling. The average Shopify store takes 14 days to make the first sale.
Final Word: How to Sell Print on Demand Socks
Selling print on demand socks can be a great business idea. You can even sell the socks on a dedicated website or sell them alongside other items on your website. Using Shopify can be a great way to get started with ease.
You can also start selling using POD by utilizing your hobbies. Are you in to Tarot cards for example?
Avi Klein
Vast experience in the online world. Shopify Expert, SEO expert, Web developer and consultant to several online companies. Read more about
our approach
to reviewing themes and apps.